22 Hours & 2 Giant Installations!
Part One
A day in the life of the Bubblegum Team...
Setting off at 1pm armed with more balloons than you could possibly imagine, we were ready to tackle two incredible installations. With briefs that couldn't be more different, we were in for a night of firsts, challenges and overall gorgeousness.
The V&A
Floating Bubbles
A magical installation of perfectly clear bubbles floating above the bar for the most breathtaking installation. Reflecting the light perfectly and providing a talking point for the evening, our bubbles were perfectly positioned through the Entrance Hall. Being most mindful of one of the spikiest chandeliers we've ever seen and avoiding falling onto the cocktail bar (RAMS all perfectly in order...) we made this magic in 45 minutes.
Talk about Ready, Steady, Blow...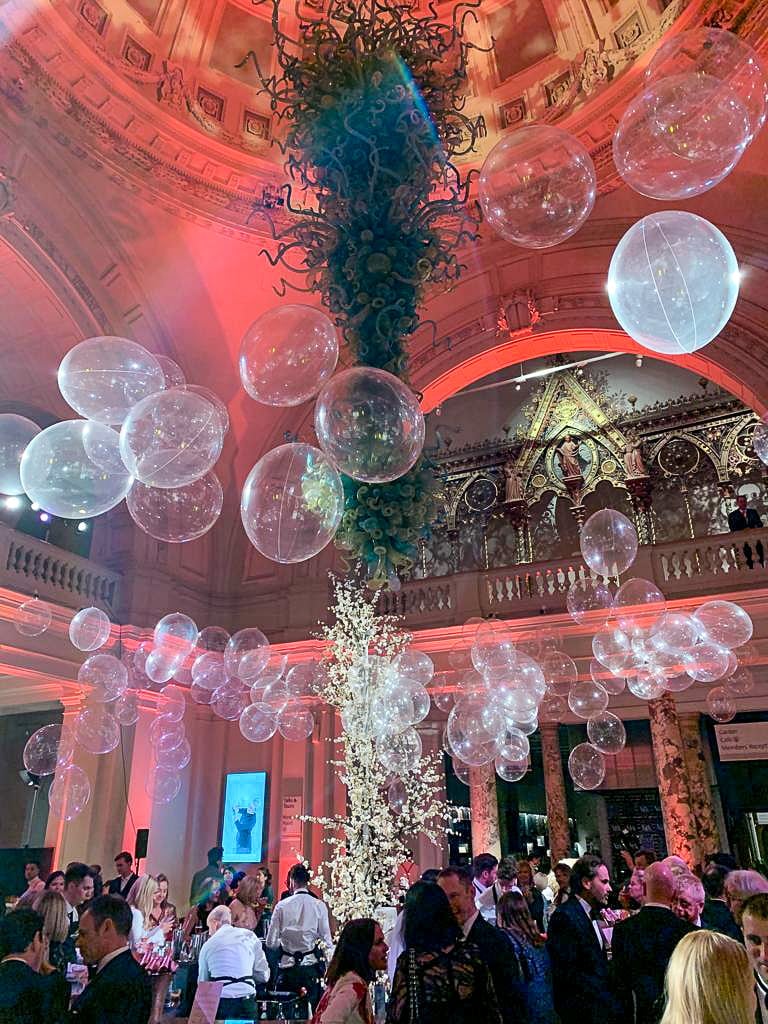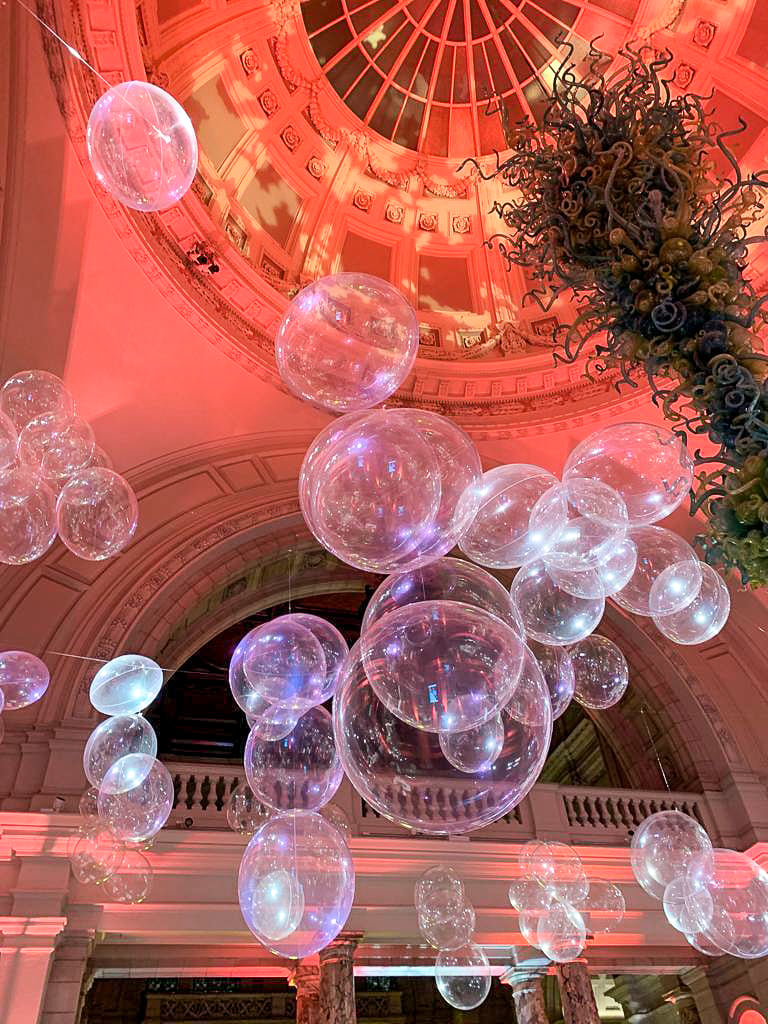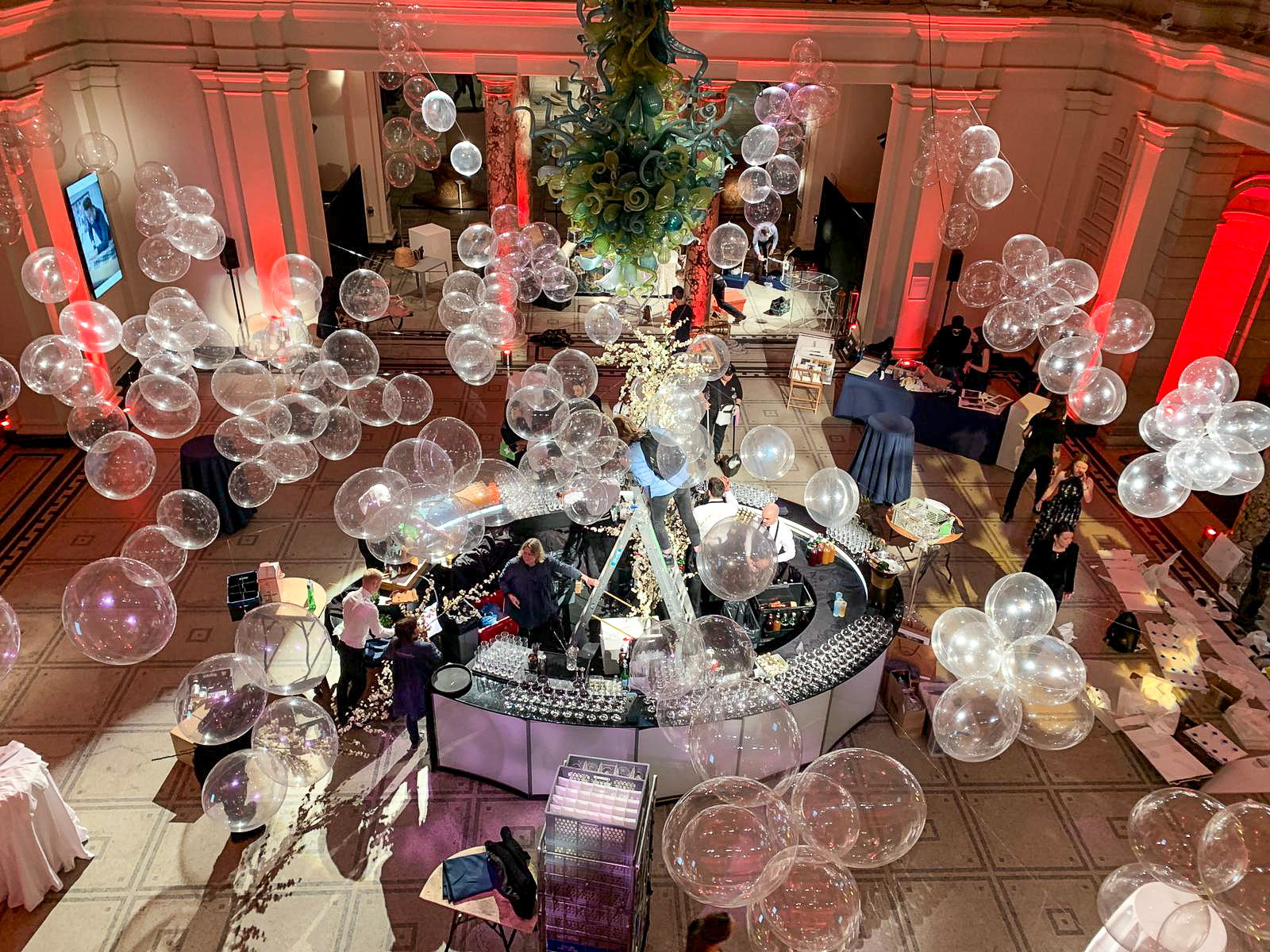 A Giant Suspended Ceiling
Using some of the biggest balloons we could get our hands on, the team got to work inflating and suspending these gorgeous giant white balloons through the Raphael Gallery. Looking perfectly at home, they sat above the heads of the guests bidding and donating to the Qest Charity Auction. By far one of the coolest installations we've created.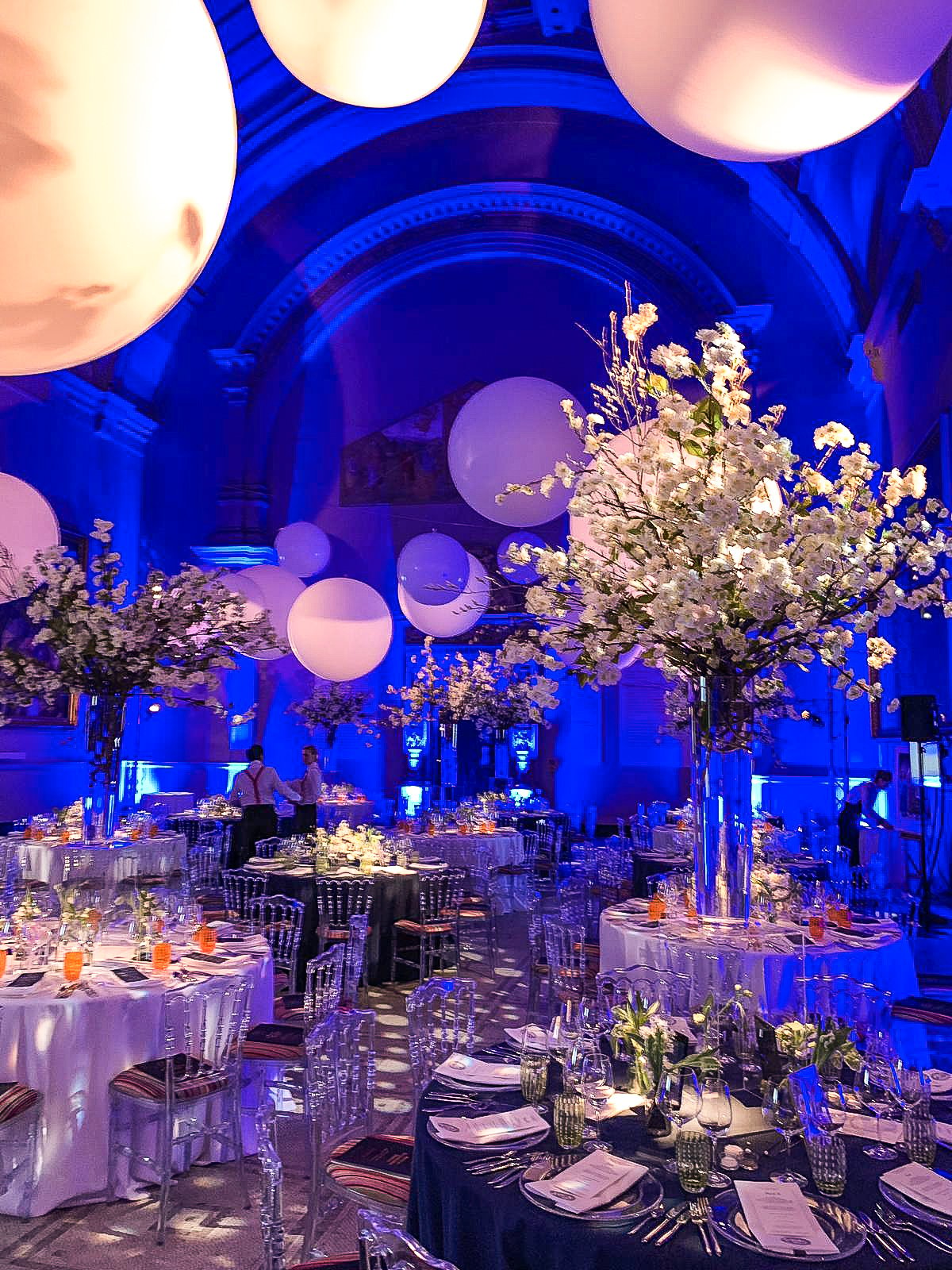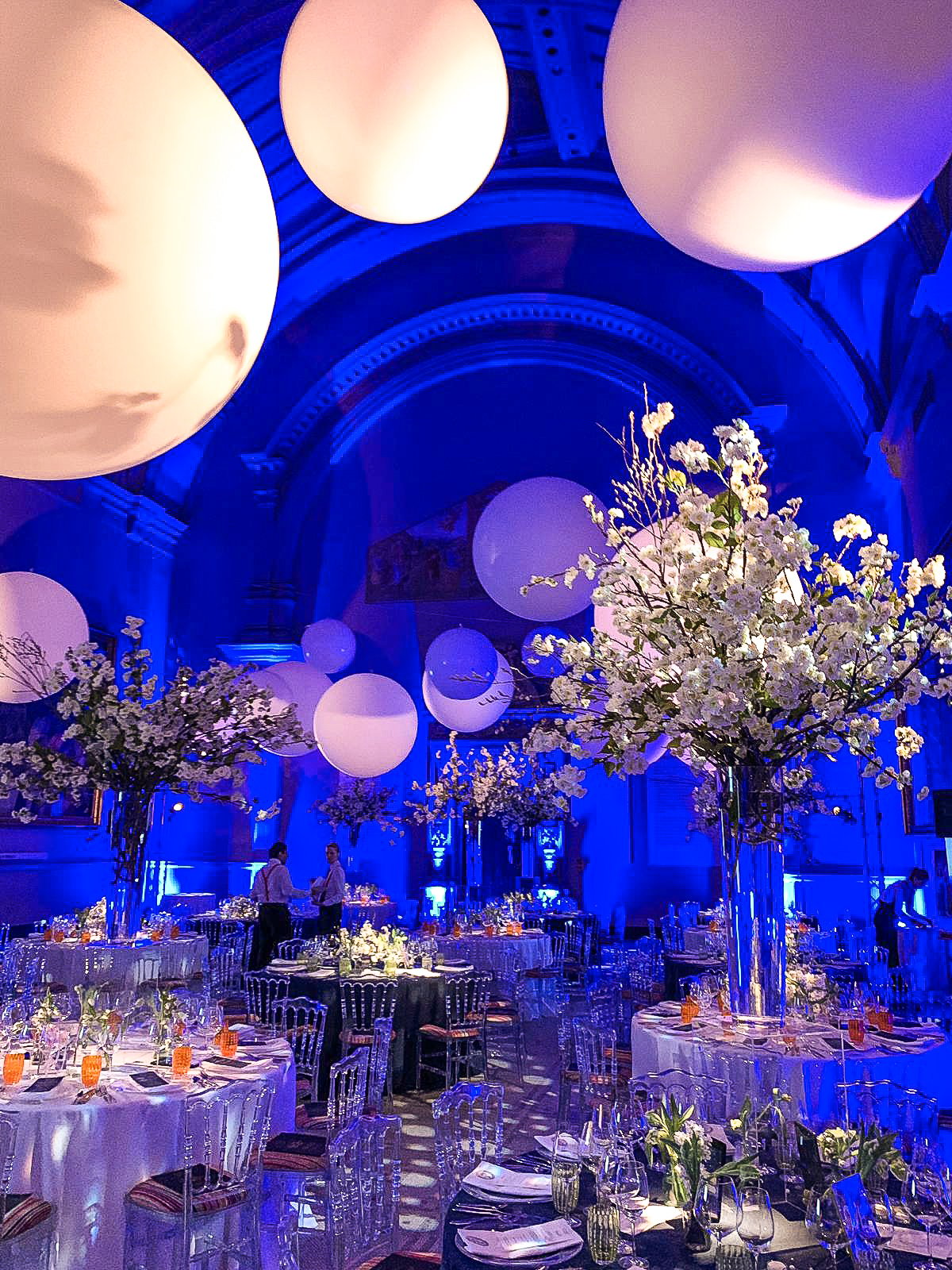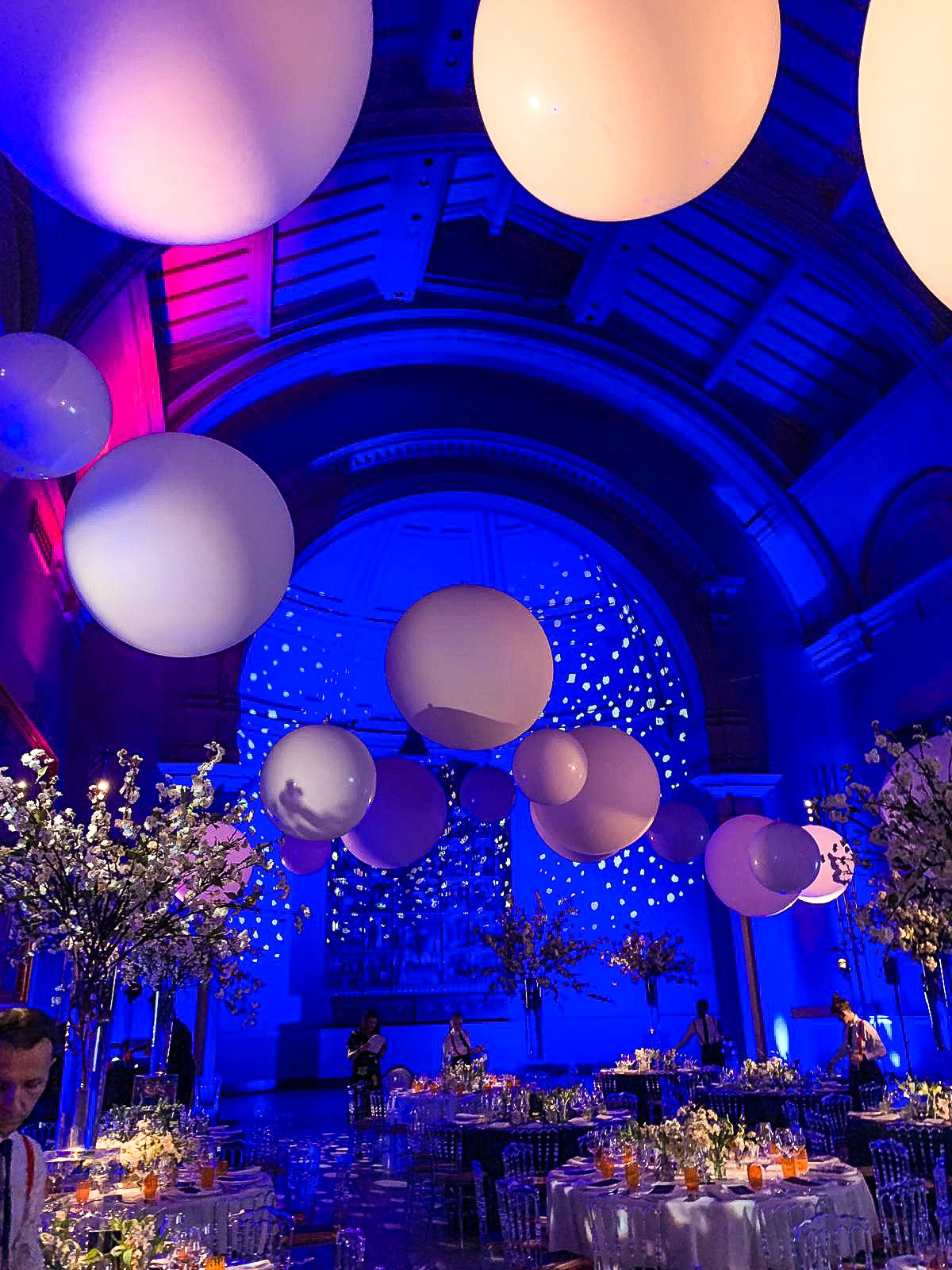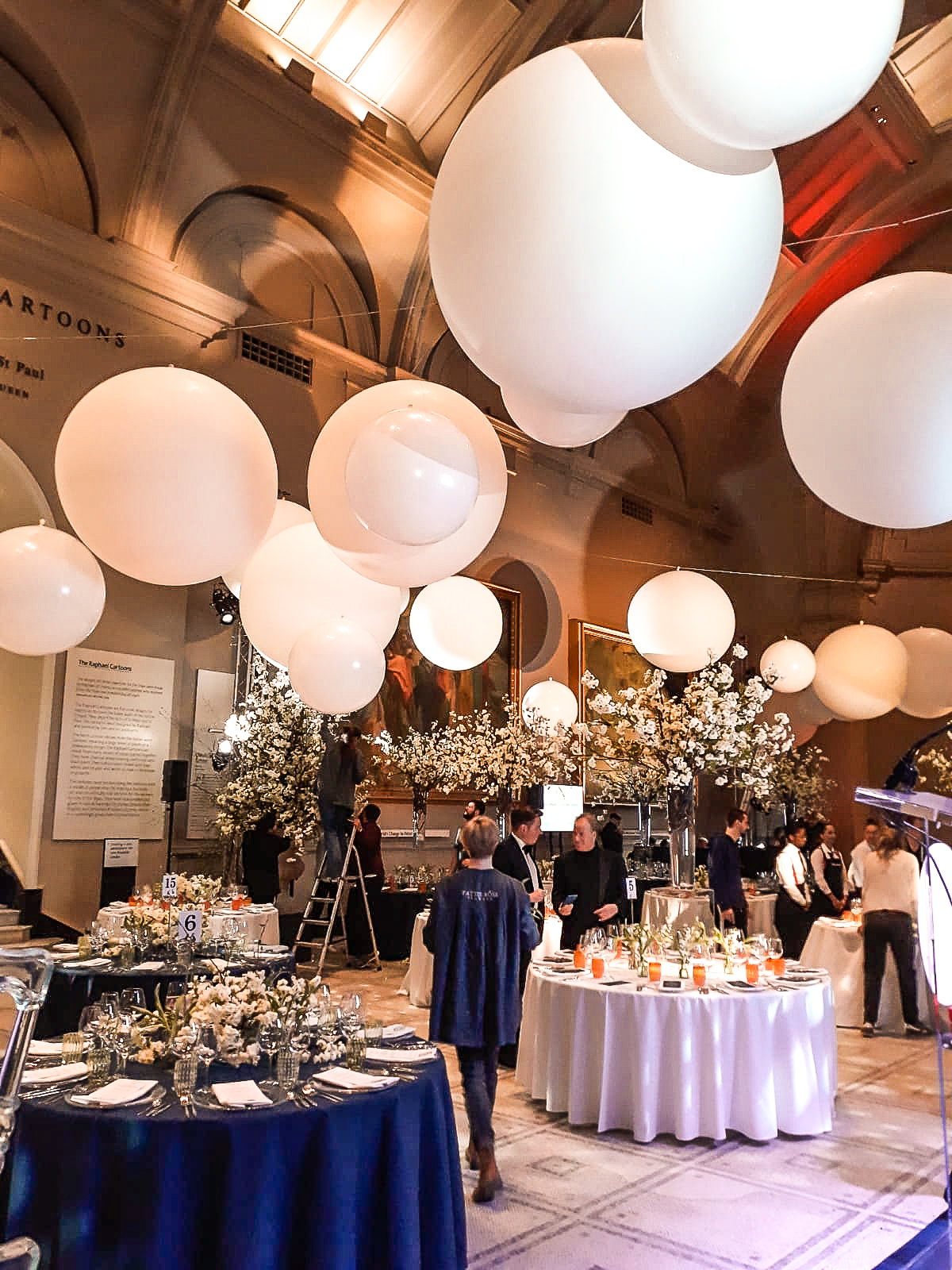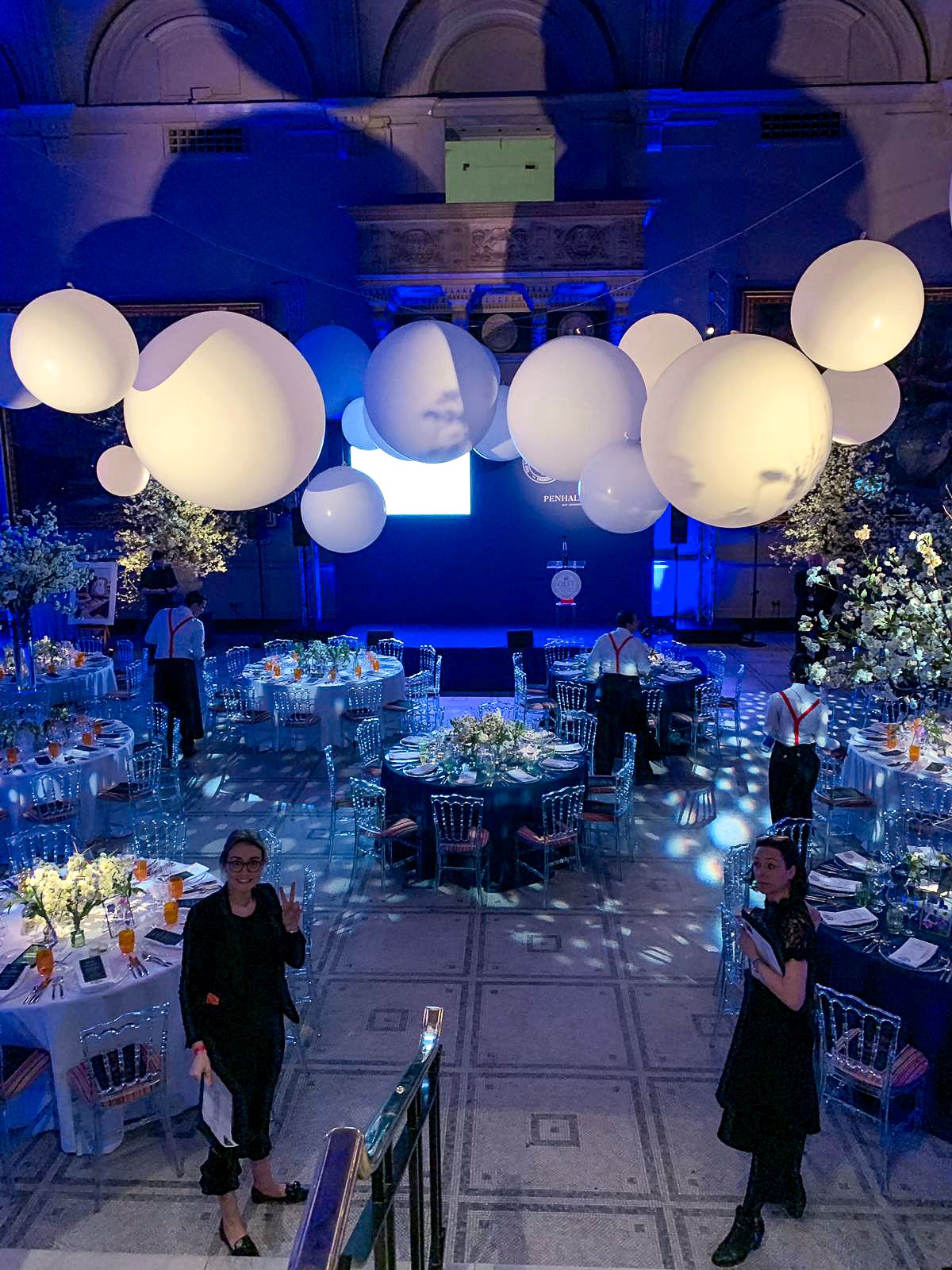 Part Two
See what we got up to next at Annabel's to celebrate their first birthday here.
Have an event you'd like the Bubblegum Team to help with? Drop us an email with the details and we'll be happy to help.