If you thought balloons were just for children's parties, think again. Bubblegum Balloons have taken the humble balloon and given it a new lease of life, transforming it into the ultimate feel good accessory. With handmade tassels, tails, confetti and the occasional dash of glitter, the simplest of balloons can be transformed into a show-stopping party piece. From luxurious wedding ranges to loud summer party madness, Bubblegum Balloons are the connoisseurs of everything big, bold and beautiful. Whether you're throwing the ball of the year or celebrating a birthday, Bubblegum Balloons are guaranteed to be the life of the party.
The collections include greeting cards, garlands, confetti, ribbon backdrops and chair backs, children's party packs, and balloons in every shape, colour and size imaginable. Created by three women looking to bring to the market fun, unique and easily accessible gifts and party decorations, Bubblegum Balloons products are all created at Bubblegum HQ's confetti filled studios!
Having delivered over 150 proposals, 400 bridesmaid requests, helped welcome over 1,000 new babies and signed over 250 NDA's it's safe to say the Bubblegum Girls have been a part of some incredibly special occasions. It's difficult to find a product that surprises and delights all ages and works for all celebrations the way the Bubble Balloon does.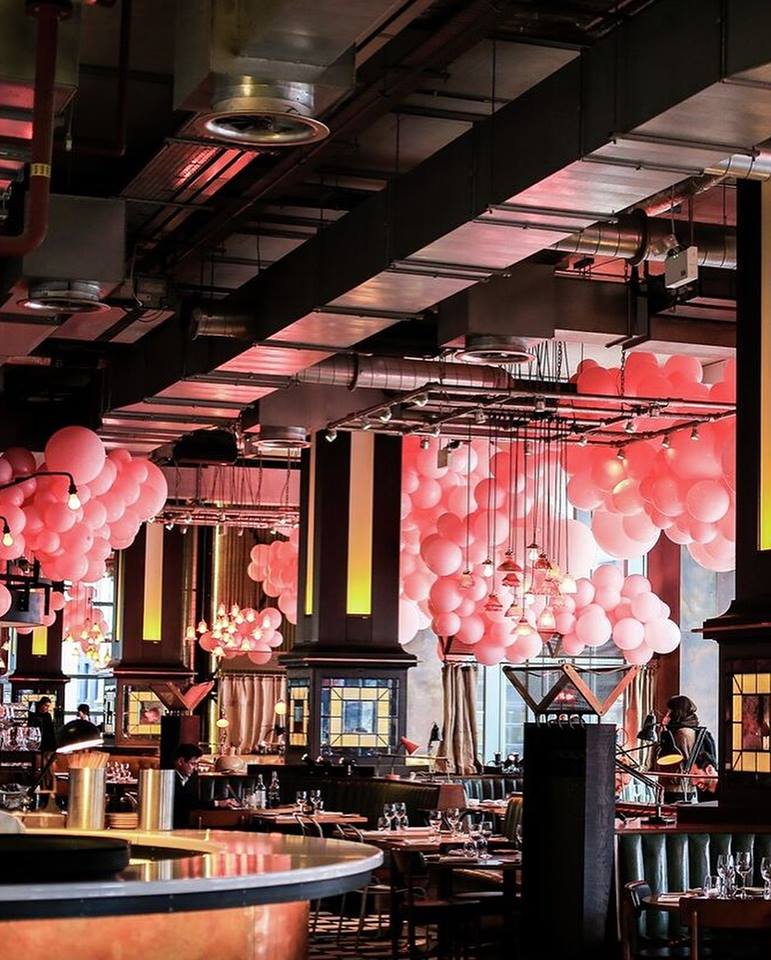 The Bubblegum Girls
Bubblegum Balloons HQ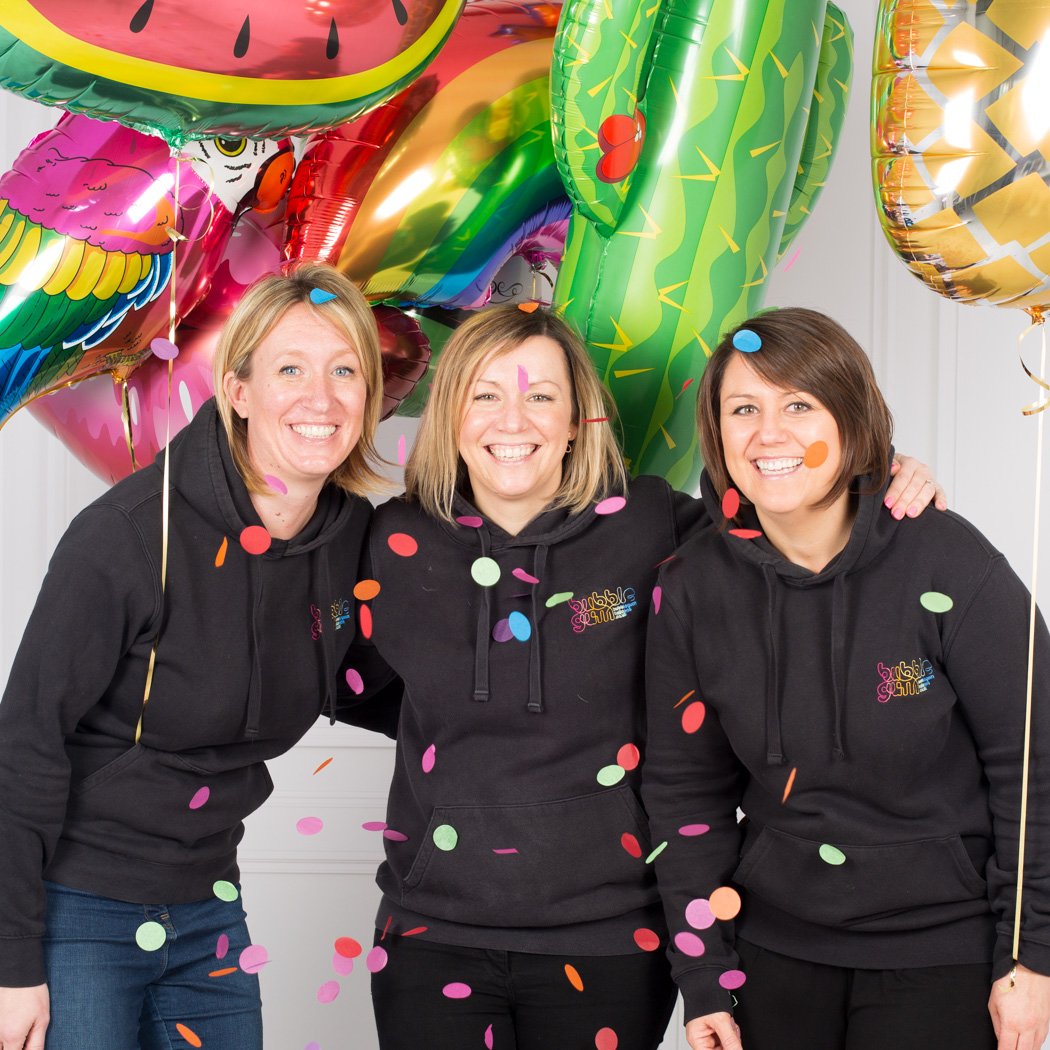 Founded by sisters, Laura & Sally and their best friend Megan, they began the Bubblegum business in the Clackett family home. Surrounded by endless amounts of glitter, feathers, helium and ribbon, the Bubblegum dream was born. With a vision to create a beautifully personalised gift for every special occasion, the business has grown into a team of 26 Balloon Ninjas.
Having explored the gifting market previously, Laura, Sally and Megan found a gap for impressive, deliverable and personalised gifts. Wanting to send a friend a balloon to celebrate the birth of her first child, it was obvious there wasn't anyone out there making high-end balloons easily purchasable. 5 years later, Bubblegum Balloons is delivering over 120 balloons daily.