Balloons and ceilings go hand in hand. There's just something about a ceiling completely covered in balloons that makes you want to celebrate just that little bit harder! They're such a fun and exciting way to add colour and really give a space that party feel, without having to get too clever with rigging, lighting or health and safety measures!
Whether you're hosting an event in a space that needs 1,000 balloons to cover the ceiling or you're after a fun way to make your home feel extra party-ready, our balloon ceilings will always deliver the wow factor! Explore our balloon ceiling delivery options via the links below, or contact the team today to enquire about our larger than life balloon ceiling installations.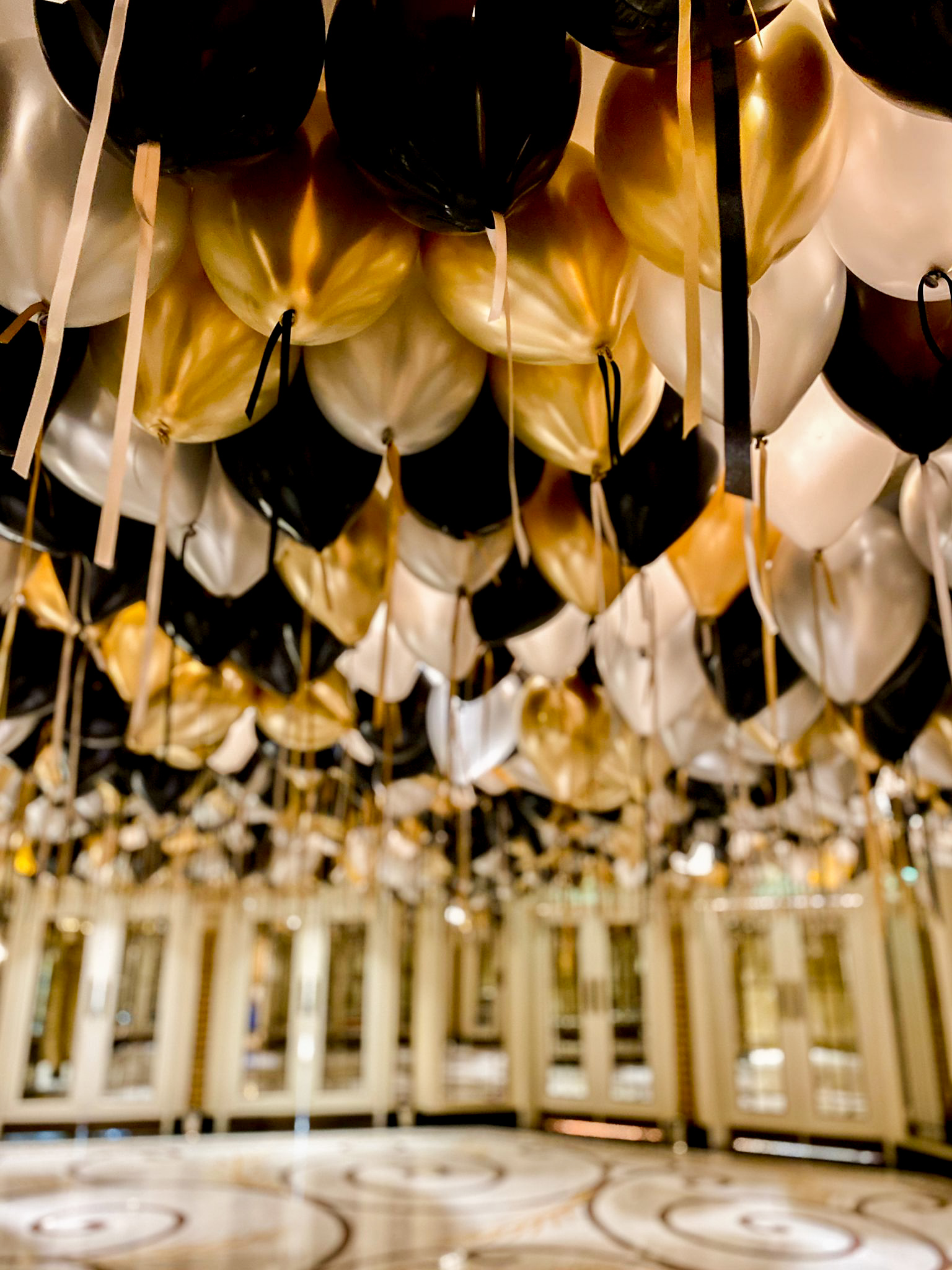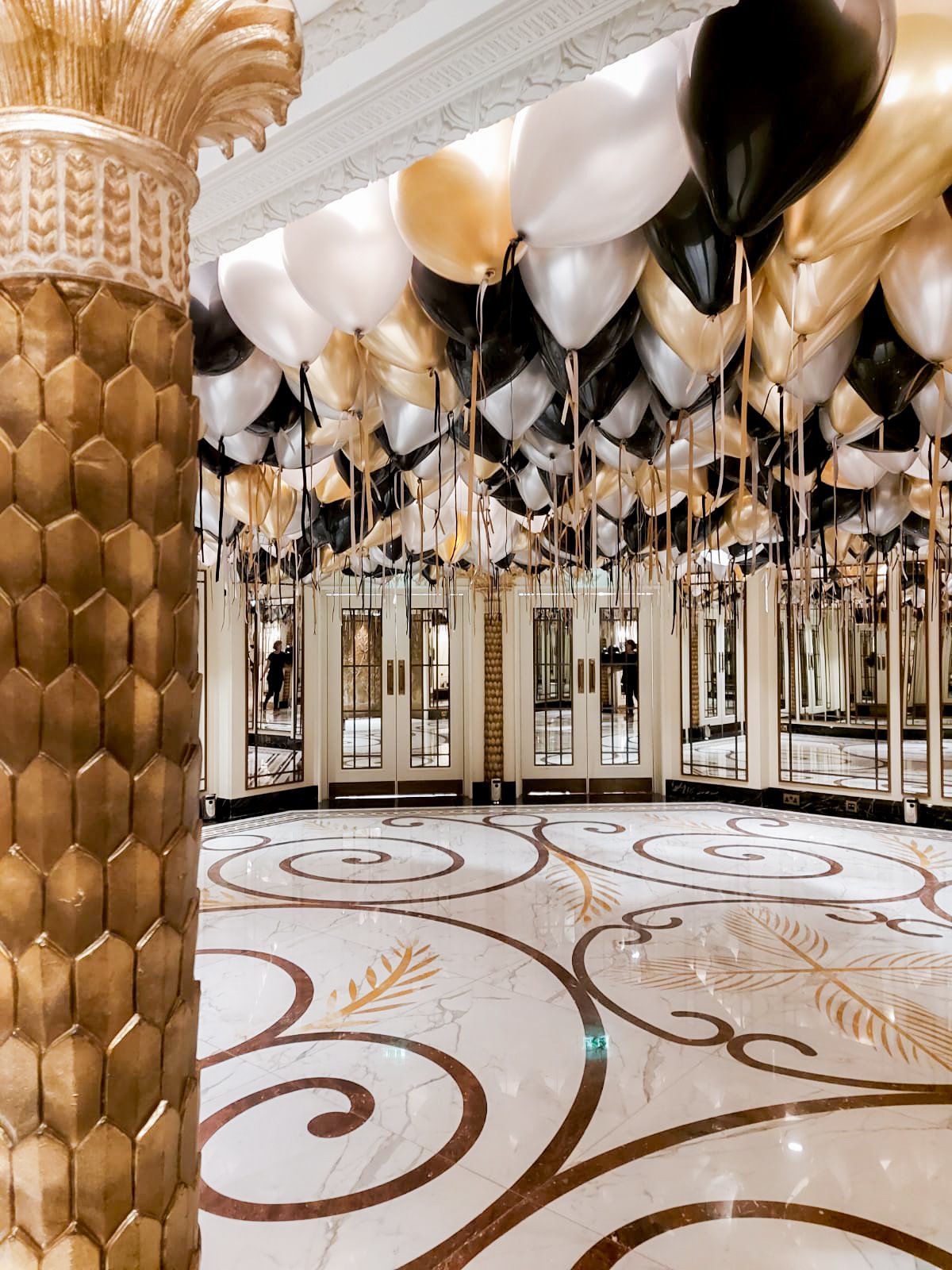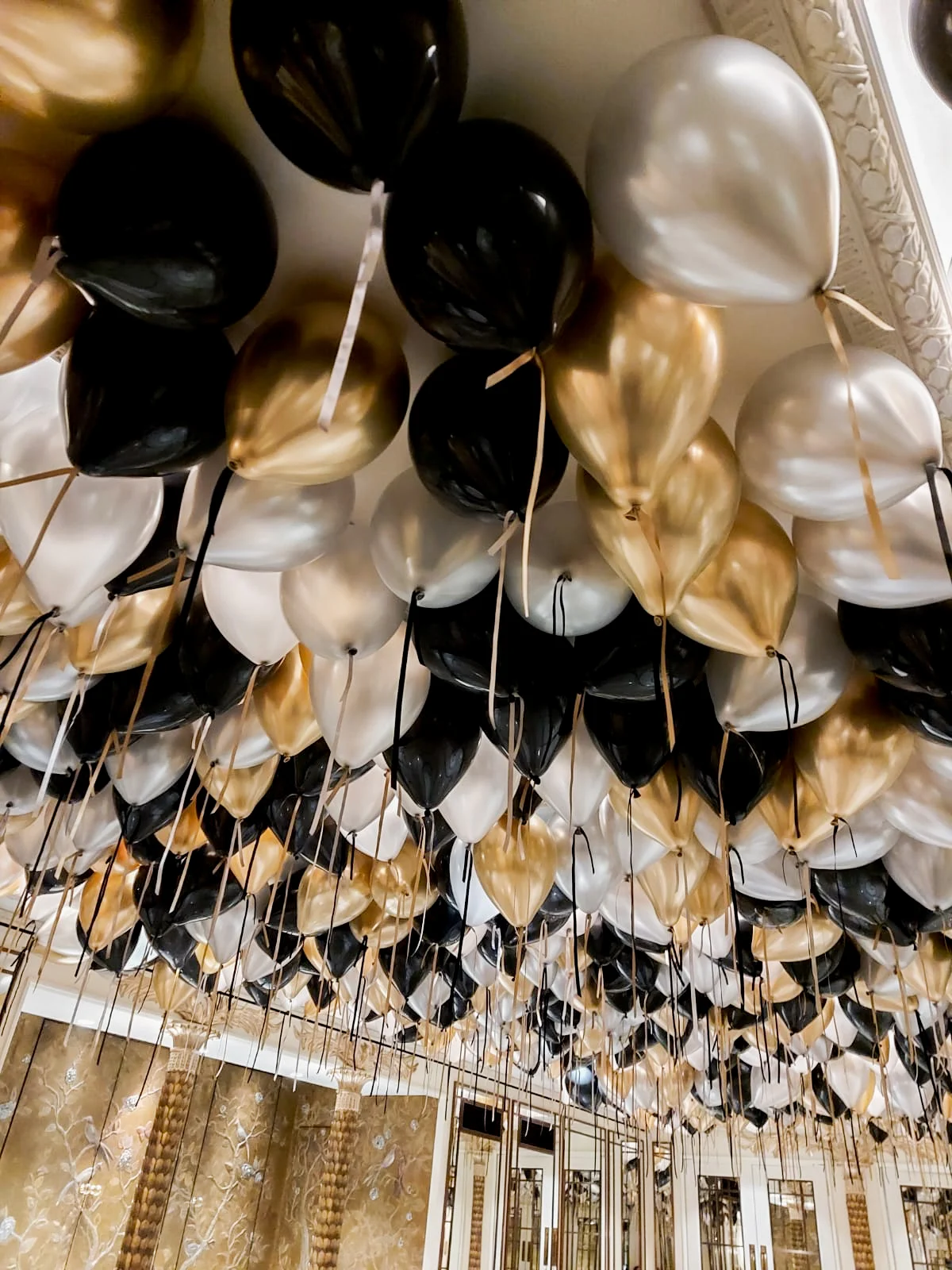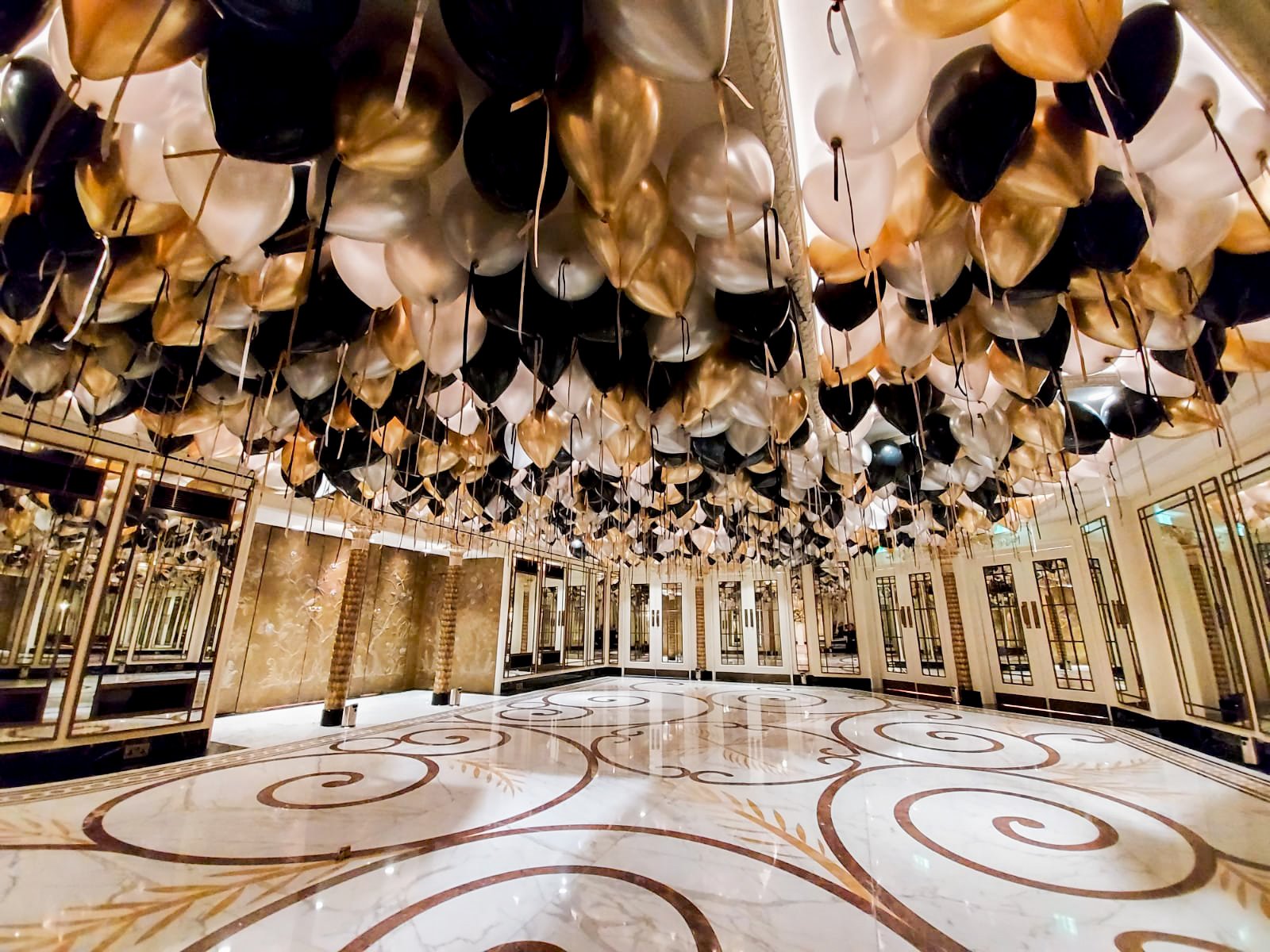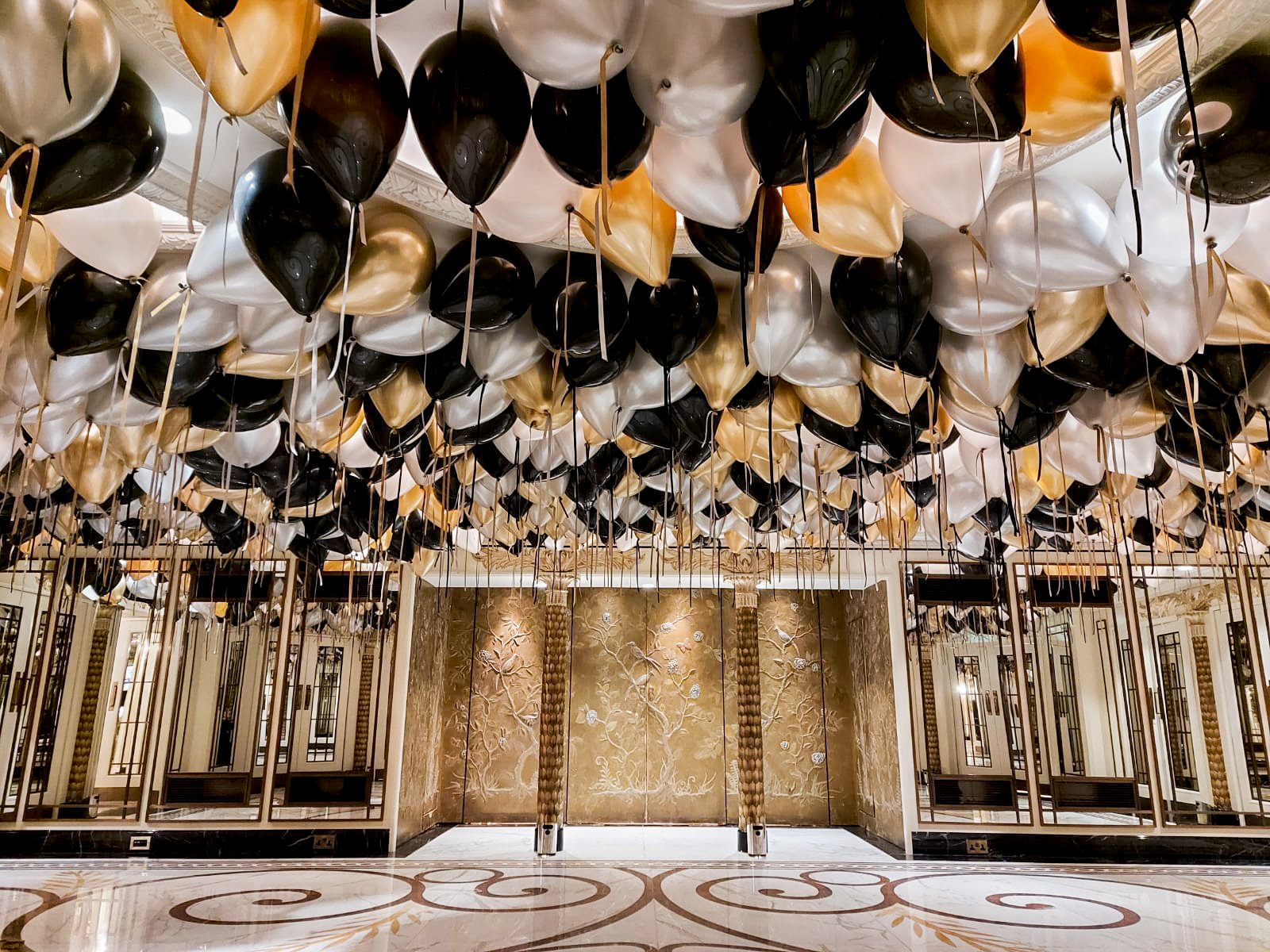 Hosting an event at The Dorchester and after an awesome balloon display? Then contact the team today who will be happy to bring your balloon decor dreams to life!
Alternatively, why not explore our balloon ceilings which are delivered inflated to your home or venue via our website: