There's something so special about animals, pastel balloons, tiny chairs and cake that when it all comes together it looks like the best safari wonderland you could ever dream of.
We had so much fun dressing this gorgeous marquee alongside Fara & Zara and Les Enfants for an incredible first birthday that's still a favourite to this day. The swooshes of balloons billowing from one side of the tent to the other made the entire marquee feel so special in only a way that balloons can.
How awesome would this also be for a baby shower? The sweetest jungle theme around!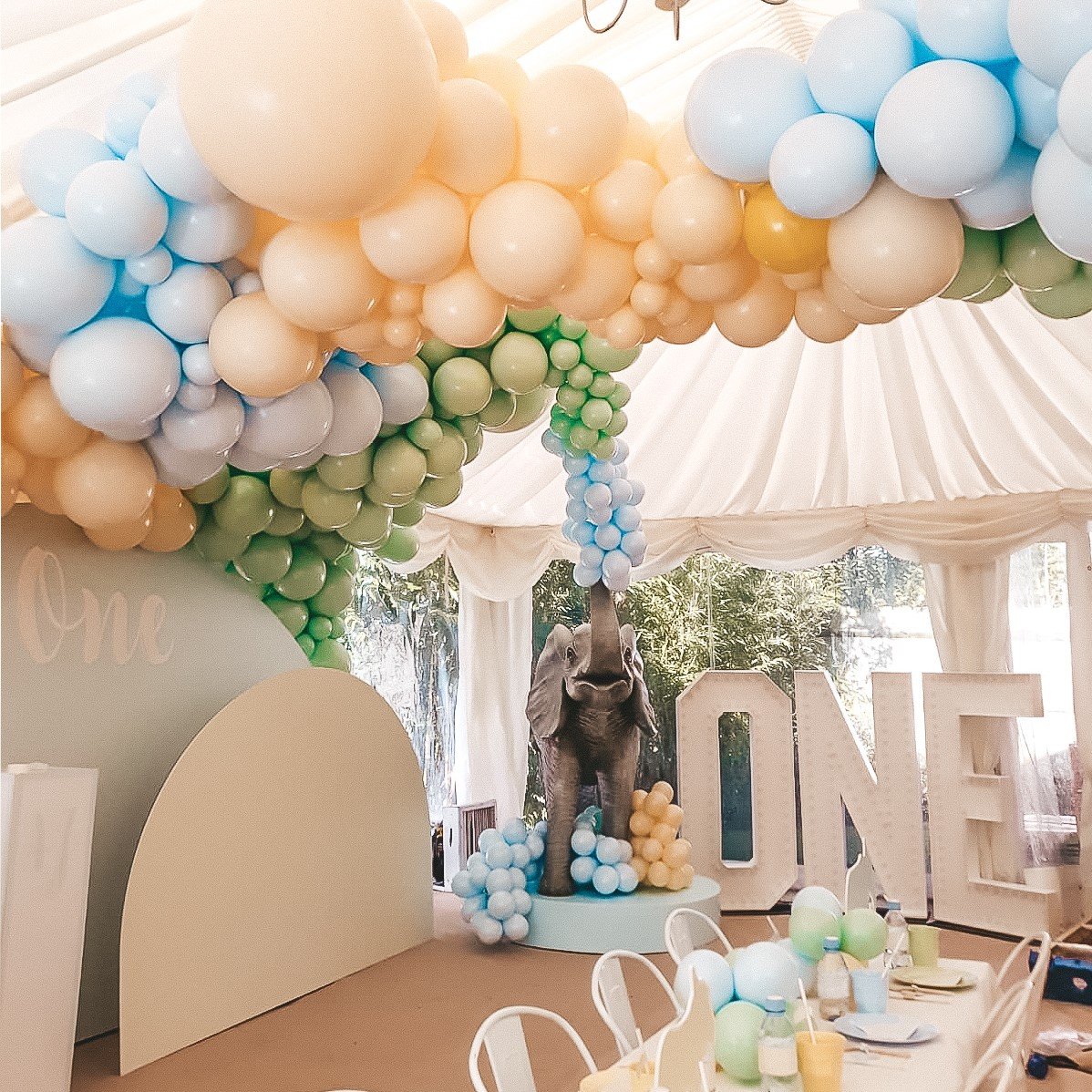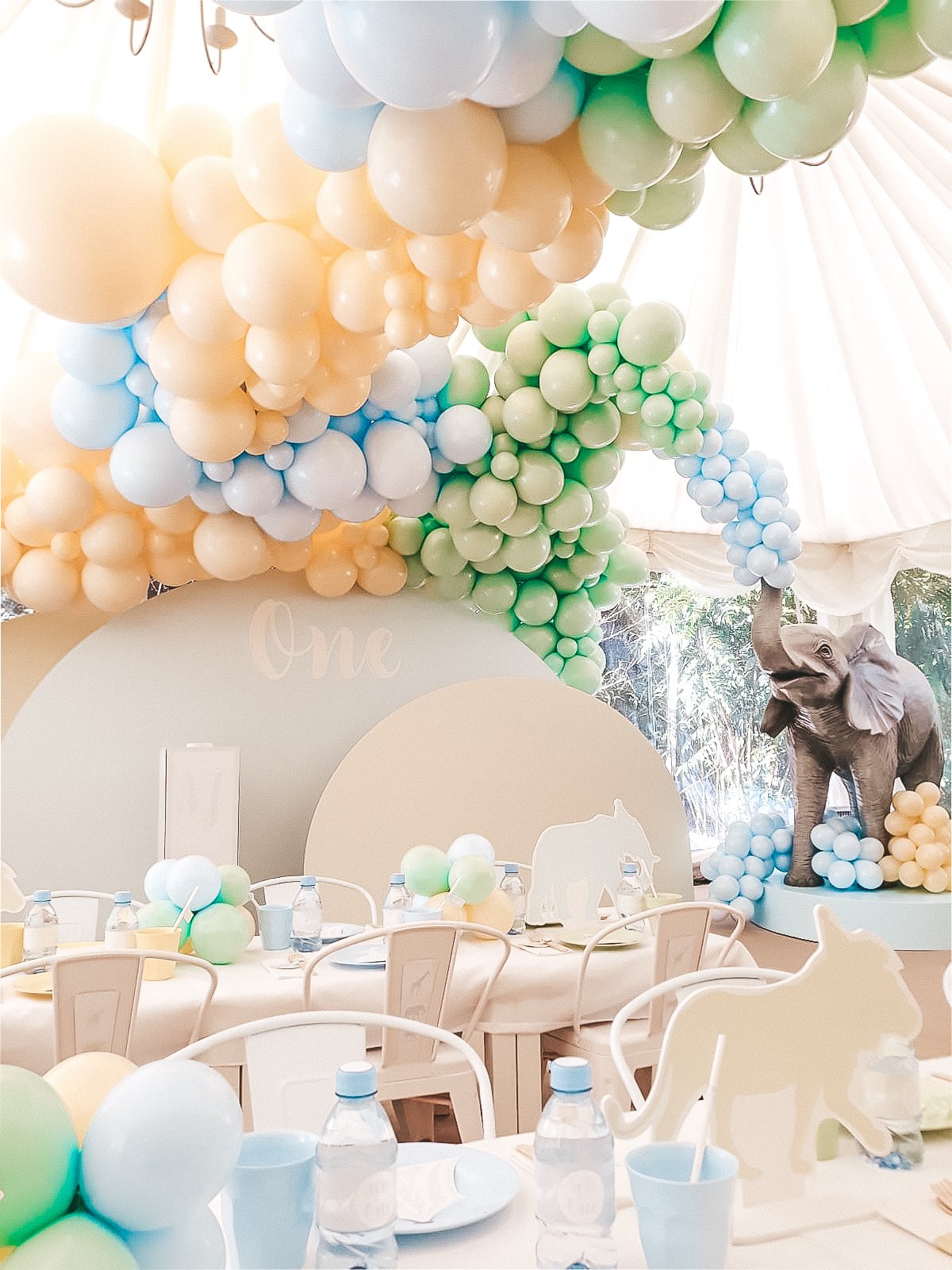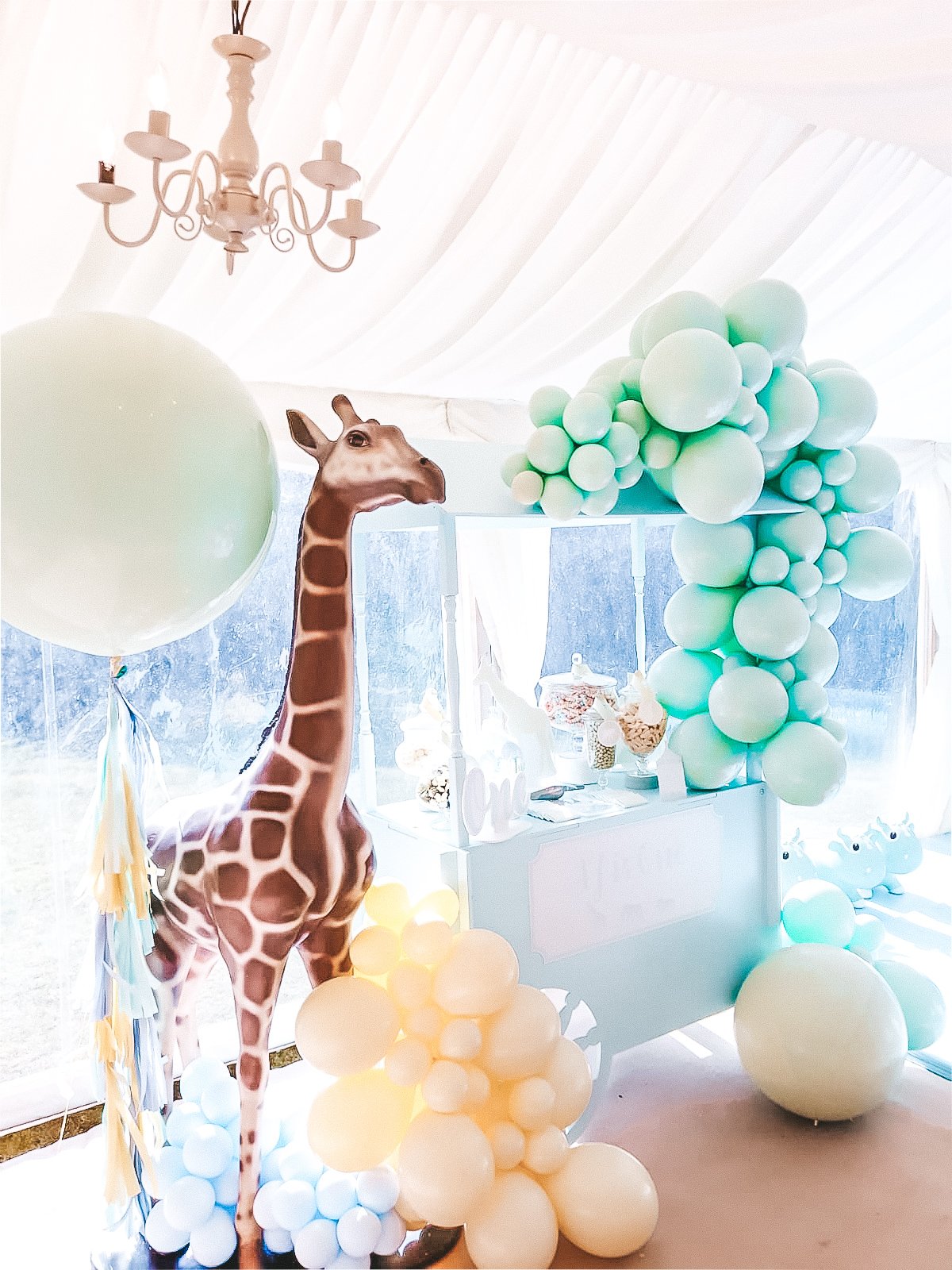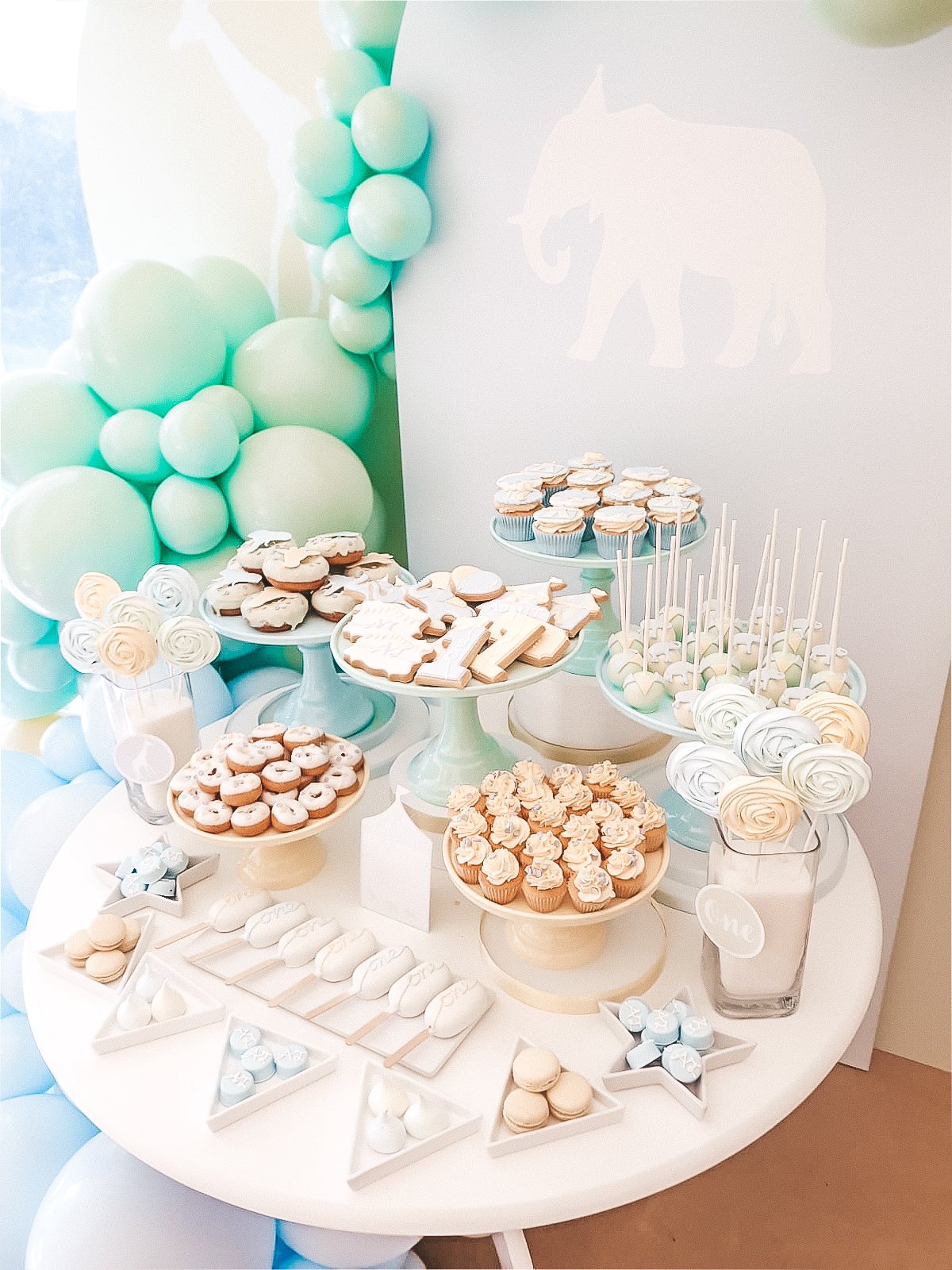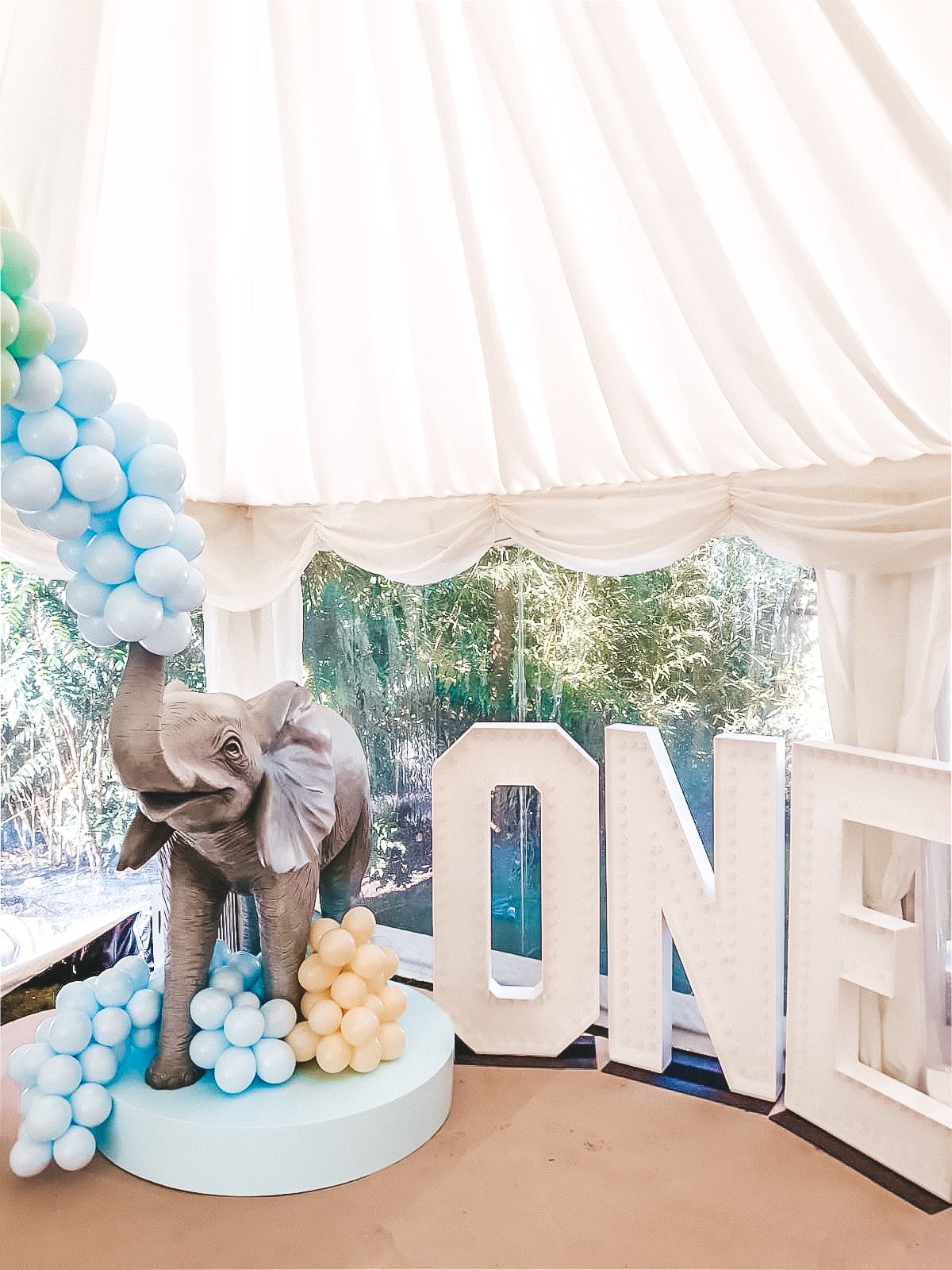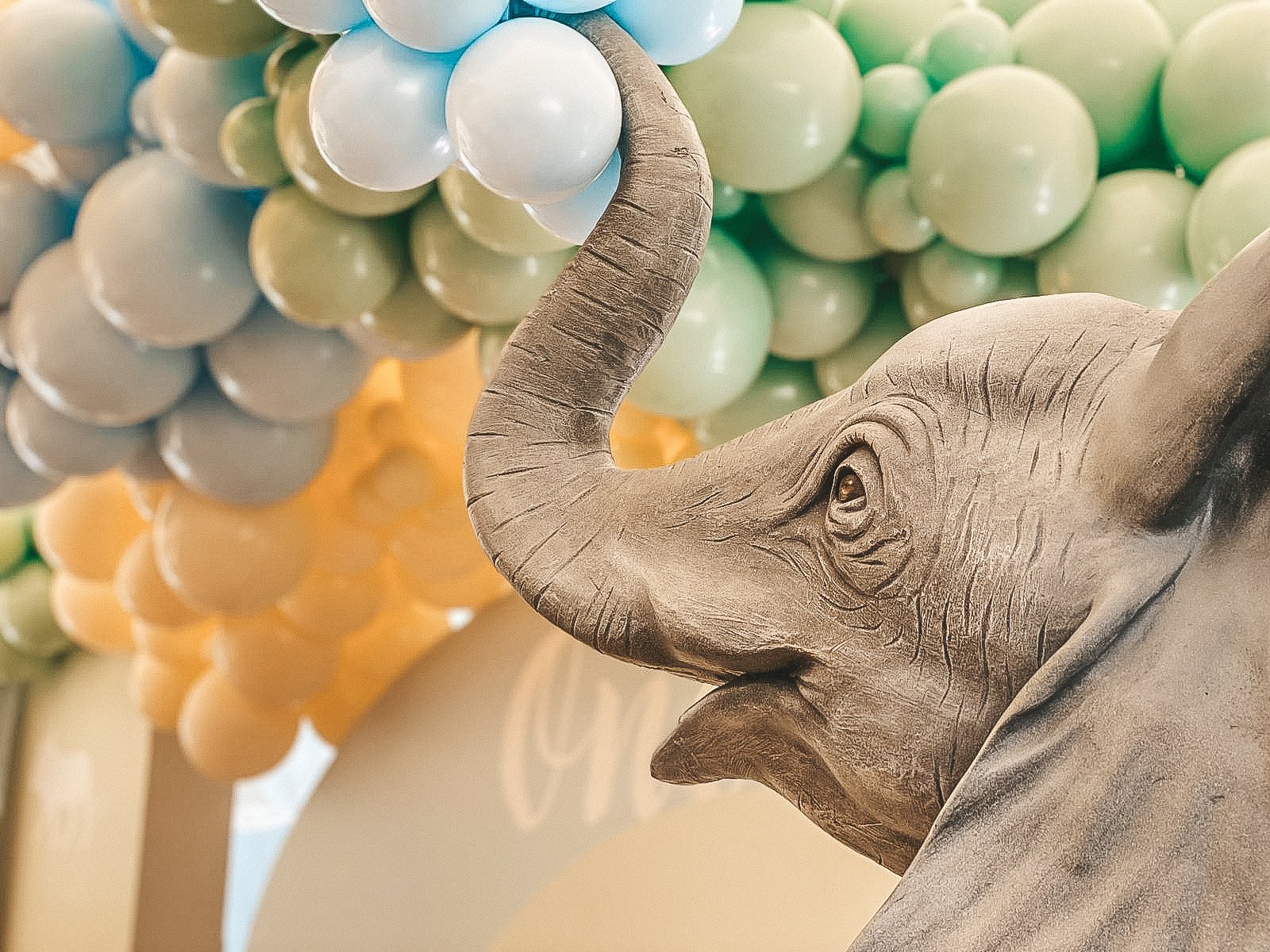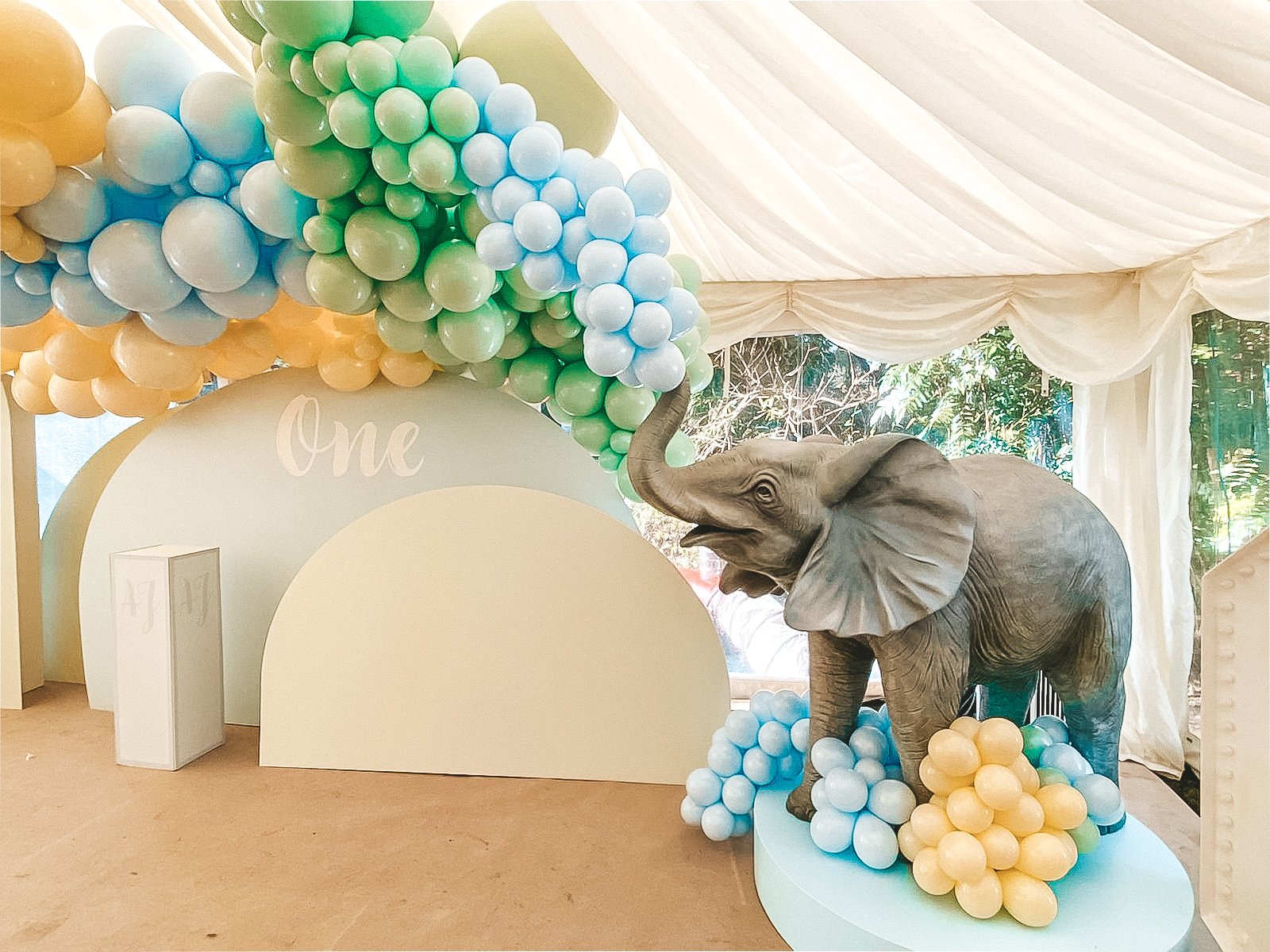 Looking for your own pastel baby shower balloons or pastel birthday party balloons?
Then explore our range of Pastel Chrome balloon-in-a-box balloons that have these beautiful balloons delivered inflated to your door within England.