Last April when the Bubblegum Balloons team were coming to terms with lockdown and what it meant for the business, it was so clear how much everyone was missing creating installations. So Laura, Sally and Megan, the Bubblegum Balloons owners set up grab bags at BB HQ, filled with rainbow balloons and blowers and the Balloon Ninjas took Boris's advice and worked from home...!!
Apart from the balloons just looking awesome, it was so nice for the team to share the feedback neighbours were giving on how much it had made them smile as they were driving by or looking out of their windows.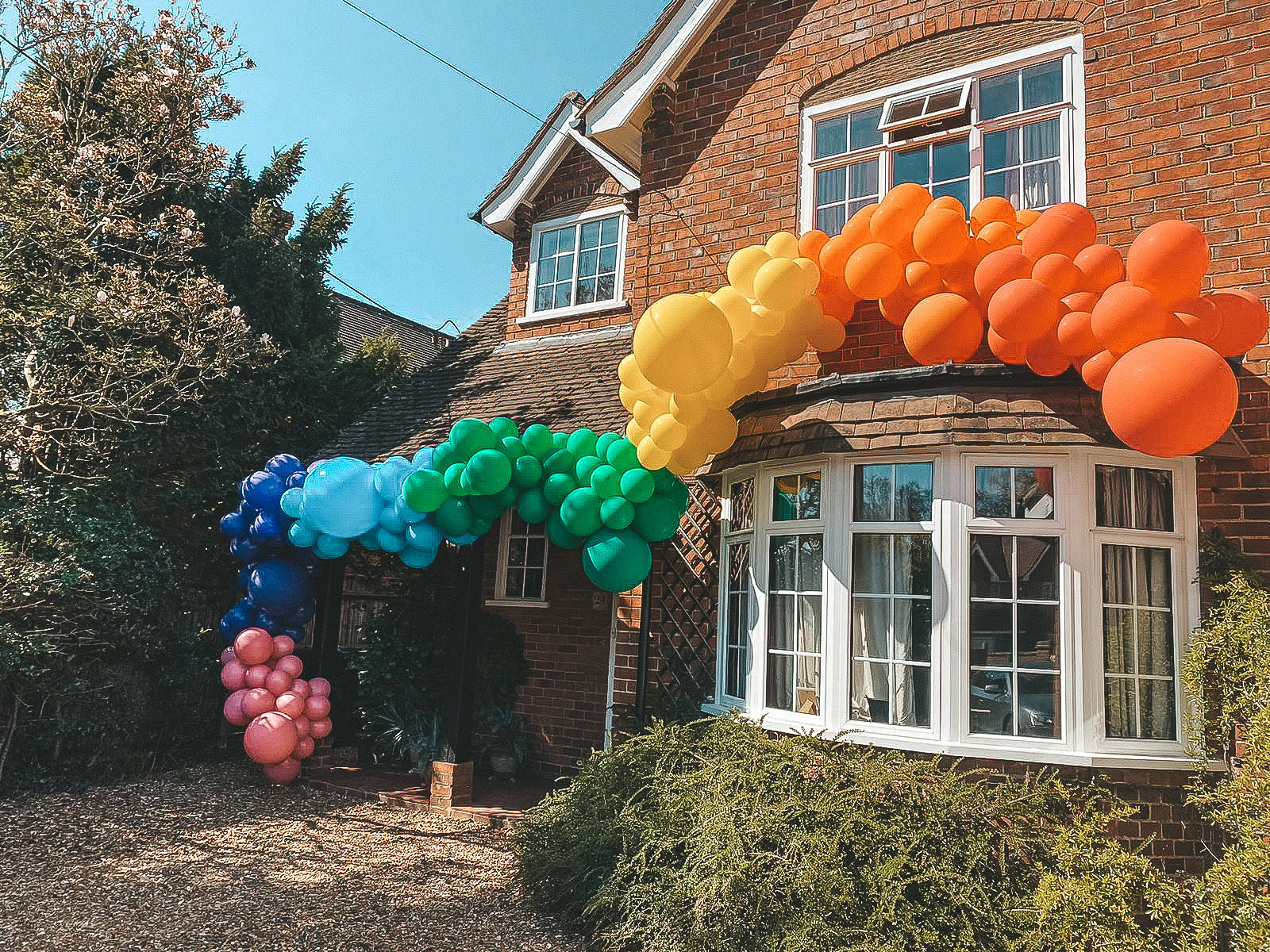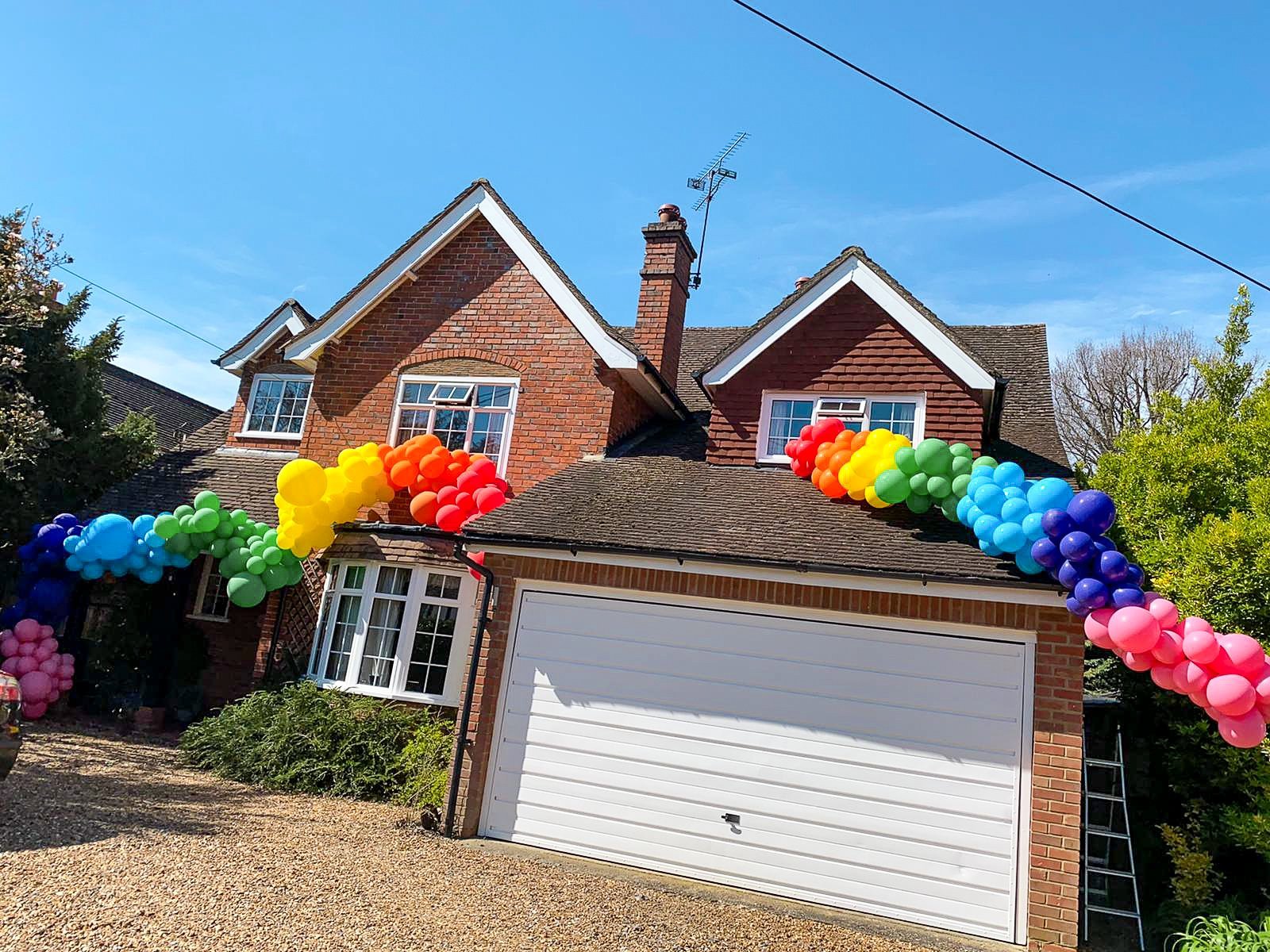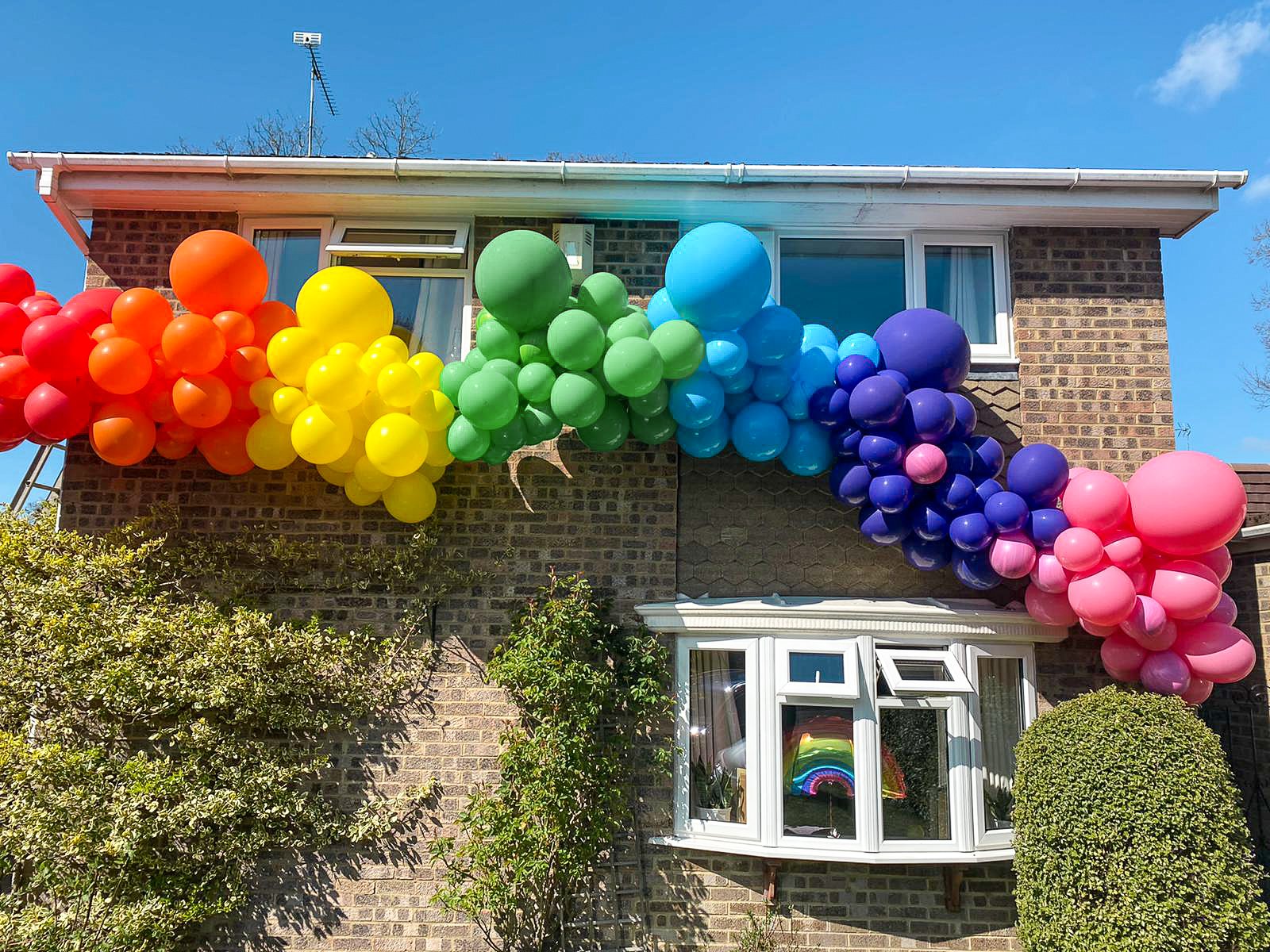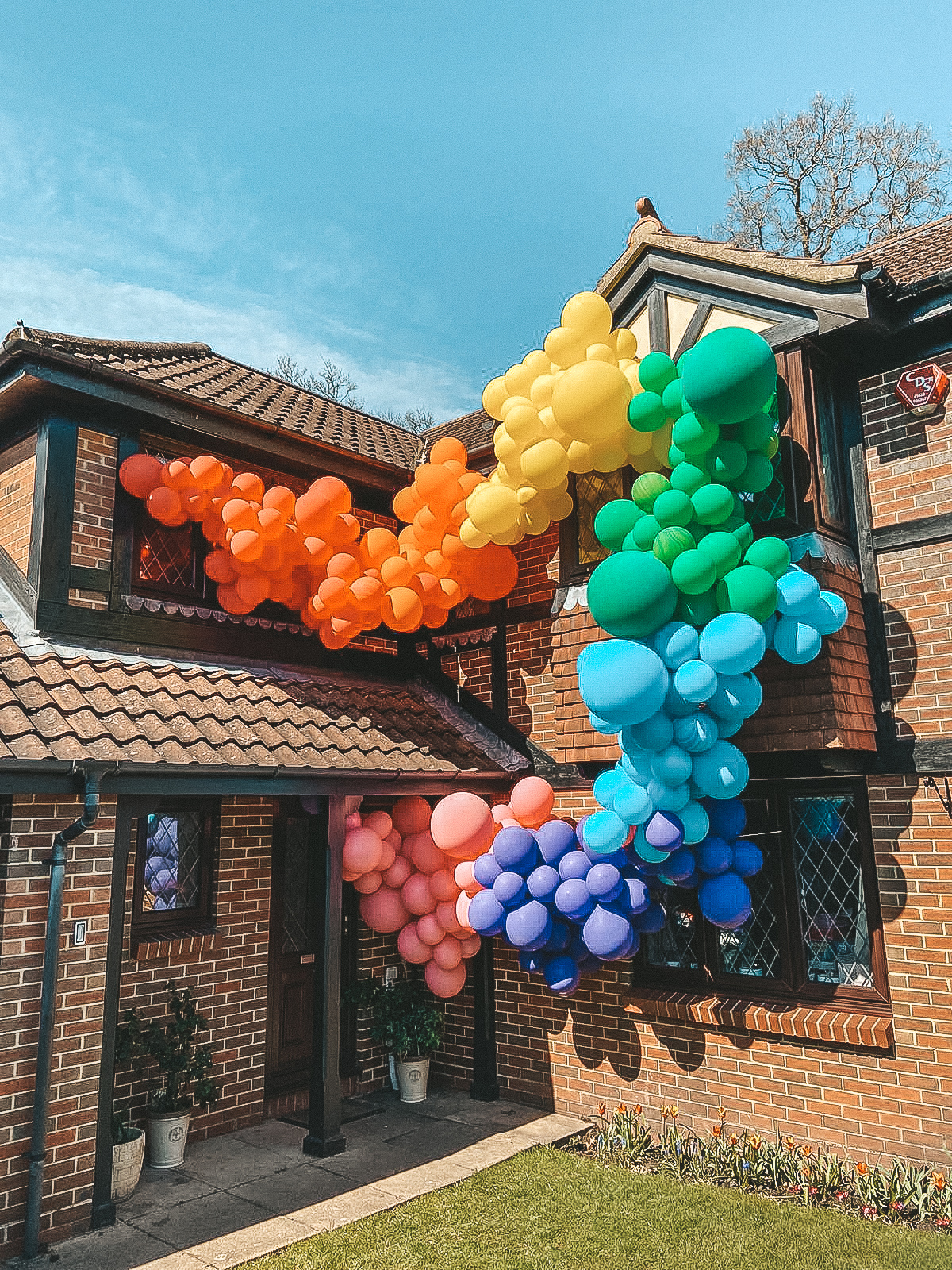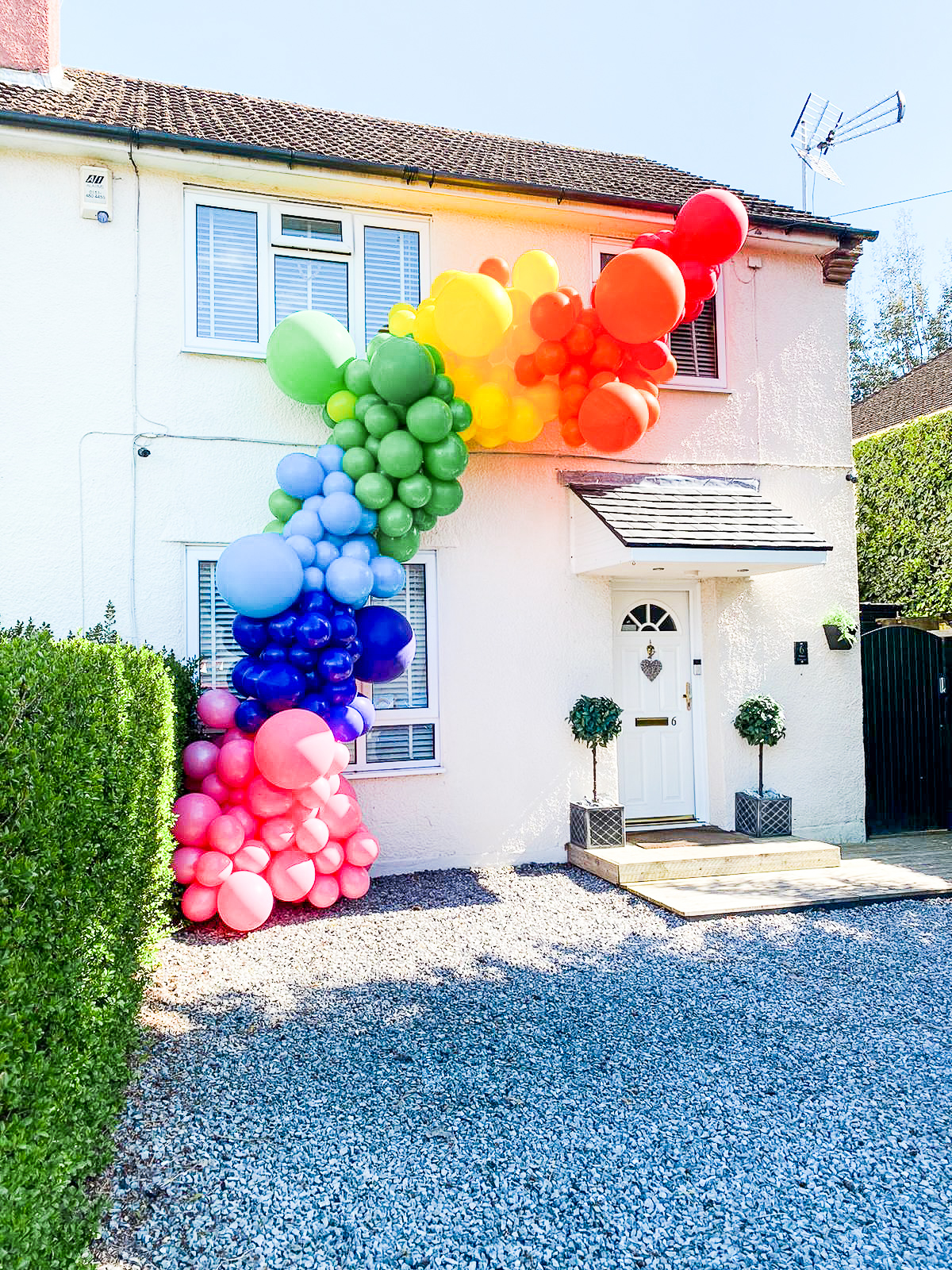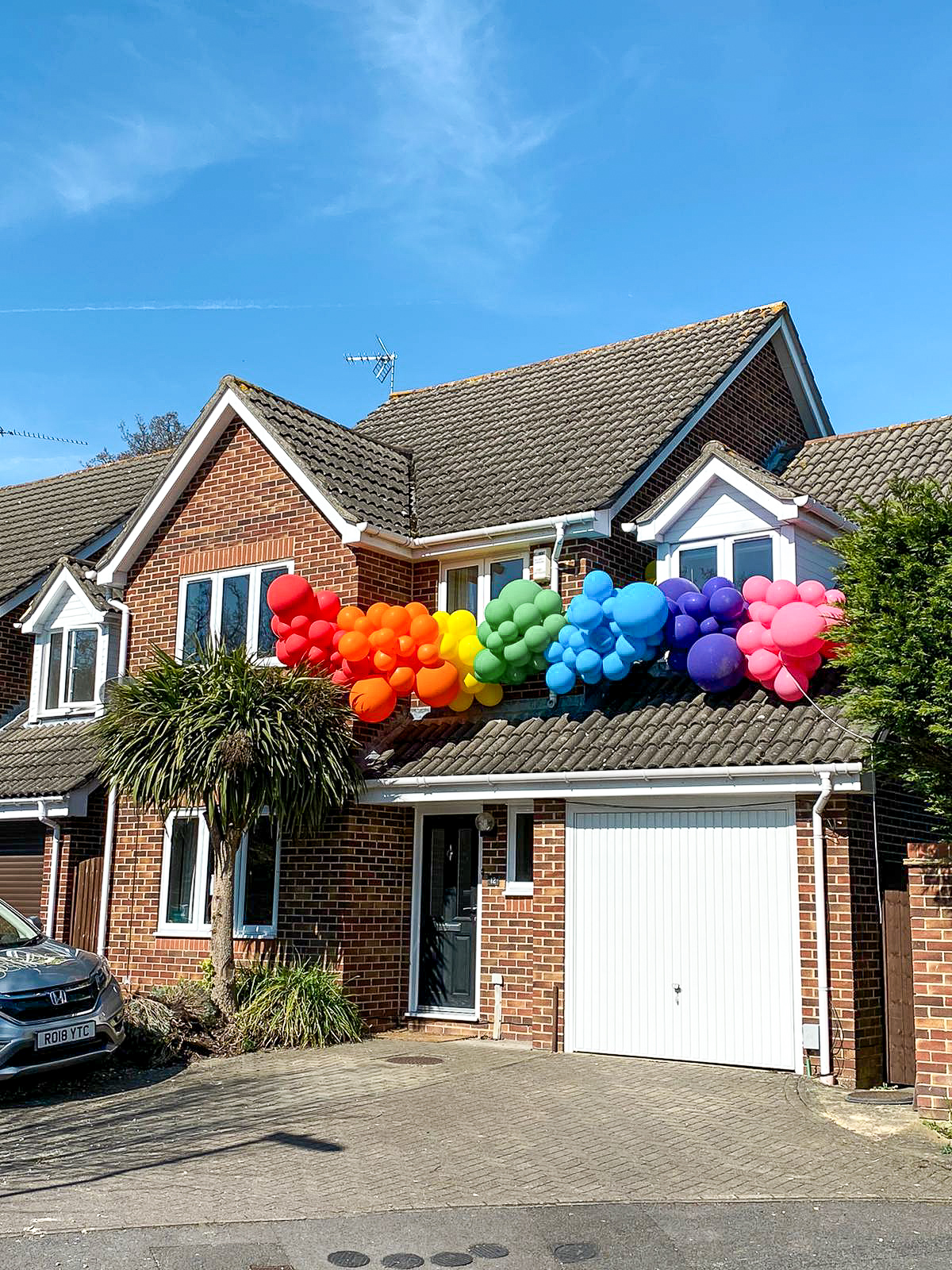 Now a year on, we can't quite believe we're still here, BUT we have now launched our at-home balloon garlands to ensure your home can look just as awesome as these did last Spring. Head over to our shop to explore the balloon garlands that can be delivered ready-made to your home if you're within 110-miles of us in Farnborough.