When we say we've been involved in over 1,500 weddings, it's really a moderate estimation! However, it's safe to say we know how effective balloons at a wedding can be. Case in point Hever Castle.
A breathtakingly beautiful spot in their gorgeous grounds to get married, made extra special and totally unique with the addition of our gold orbz.
Suspended above the guest's heads, the balloons looked like floating piece of gold, ready to sit back and watch the nuptials take place too.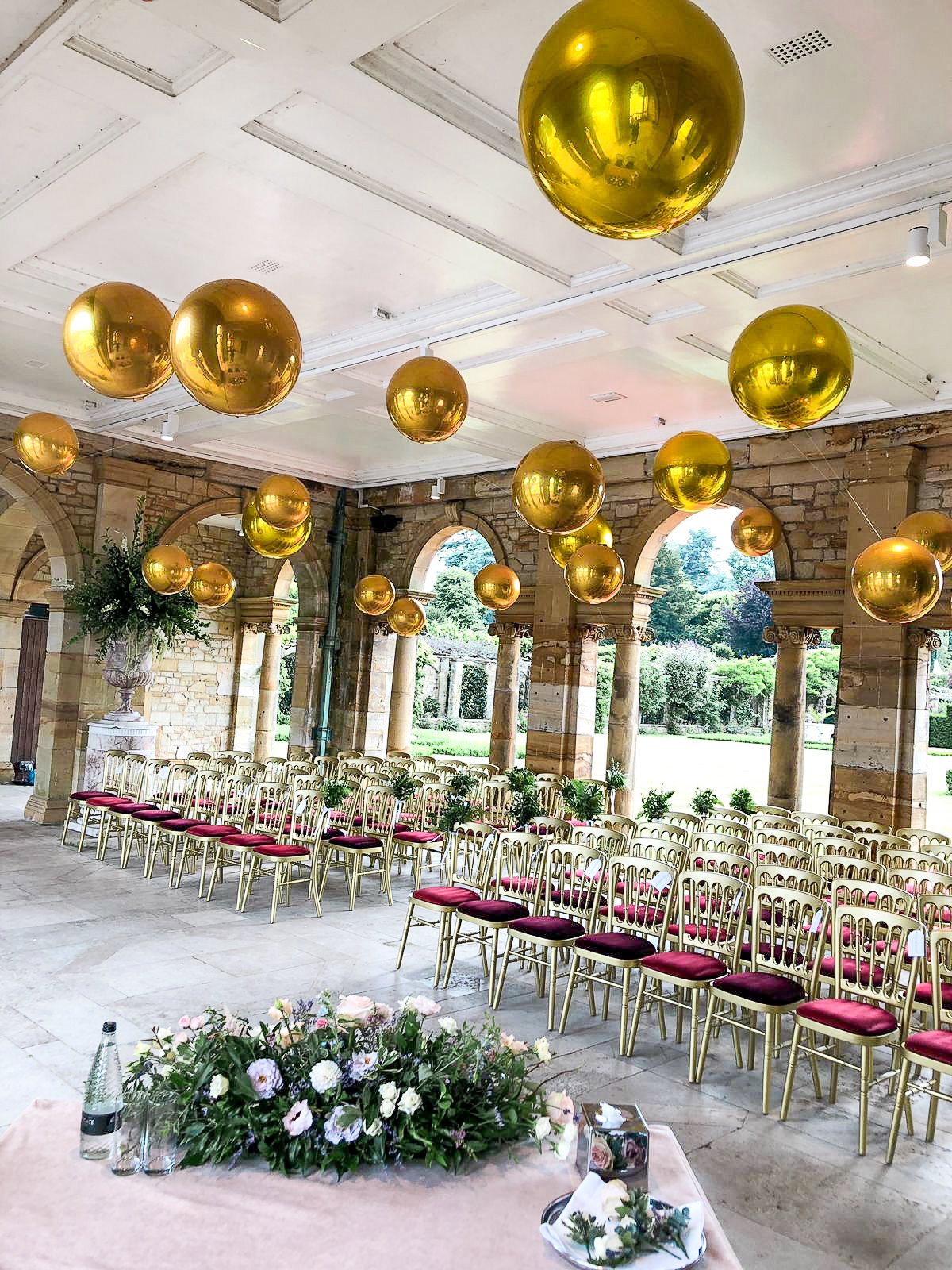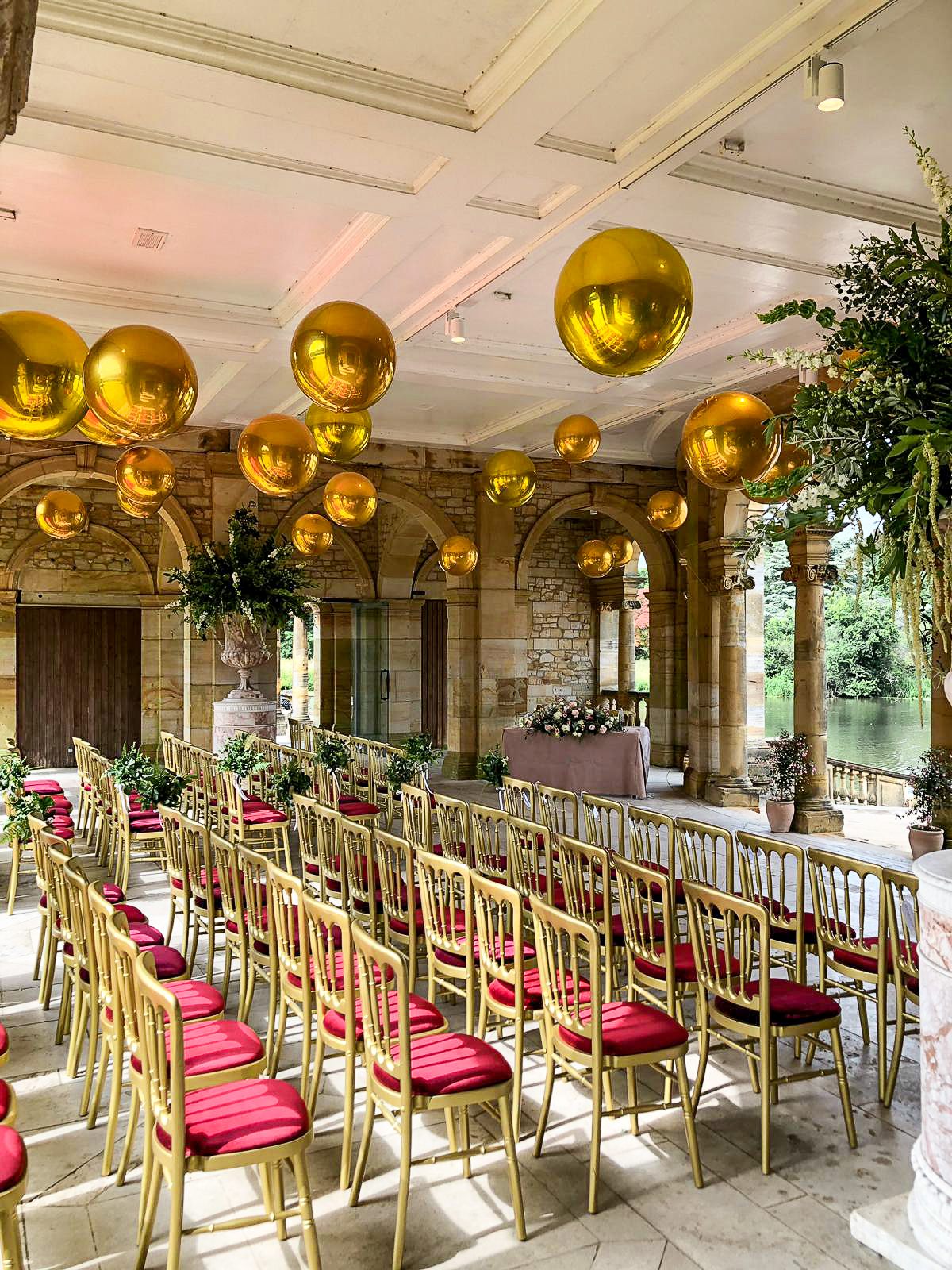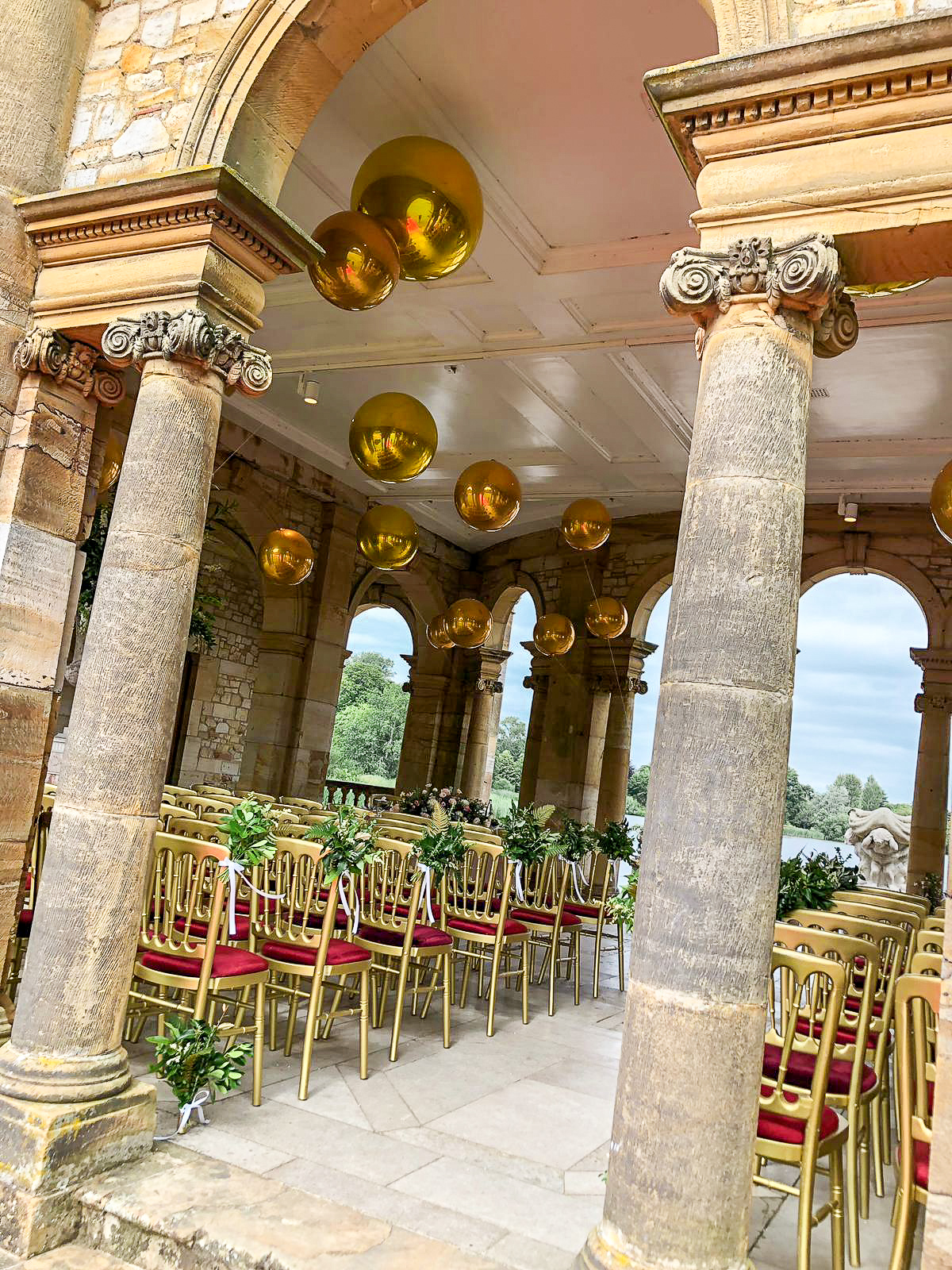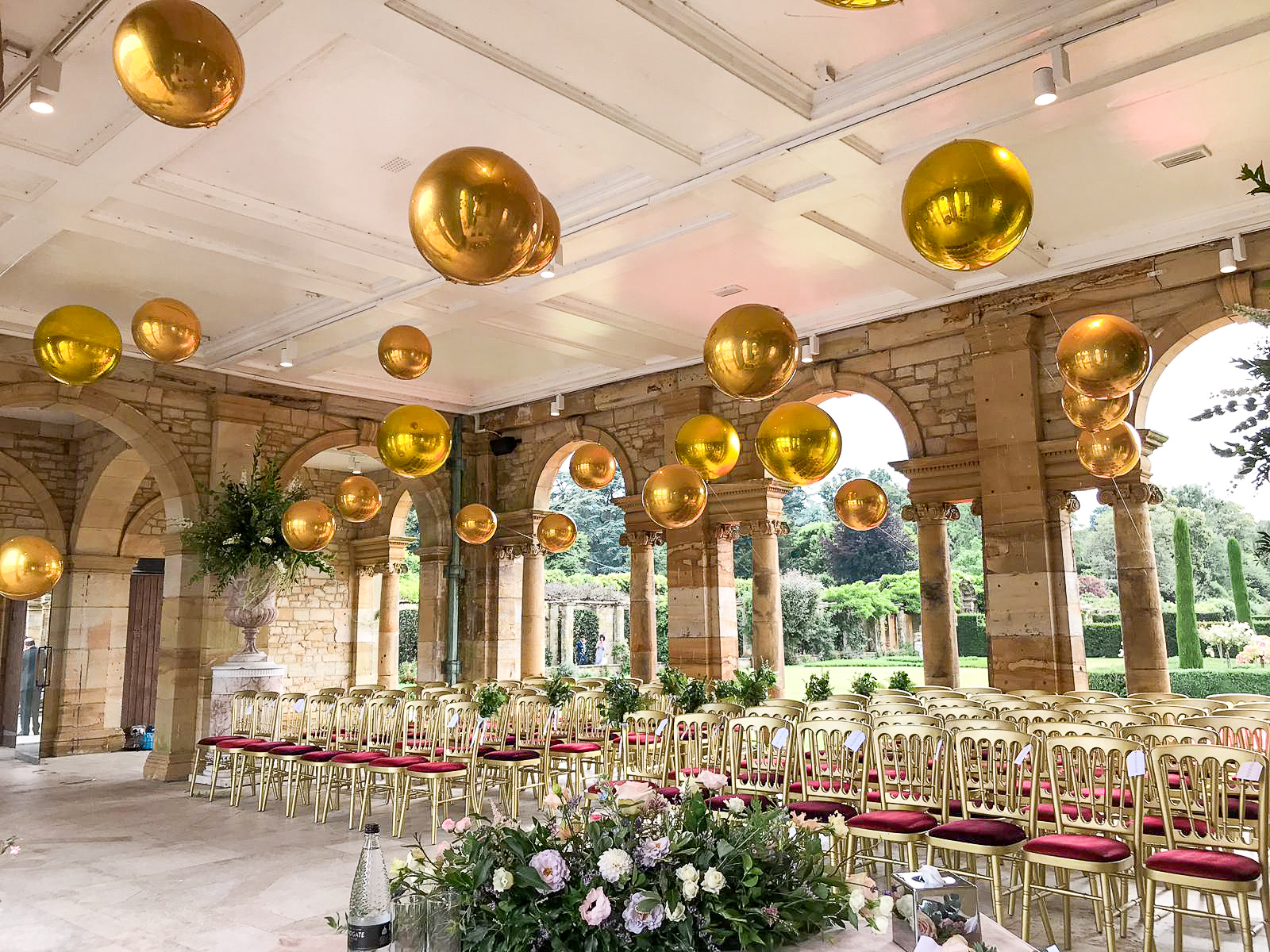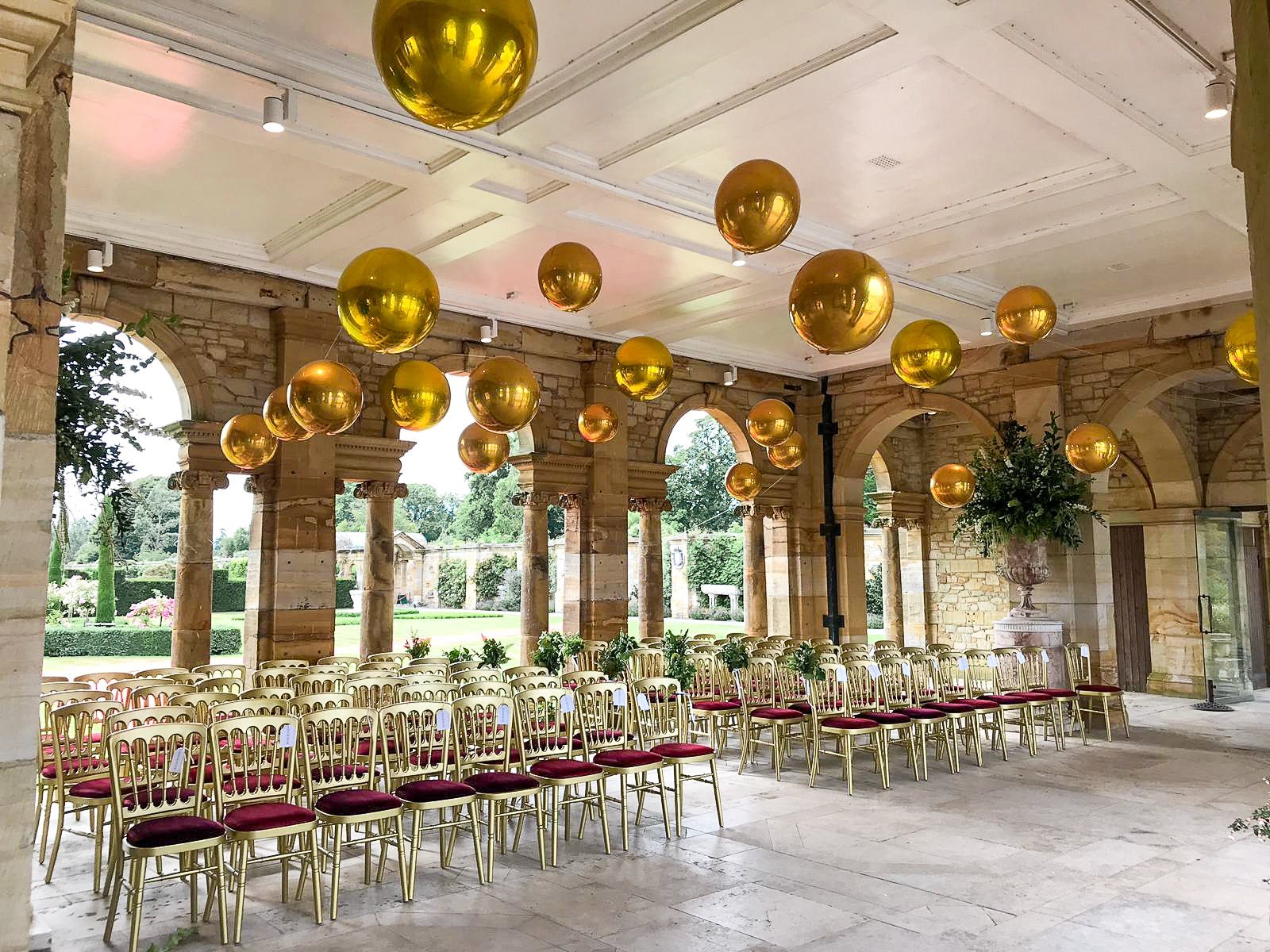 Looking to explore balloons for your wedding? Head over to our Wedding Website and explore what's on offer.