The Second Biggest Question…
You've said 'YES!', are totally loved up and ready to start prepping and planning. We'd love to be involved in your big day, so have tried to make what we offer accessible to all. A few questions we get asked regularly are below, but we'd love to hear from you, so please drop the Wedding Team an email and they'll be happy to help.
'So How Does It Work?'
In short, we work however you need us to. We're based in Hampshire and travel all over the world for installations, so we're not afraid of a little distance but naturally the further you are from us, the more the travel fees increase. We have multiple elements to the Bubblegum business which means no matter where you are, you can still incorporate our balloons.
Inflated Balloons Via The Post
Inflated Balloons – These balloons arrive inflated and personalised via the post and range from £30 to £40 with delivery starting from £6 to all UK Mainland addresses. Our inflated balloons work wonders if you're a little further from us or you'd just like a small touch to decorate the day.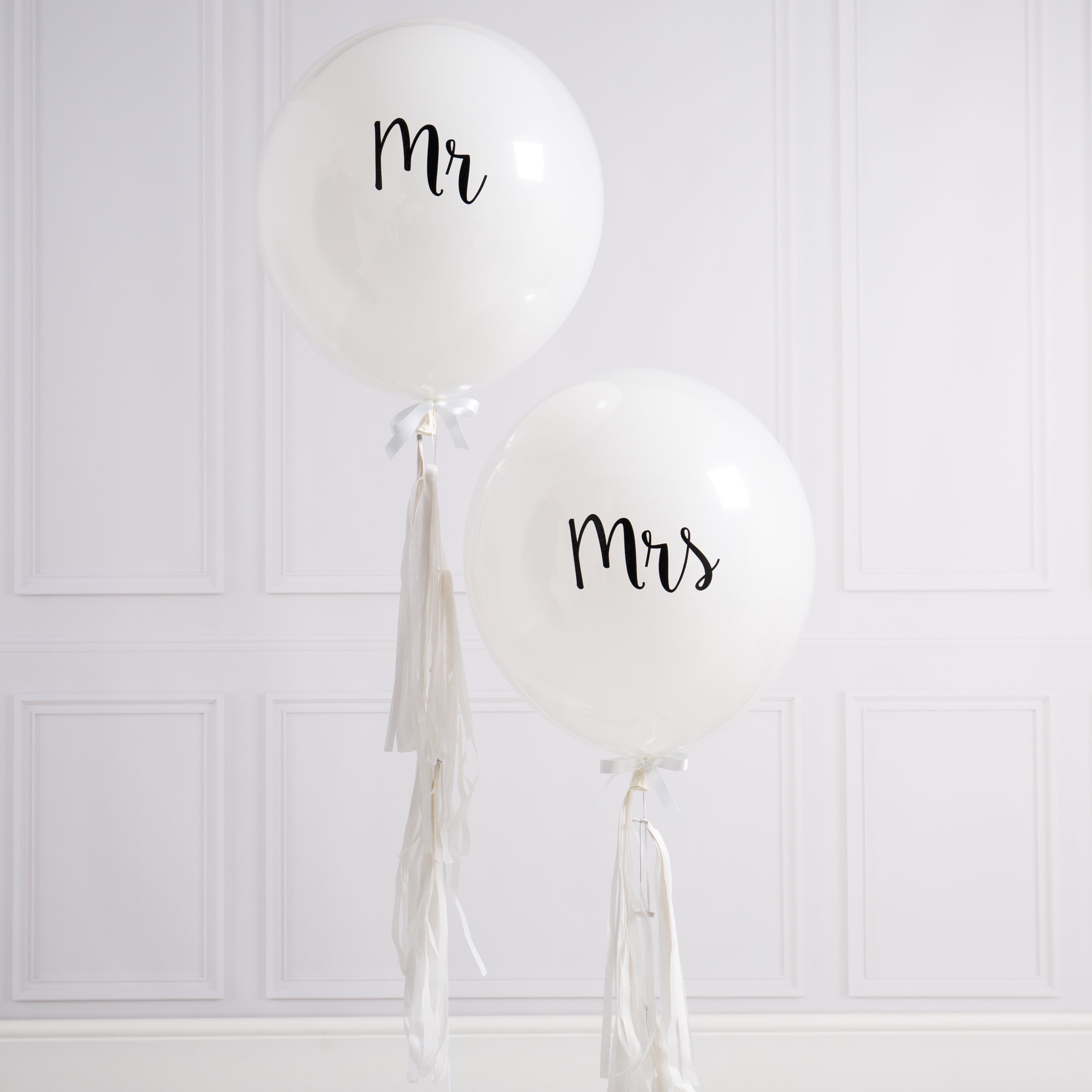 Giant Balloons
Giant Balloons – Our Giant Balloons are too large to send inflated via the post so the prices on our website are for them flat. This is the perfect option if you're further afield or are looking to get married overseas. Helium is available on our website and to inflate 2 x Giant Tassel Tail Balloons you'd require an F50 canister costing £40. Most party shops are also happy to inflate our balloons.
We do offer a delivery service which results in our balloons arriving inflated with one of our drivers. As a guide, the fee for delivery into London from us in Farnborough is £90* + product. Whether you're having the balloons flat or inflated, you can customise the tassels to fit with your wedding theme as everything is handmade in our studio.
Installations
Our Wedding Installations are always show stopping, beautiful and provide a unique addition to any wedding. From exterior clusters and balloon walls to suspended ceilings and foil masterpieces, we can work with any venue to deliver the installation of your dreams. Installations require a team to assemble them on site, with fees starting from £330 and increasing depending on size and location.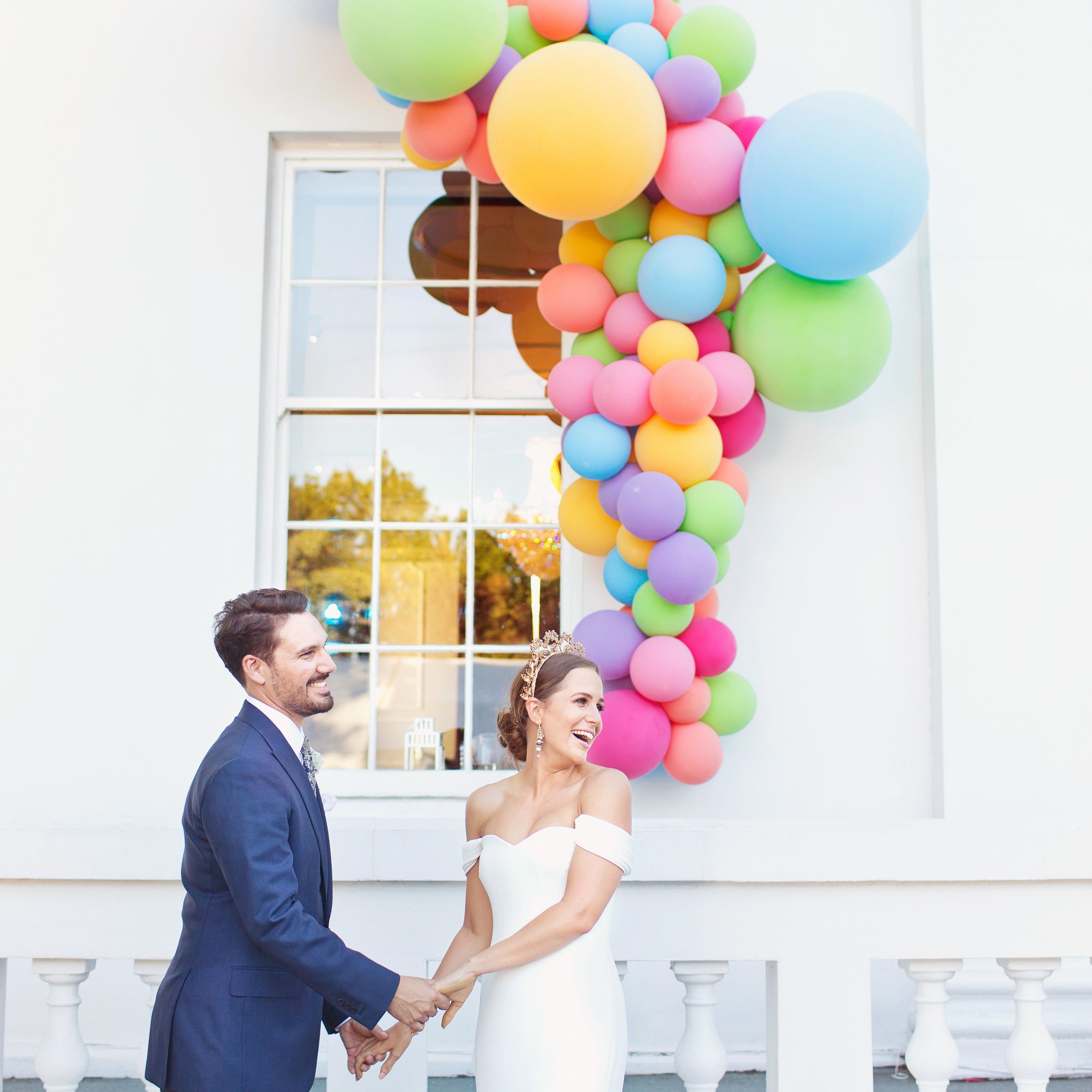 Cotton Candy Photography
'Where Do You Cover?'
Worldwide. Yes, really, there's nothing we love more than packing suitcases full of balloons and hopping overseas to make magic in new places. Naturally the fees increase and travel and expenses need to be covered, but we guarantee you won't regret it. A range of our balloons can be provided flat for you to take overseas and inflate yourself, but installations require a minimum of 2 Bubblegum Girls to create.
'How Long Do You Need?'
If we're delivering or installing then we work with the timings you give us. As standard we have a 2-hour delivery window and installations can take anywhere from 1 to 10 hours depending on what you've got in mind. We work with you and the venue to ensure everything goes smoothly and all you see is a room full of family, friends & gorgeous balloons.
'Do You Need A Site Visit?'
Unless you've got a totally wild idea, we usually don't require a site visit. As long as we have pictures of the space and accurate measurements, we can work out what's feasible, how long we'll need and provide you with a quote.
'I'm Not Sure What To Do!'
Not a problem. Send us images of the space you'd like to fill and we can work with you on colours, styles and provide some hints of inspiration to bring your big day to life.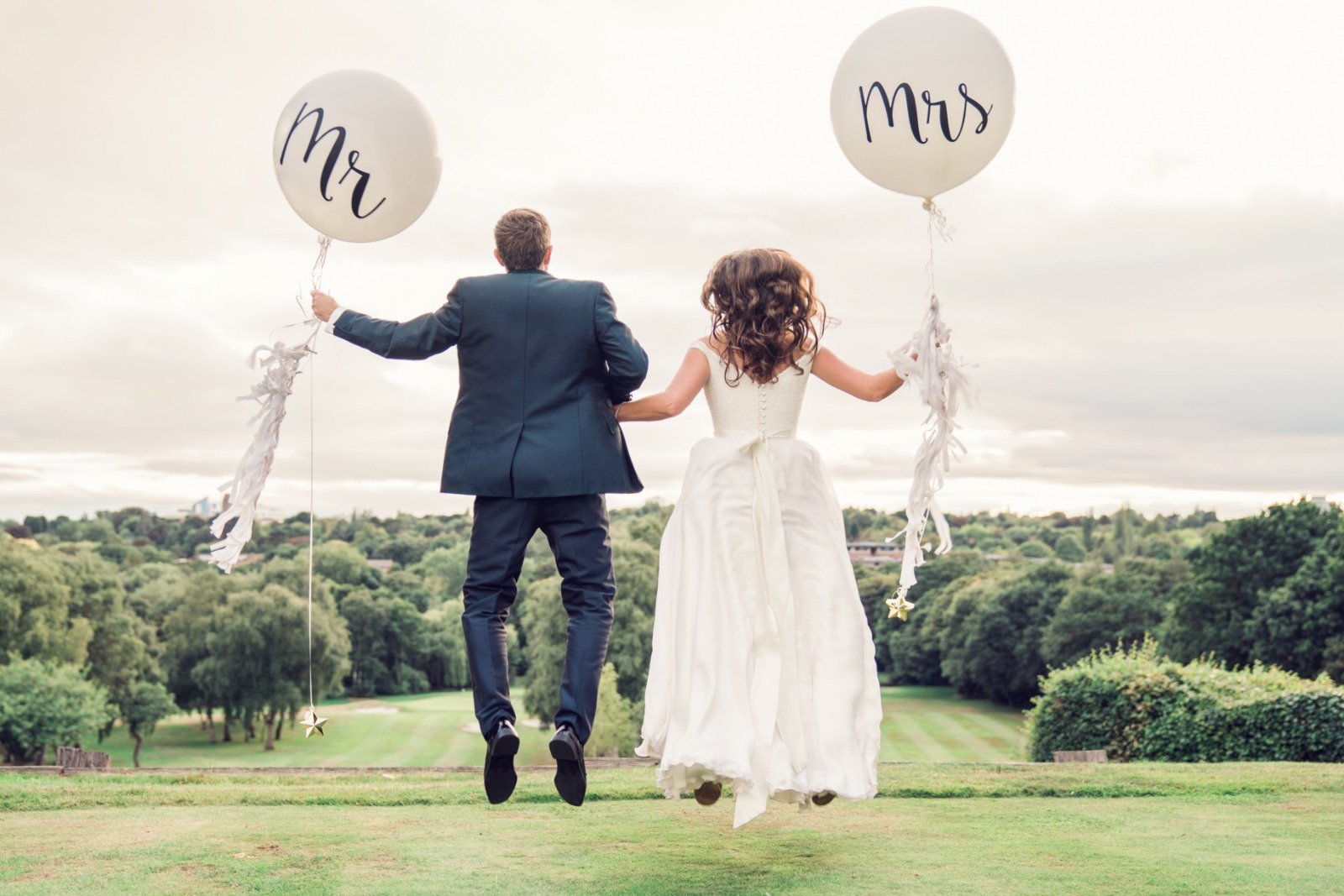 Say I Do With Bubblegum Balloons
Have any further questions or would like to discuss your wedding?
Drop the team an email: [email protected]
*all prices are subject to change