Getting' Spooky With It
Halloween is one of our favourite times of the year. The nights are a little darker, our cosy jumpers are out and the hot chocolate has replaced the fruit tea – totally perfect. This year we've created new Halloween packages and ranges to make your celebrations even more spooky. From child friendly and cute to glitz and ghoul, we've got you covered.
The Halloween Packages
Keep It Witchin'
Adding a sprinkle of classic Halloween colours with a touch of class, our Bewitchingly gorgeous Halloween range is perfect for any age. The package arrives with a chic matte Witches Hat and giant Gold Foil Star, 28 x mini balloons and an inflated Boo foil balloon. All arriving ready to go straight to your doorstep. For extra glam add on our Ten Inflated Bewitching Foil Stars and Personalised Bubble Balloon.
Personalise Your Bubble
Our Bubble Balloons are always totally gorgeous and make the biggest impact. Arriving personalised and inflated via the post, they work for any occasion. Pop outside the front of your home instead of a pumpkin, or use to decorate the witches lair. Our Halloween Bubbles will be a big hit no matter how they're used.
Make The Neighbours Jealous
Our newly launched Front Door Package gives you everything you could need to ensure your home is the best in the street. Including Boos, Eeks, Pumpkins, Cobwebs and Draping to give you a showstopping dramatic home this Halloween.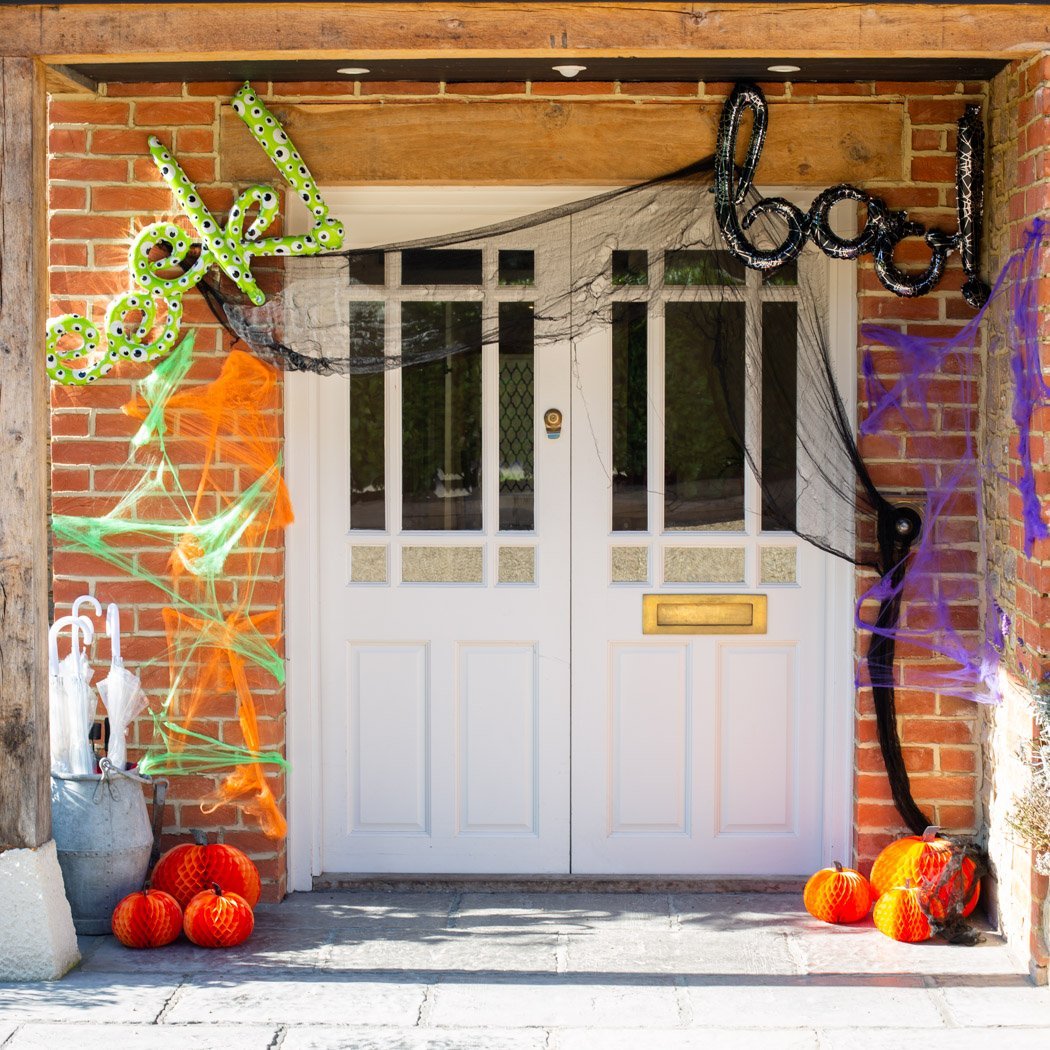 Get Creative
Explore the full range and get ready to spook the ghoul out of your home this Halloween!