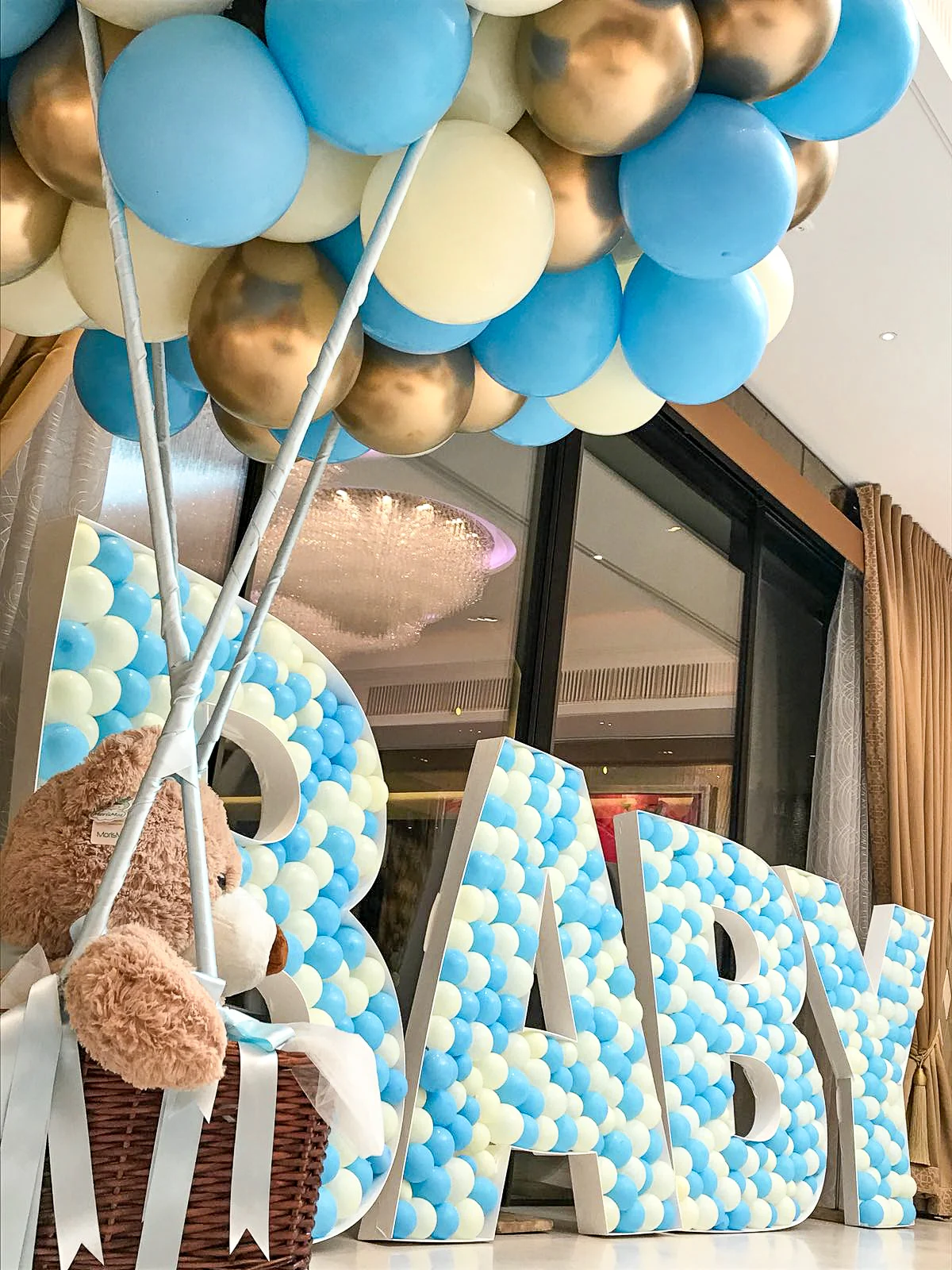 Oh Baby!
We love a baby shower and I'm sure from the images in this post you can see why. Perfectly pastel shades, beautiful golden hues and a moment to be celebrated. Total perfection. Baby shower ideas aren't always the easiest to come across and this install definitely sets the bar high. However, whether you're after a single Personalised Baby Shower Bubble Balloon, an entire set up, or a Baby Party Package arriving inflated in the post, we've got you covered.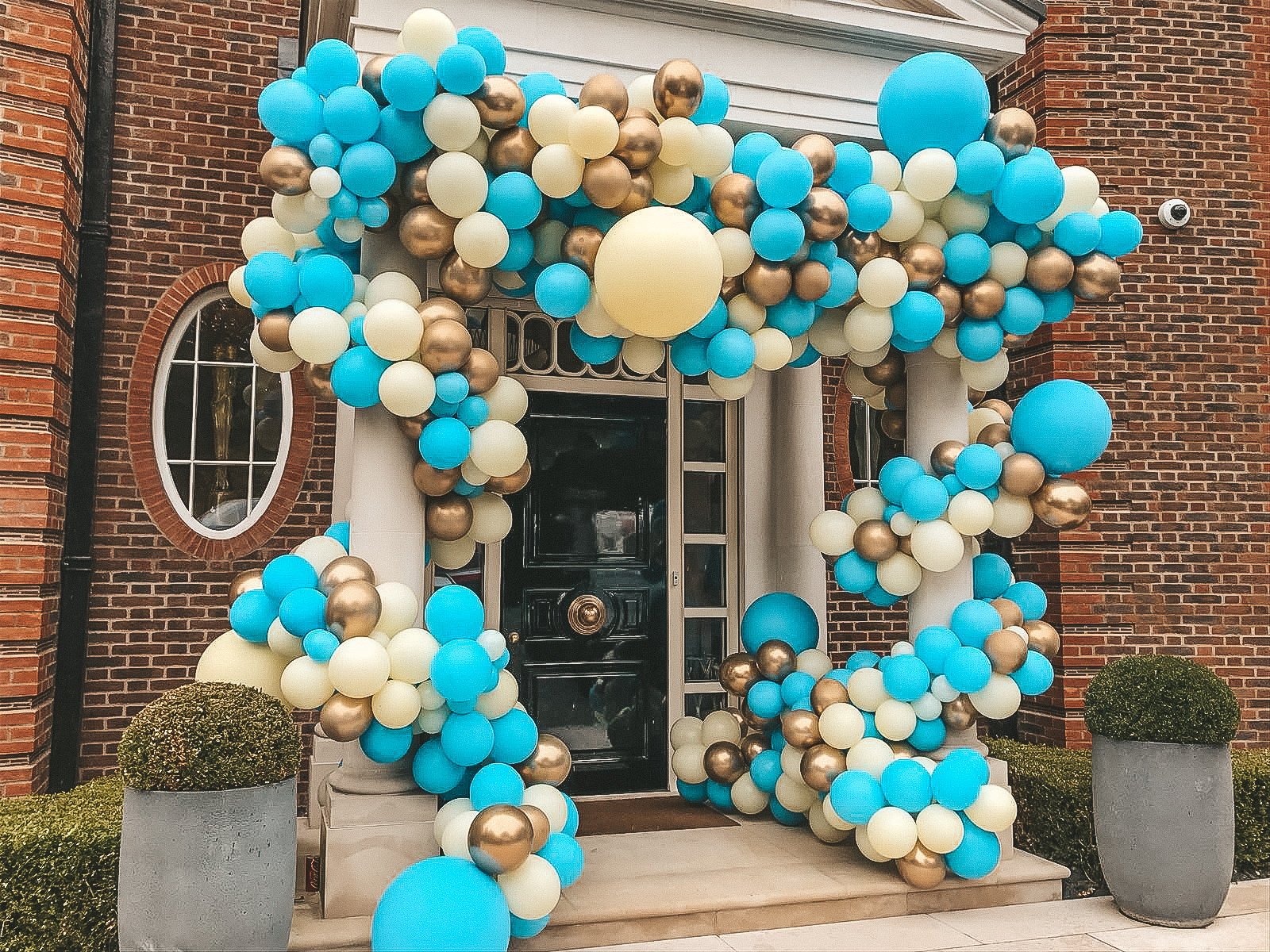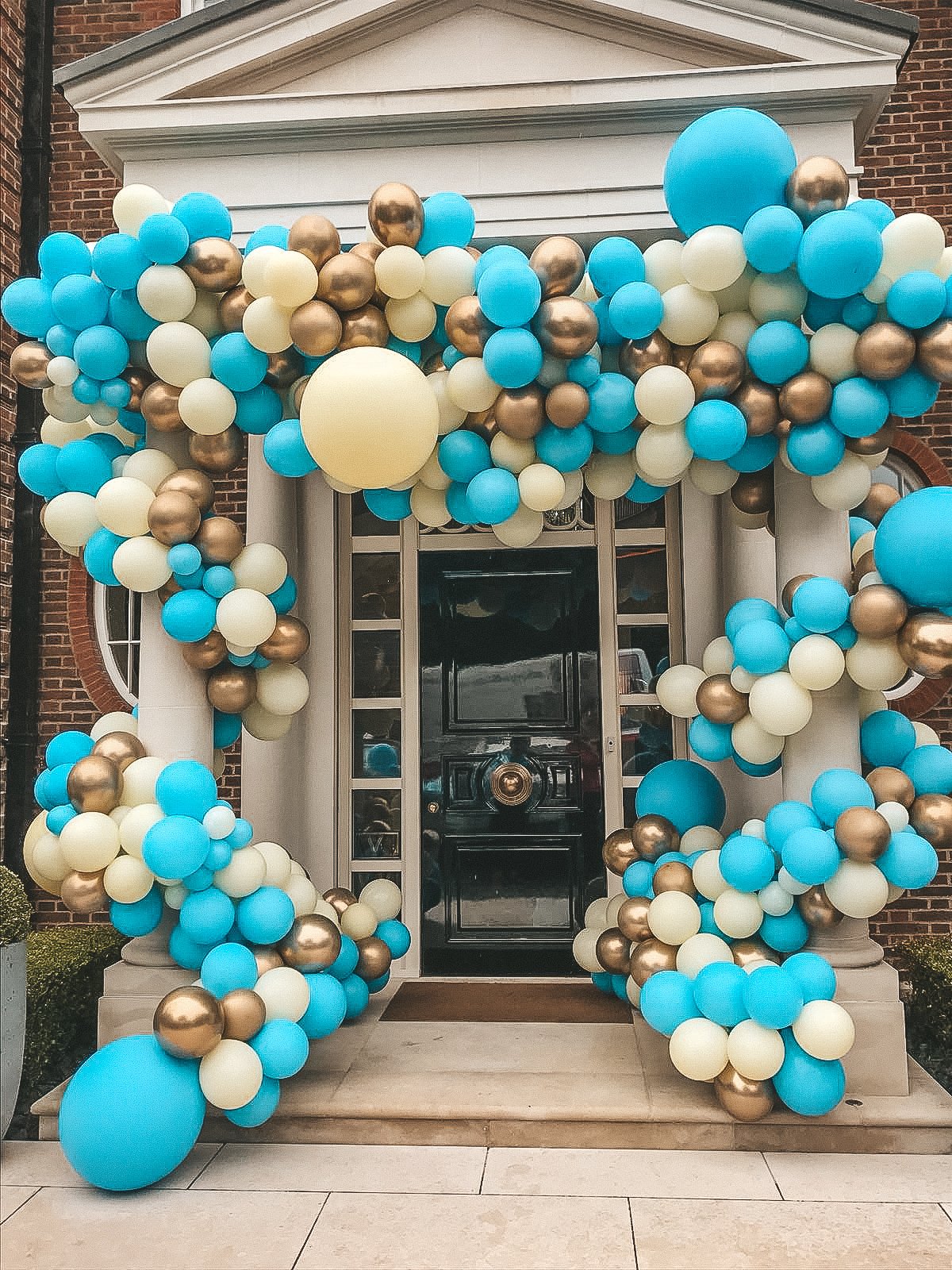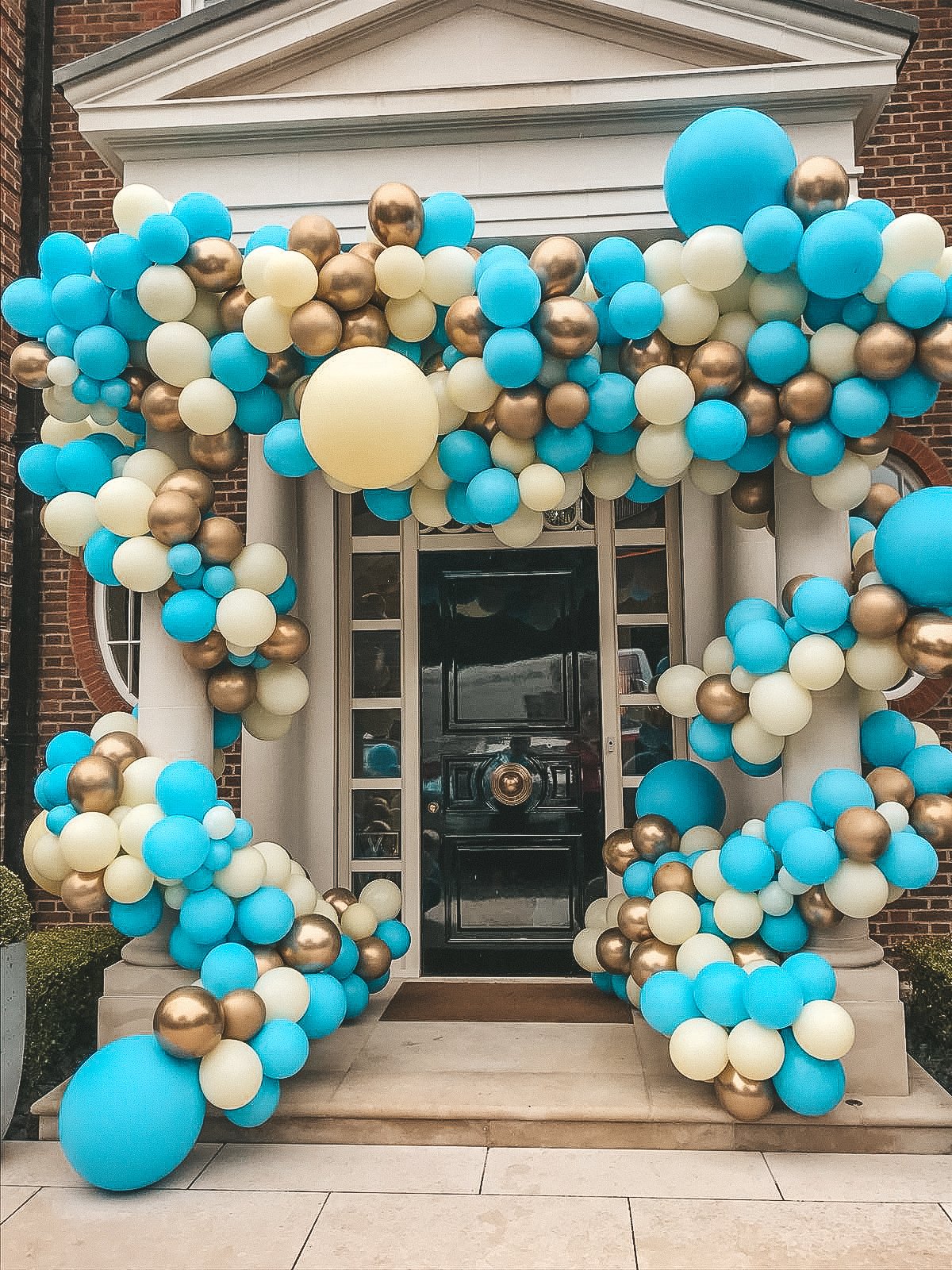 What An Entrance
It's safe to say we had a pretty gorgeous canvas to work with, but this install looked even better in person. Our gold chrome balloons sparkled in the (intermittent!) sunshine and the baby blues were the perfect welcome to all guests. The entire installation was created in our Baby Blue colourway, making it easy for you to do your very own version DIY! Our top tips for creating your own installation like the above would be…
Use our Baby Blue DIY Cloud and attach to a front door or to string out of a window
Use our Baby Blue Balloon Bunting to wrap around pillars, trees or any other object you may have to hand!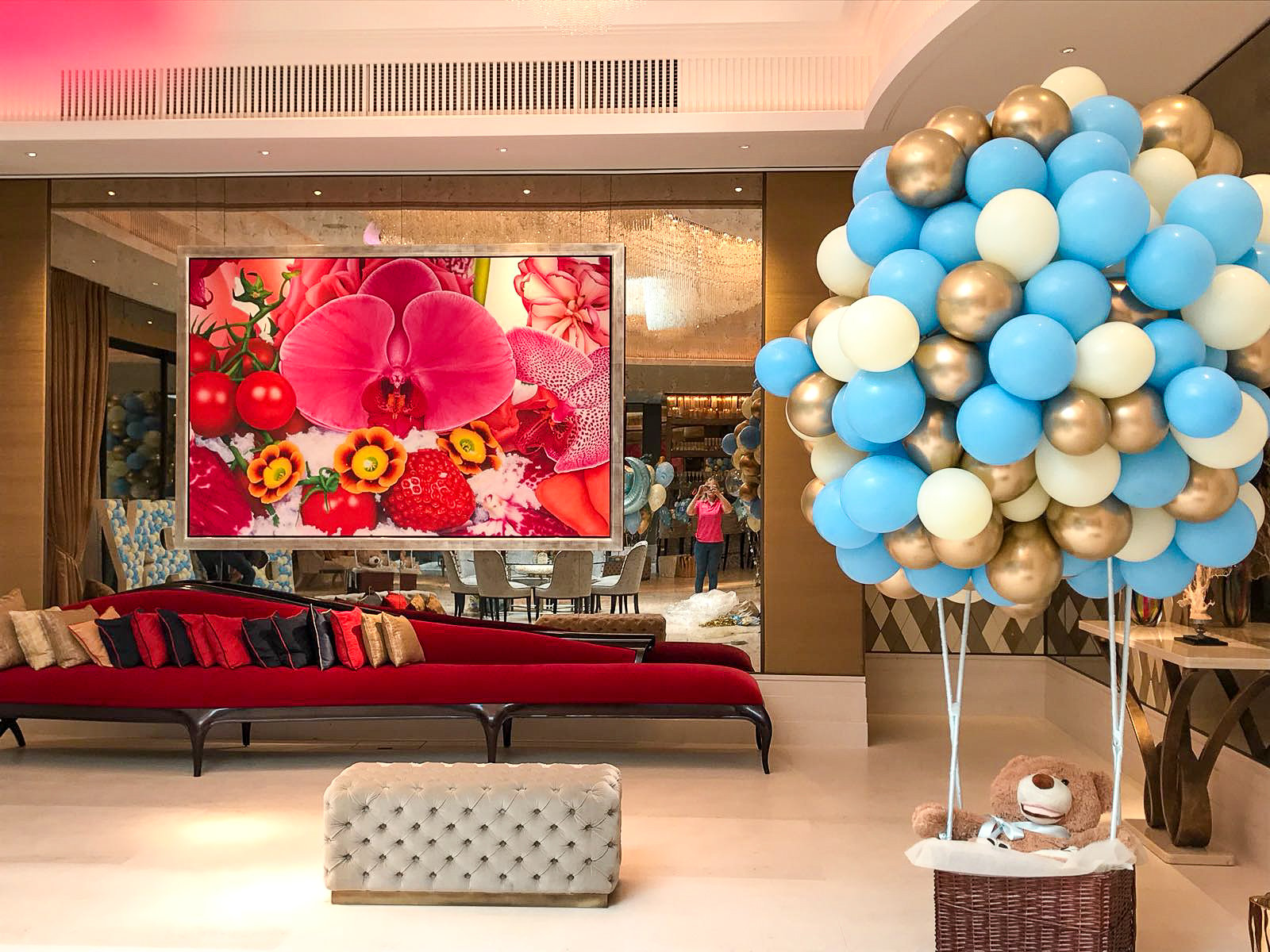 Baby Shower Ideas: Hot Air Balloons
Our custom hot air balloons are always a winner. No matter the colour they're in, they look gorgeous and are a real show stopper. Whether we're making them 7m tall or creating mini ones for a baby's first birthday, they're an easy option to make a big impact. Our hot air balloons are custom builds, so drop us an email if you'd like us to make you one or if you'd like further inspiration, have a browse of our gallery.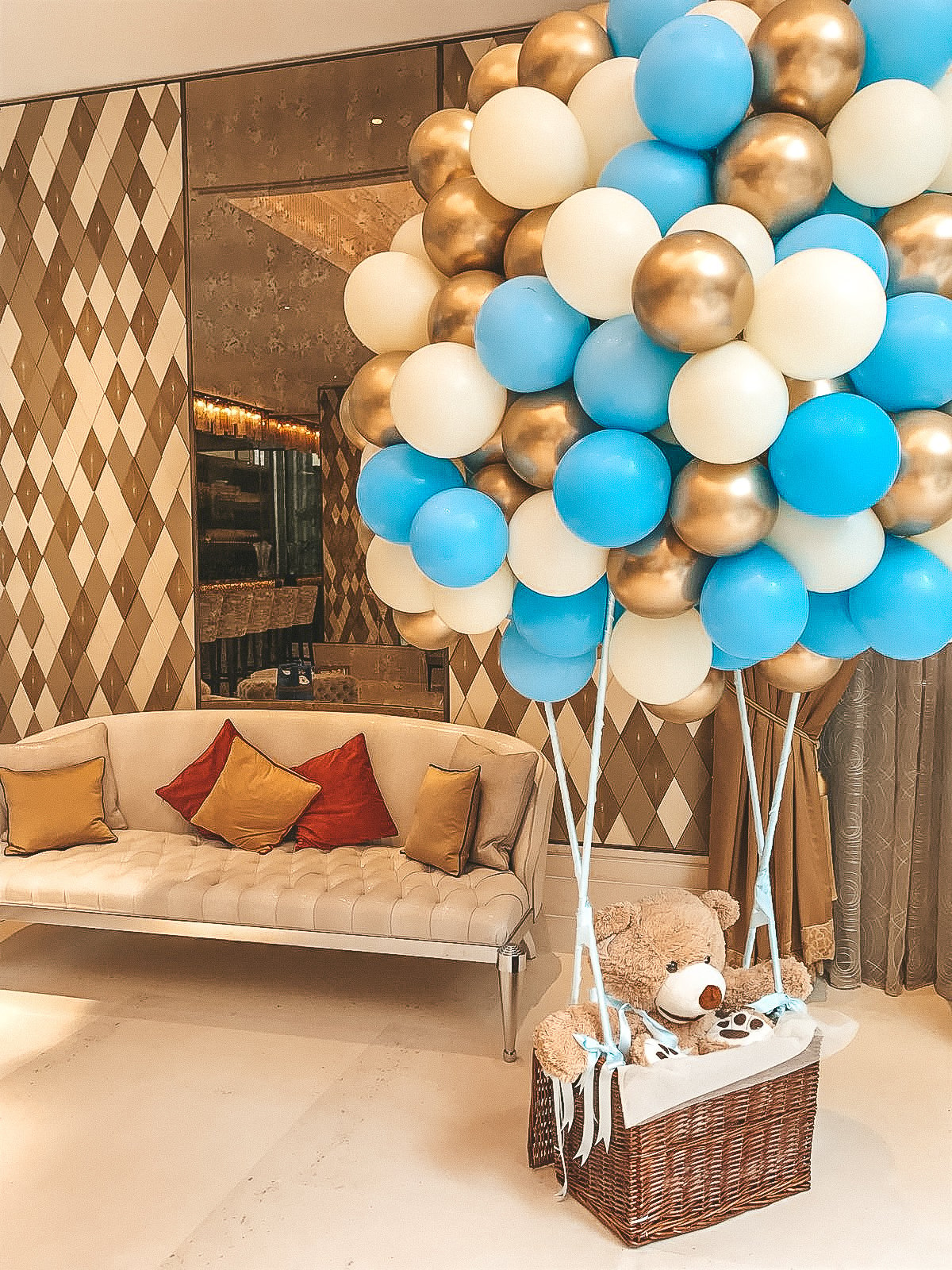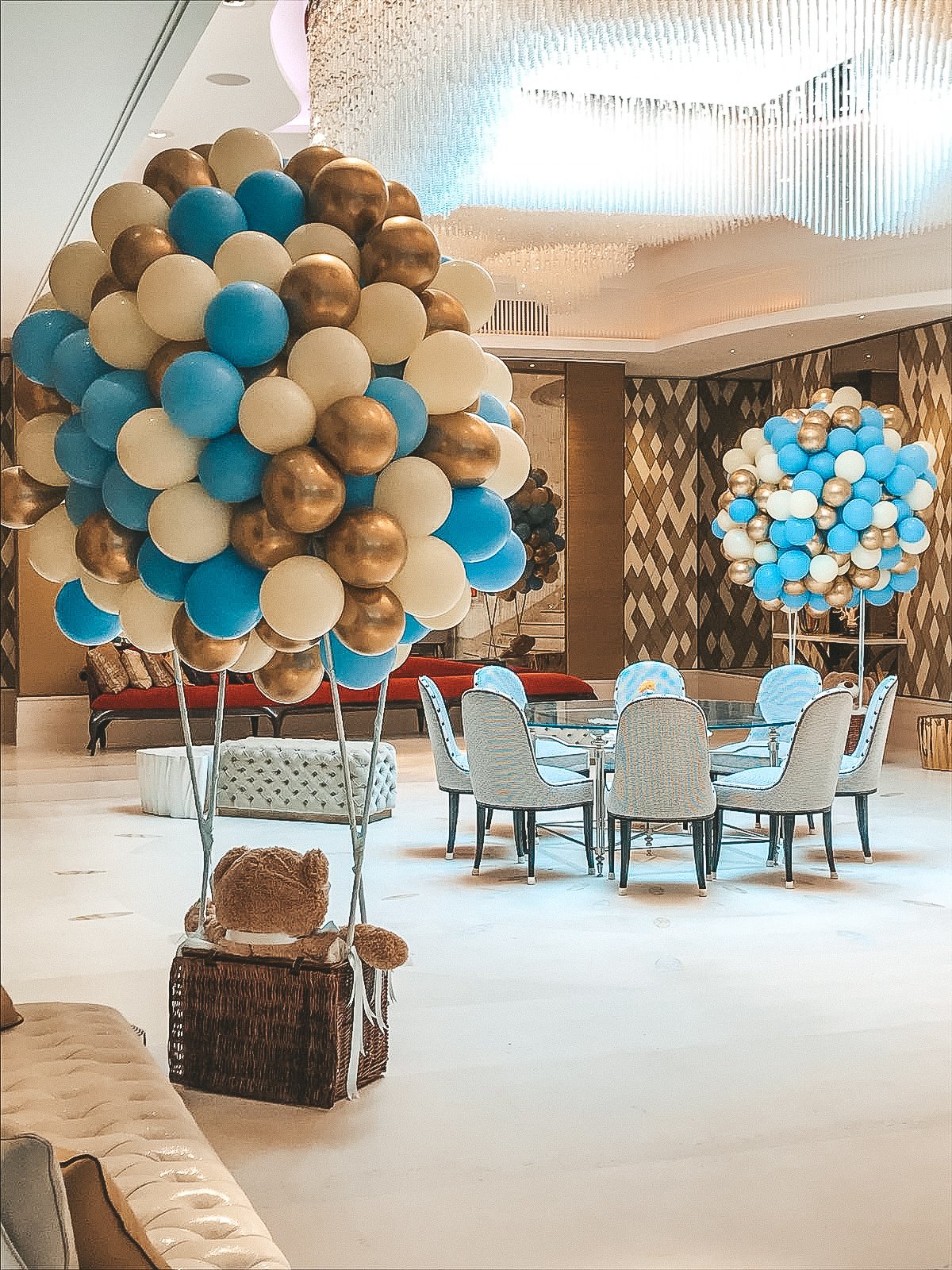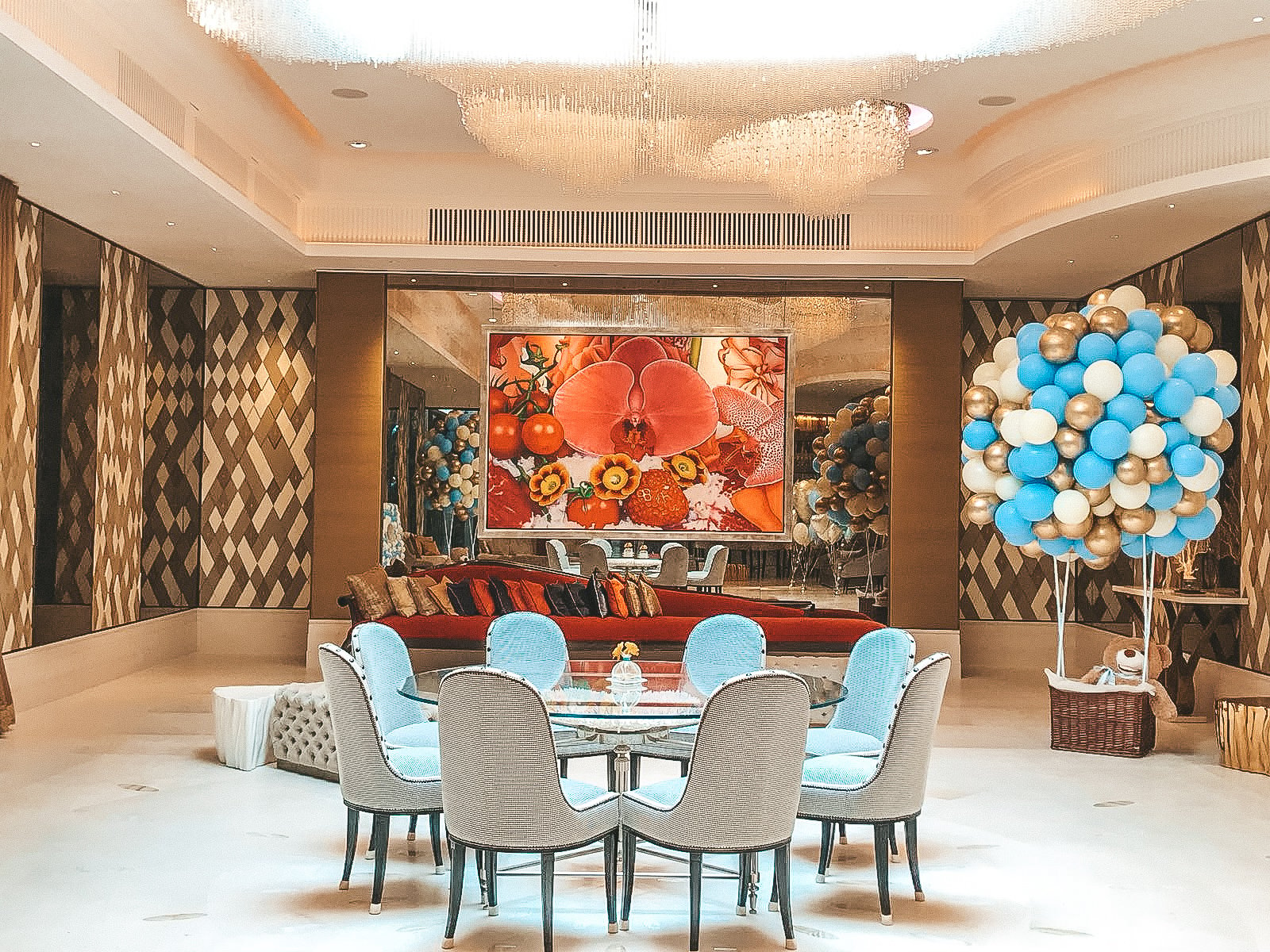 Making A Statement
We can only imagine how beautiful the images must have looked of the mummy-to-be in front of our custom BABY display – they'll be cherished for years to come, we're sure. Not all installations or baby showers have to be as big as this stunning celebration, so we've made it easy for you to make yours as big or small, but equally as special. Available in Baby Blue, Baby Pink, Rose Gold Blush or our neutral Twinkle Twinkle theme, there's something for everyone – click to shop.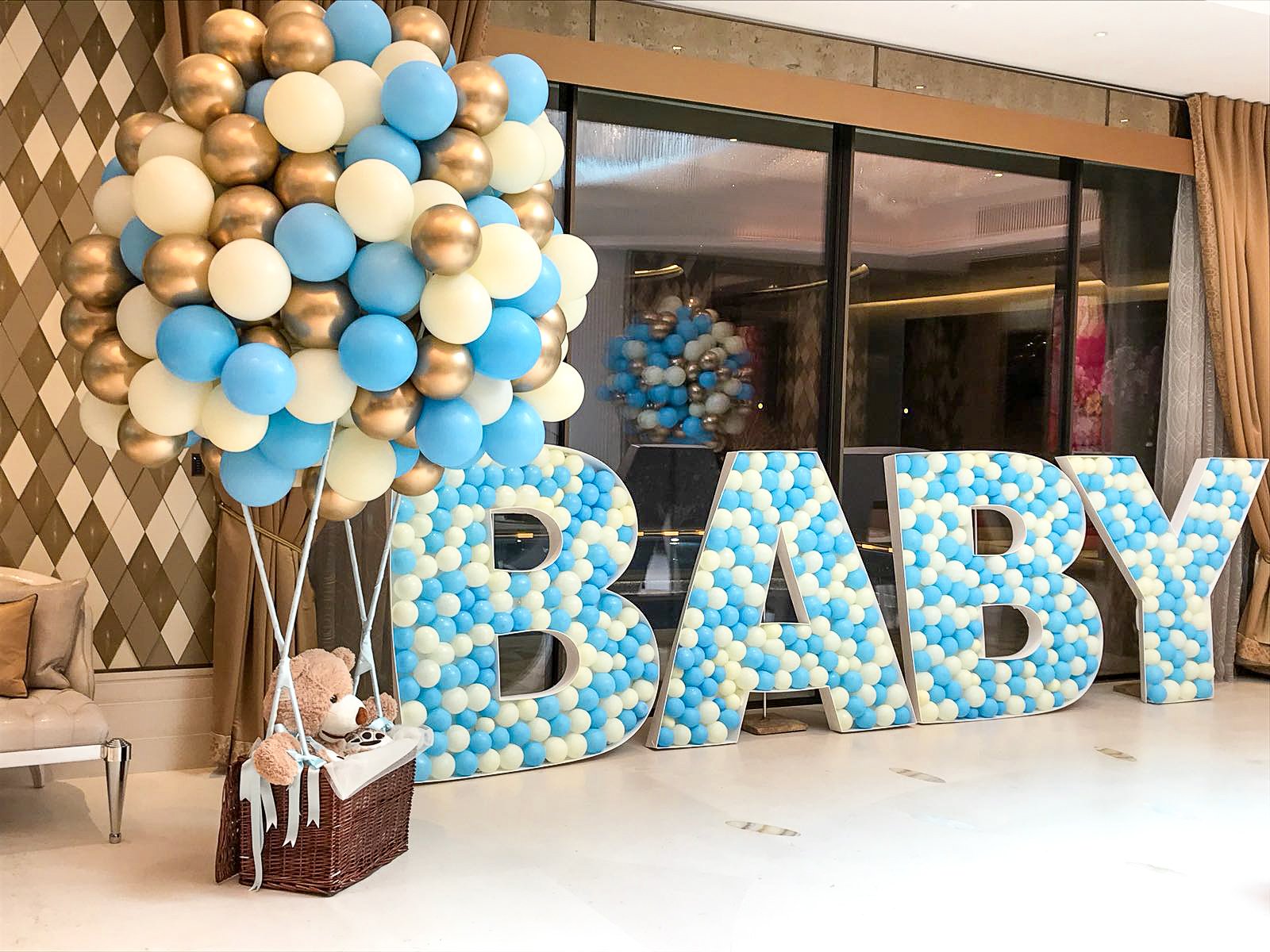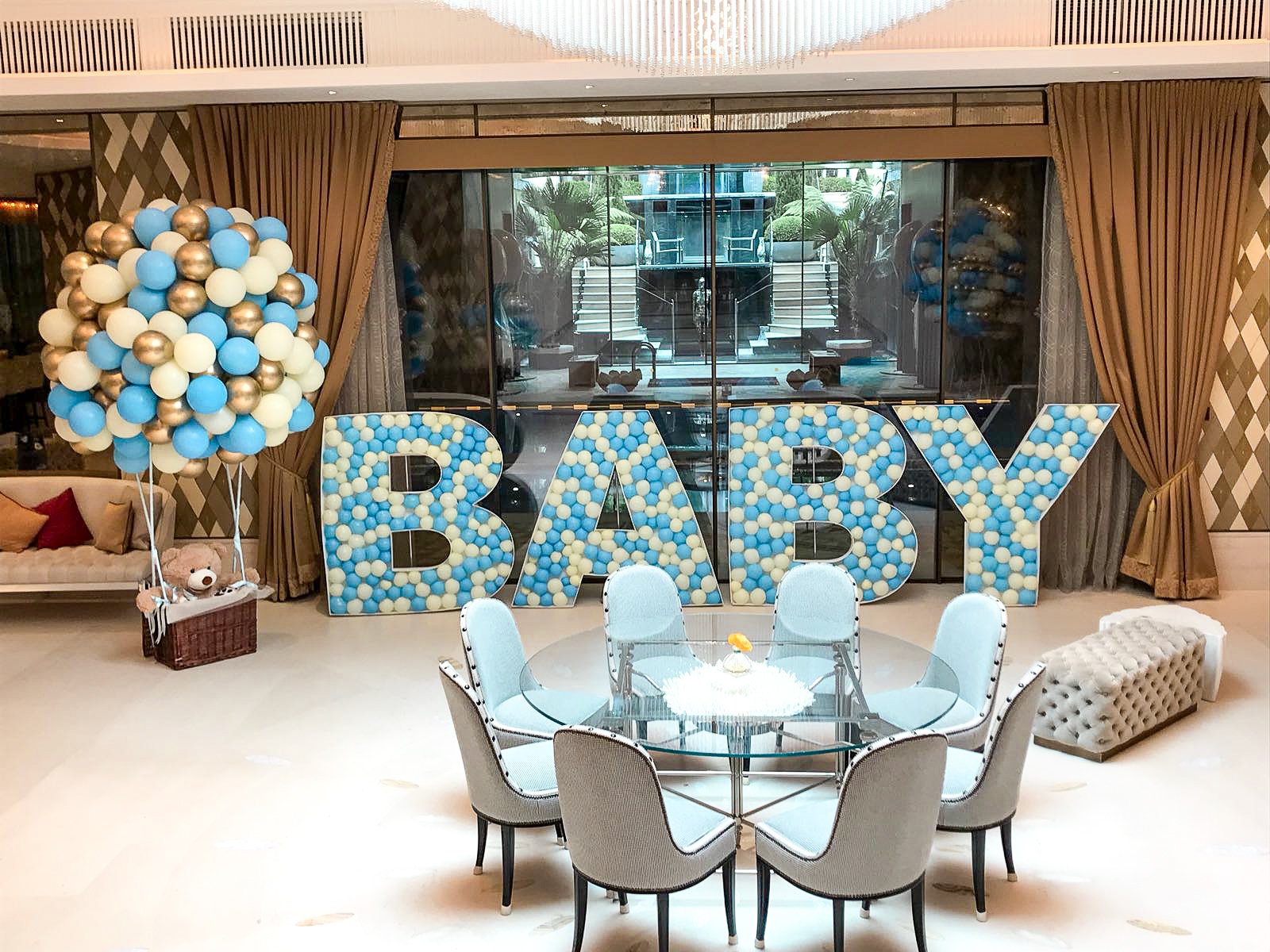 Baby Shower Ideas
After further baby shower ideas and inspiration? Have a browse of our Baby Shower gallery or shop the page here.
Equally if you'd like to hire the Bubblegum Girls, drop us an email.