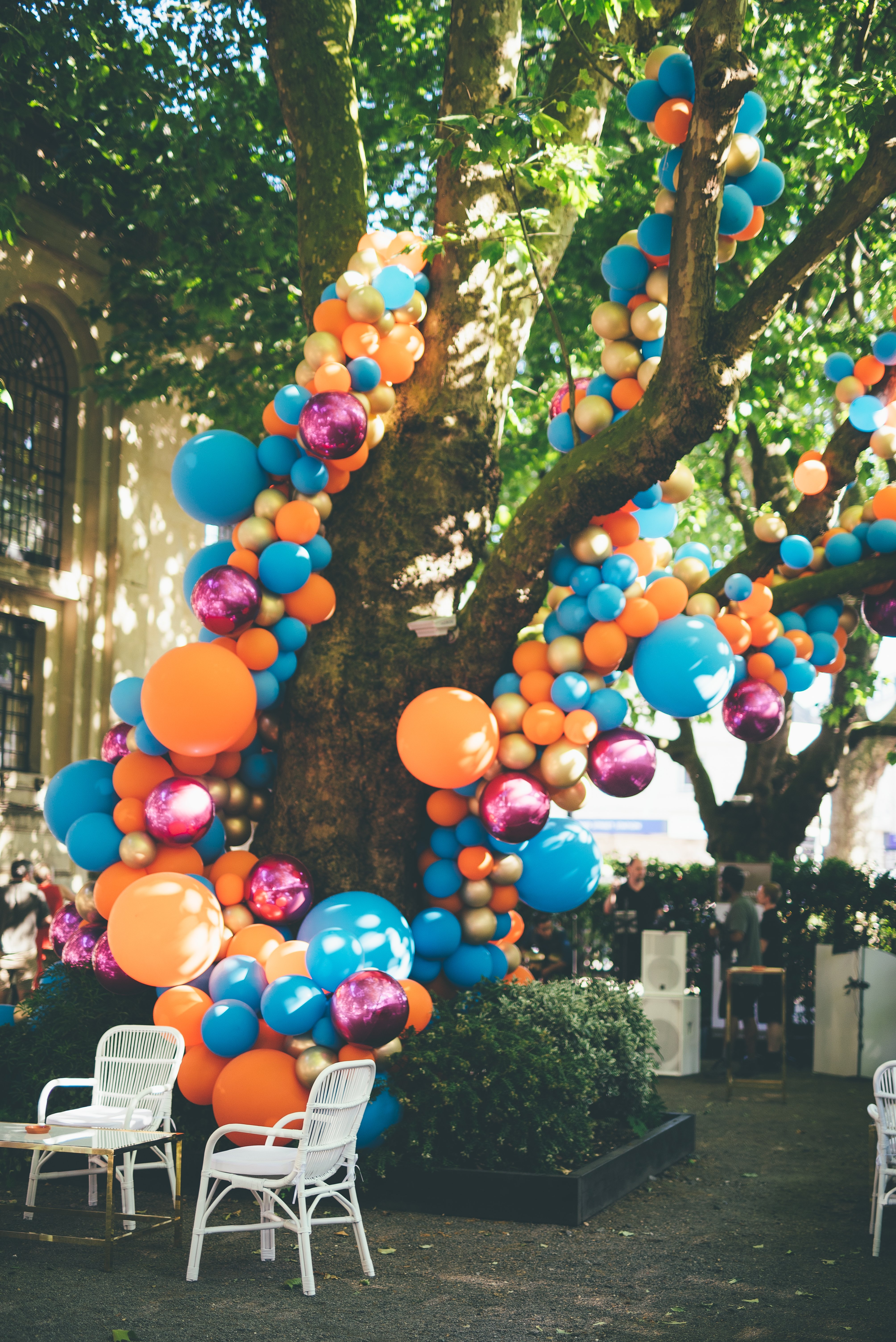 The Summer Soiree
We're lucky enough to be members of The Wedding Gallery and with that we get to work with some of the world's best suppliers, creatives and amazingly loved up couples. To celebrate the start of the heatwave and to give everyone a chance to show off, The Wedding Gallery threw a summer soiree and gave us two trees and free reign.
There are some incredible balloon ninjas all over the world who are always providing us with inspiration, so it was with great delight that we were able to create the below installation. It was definitely more than the original brief called for, but the results were breath taking and totally worth hanging out of a tree for!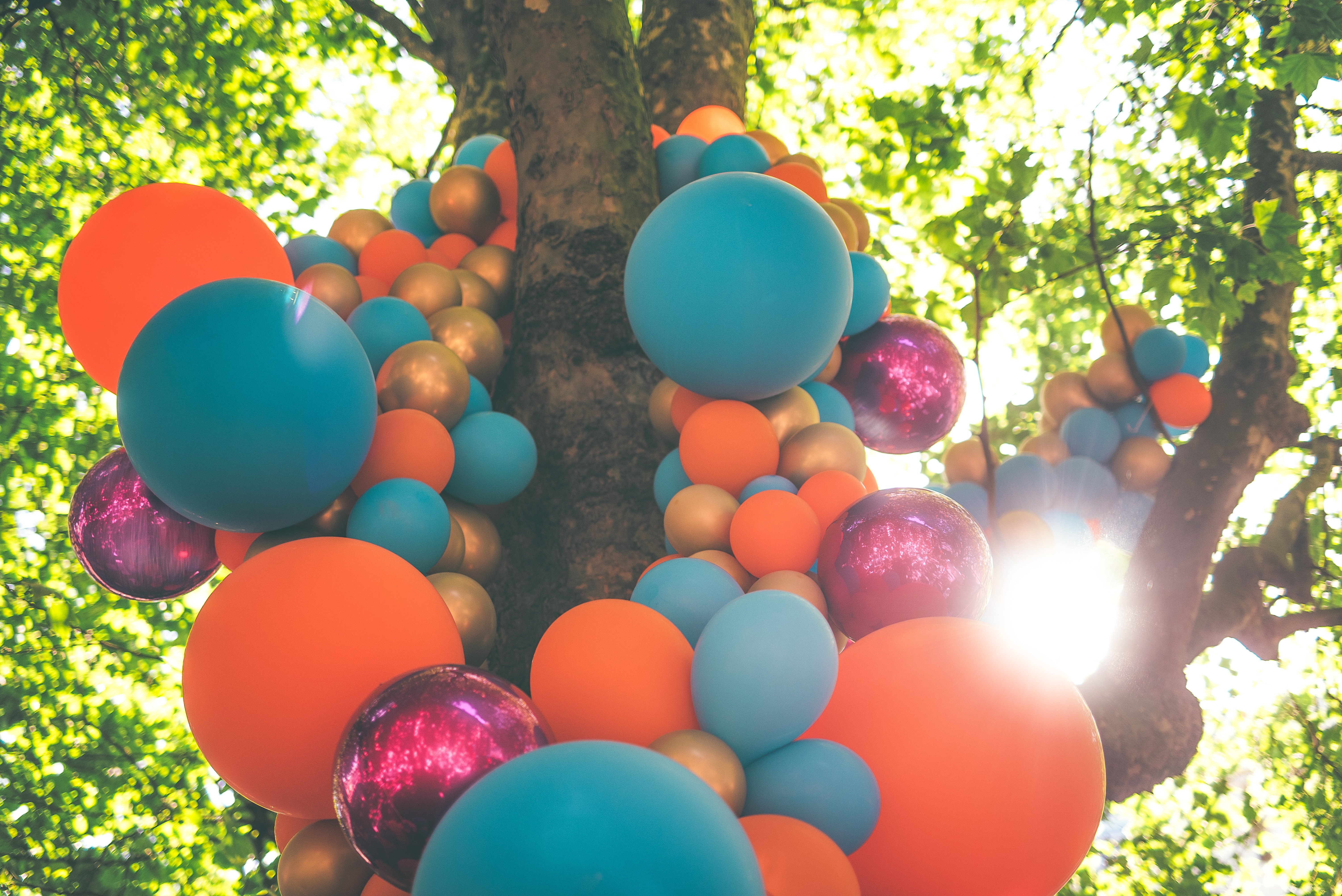 The Invitation
The most gorgeous invitation landed on our desk covered in beautiful foil sheen of orange, gold, blue and pink and we knew this had to be our colour theme. An excuse for us to use our new Chrome Balloons (which are totally awesome) as well as the gorgeous Magenta Orbz we've had stored away, the installation was already coming together perfectly in our heads.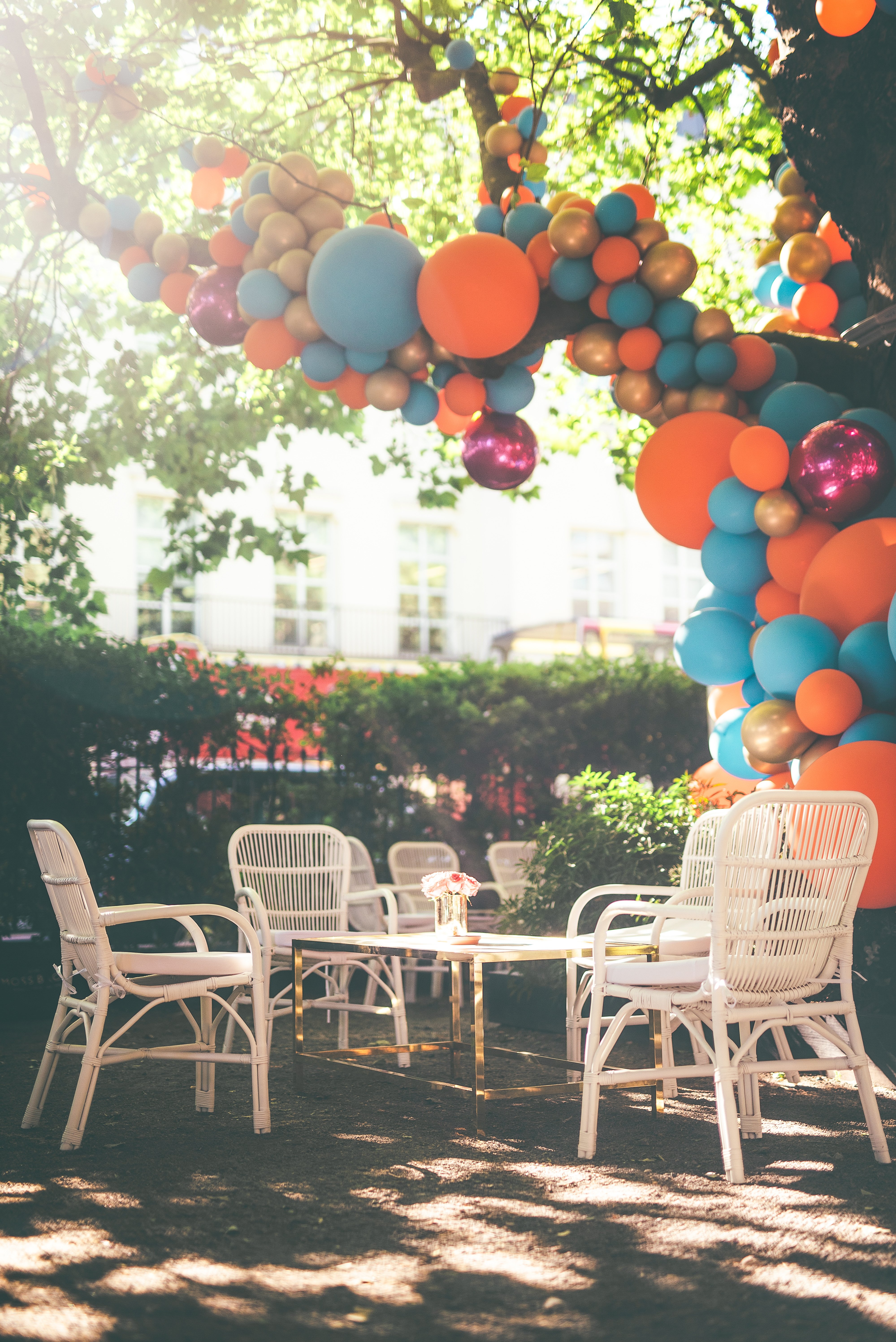 Making Magic
This install was not only a huge amount of fun, but it also really helped demonstrate how impactful balloons can be for any occasion. When stepping back we were imagining just how jaw dropping a background this would be in a grand manor house in the couples wedding colours. We'll never turn down doing an aisle or a ceiling, but if you're really looking to take your wedding (or event!) to the next level, then send us some pictures and let our minds run wild.