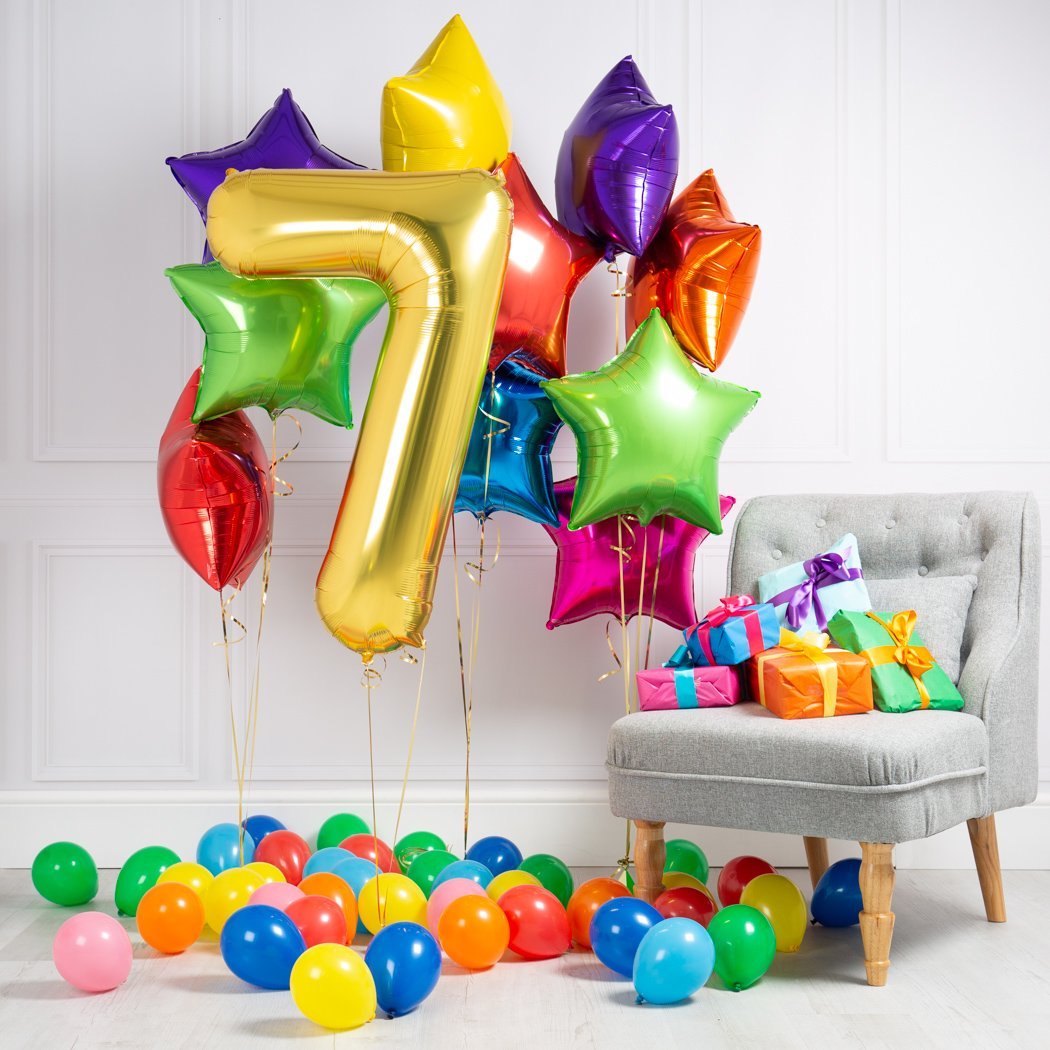 One thing you must know by now is that a balloon isn't just for a birthday. However, it's very difficult to have a good birthday without a good balloon – and we know a few things about good balloons! We've never been one for cheesy packages or generic options, so these Birthday Morning Packages have been in the pipeline for the past 12 months. You can't knock our dedication to a good celebration!
Rainbow Bright
The original in the series, our Rainbow Bright package is beautifully colourful. Including inflated rainbow themed Happy Birthday Balloon Letters this package is an easy way to make a huge difference to any lounge, kitchen or party venue.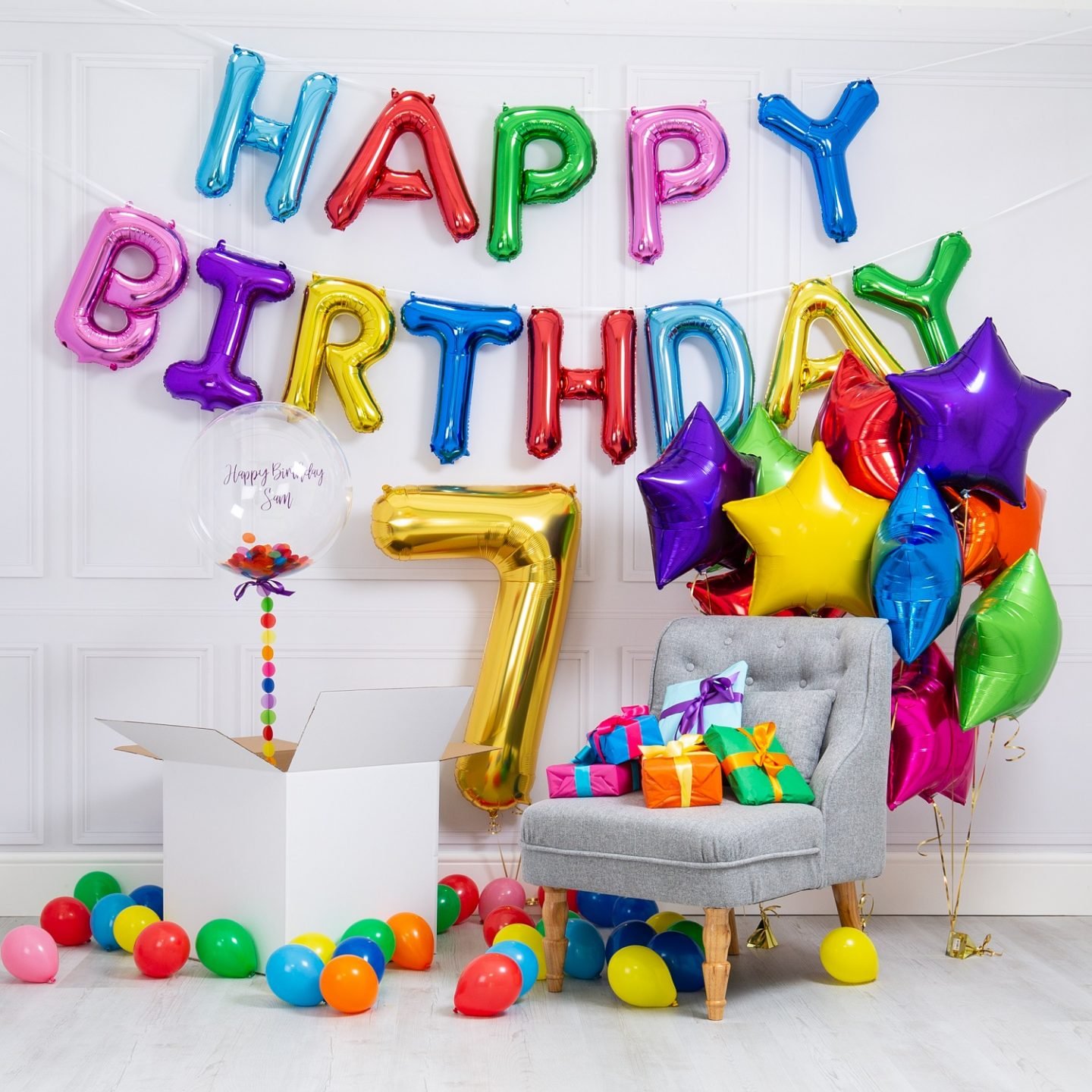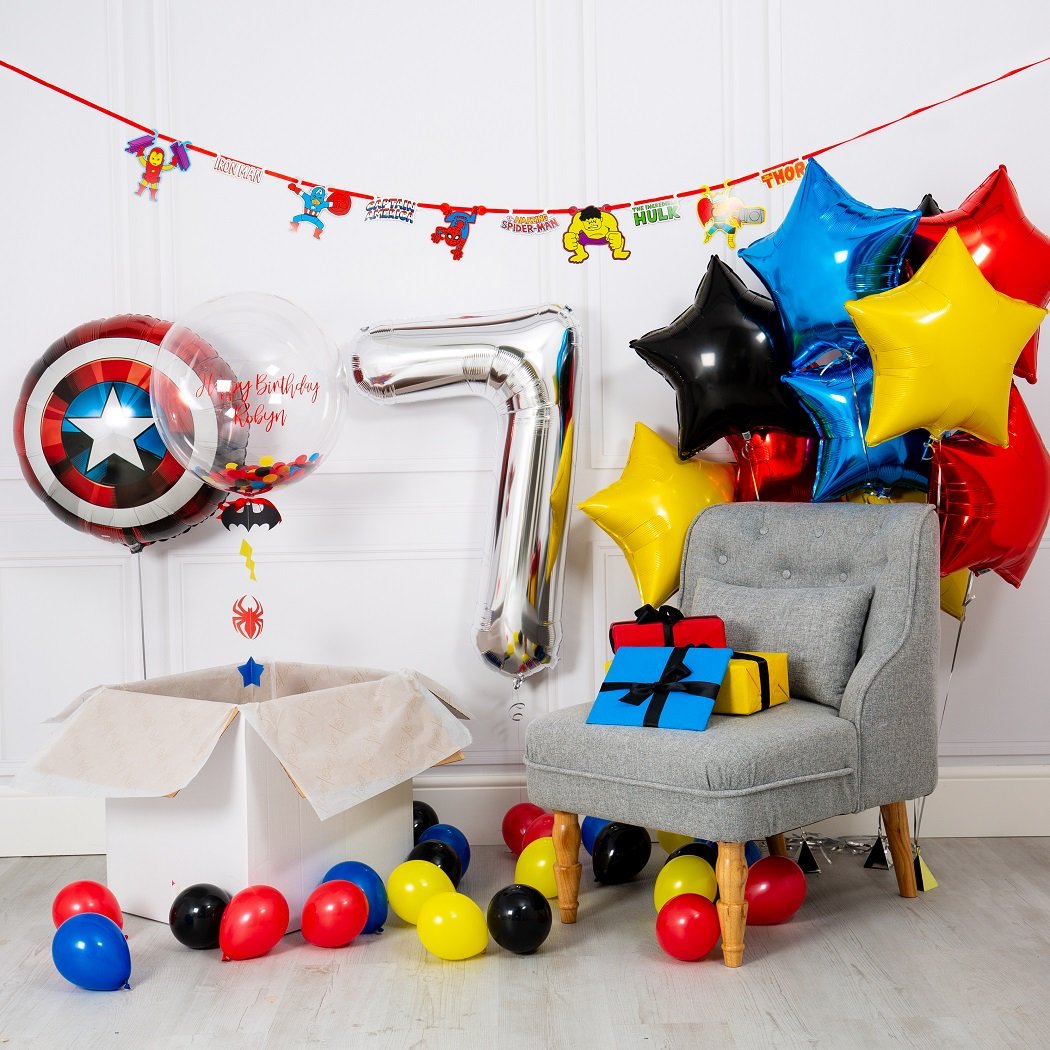 For Every Super Duper Hero
Whether a tiny hero, a medium-sized hero, or a ginormous hero, every hero deserves a special birthday, which is exactly what this package offers! One of the most awesome combinations of colours, we even love the 10 Inflated Superhero Foil Stars on their own!
Everyone Believes In Birthday Unicorns!
Or at least they should do when she's the one whose delivered this incredible package straight to your door. Thankfully unicorns are brilliant at inflating balloons, so everything arrives ready to go! Make sure to add the Personalised Unicorn Bubble Balloon for that added special touch.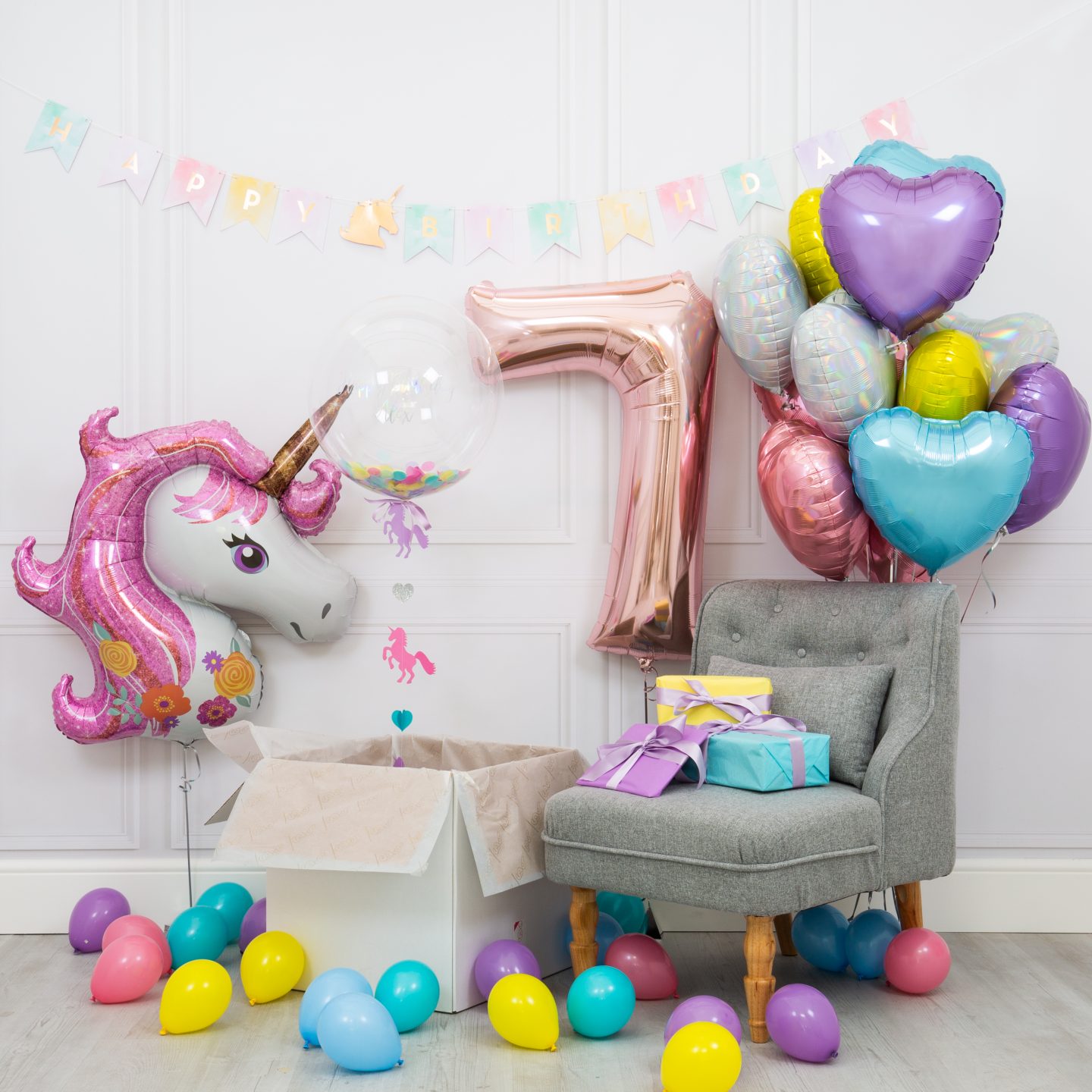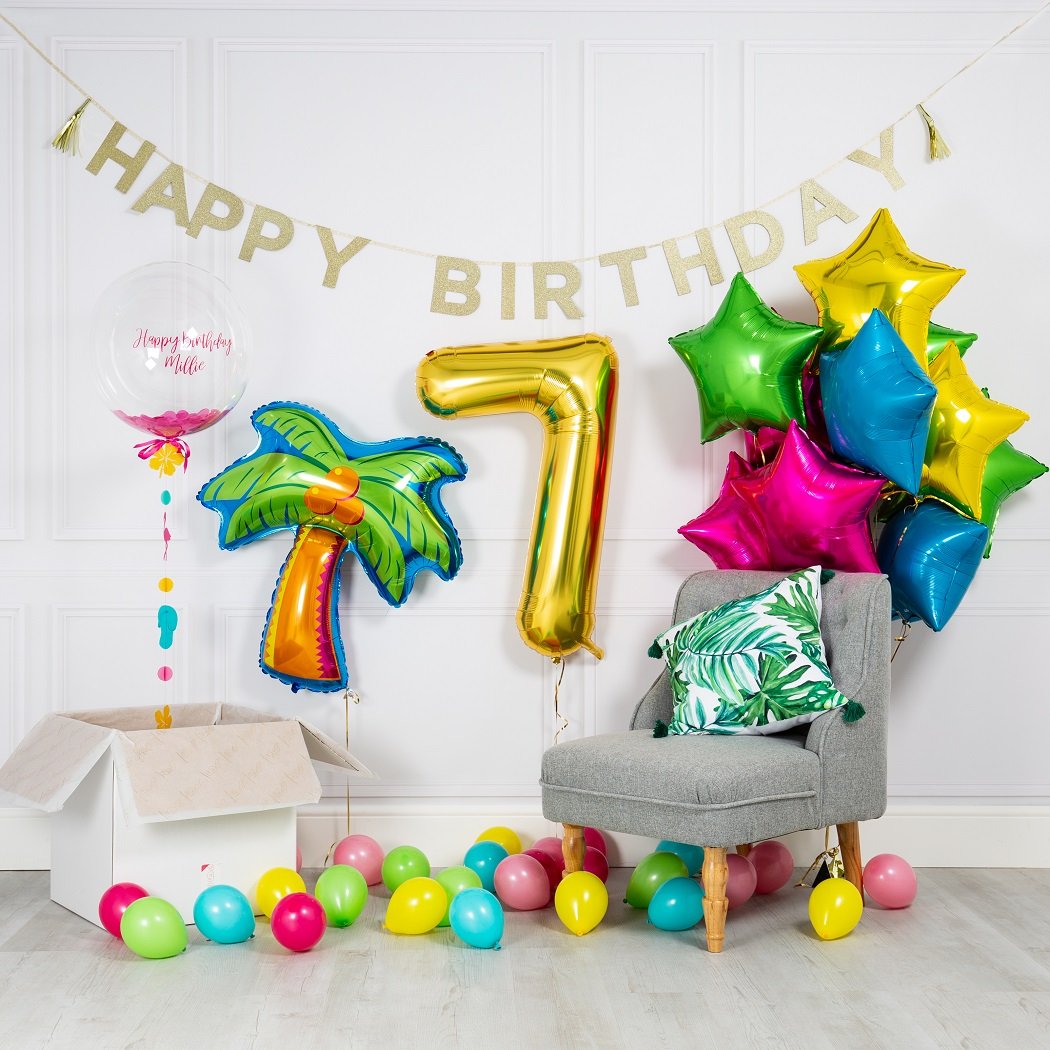 A Tropical Fiesta
Have a globe trotting glamazon about to celebrate their birthday? Then use our perfectly bright Tropical Birthday Morning collection to brighten up any month. It'll be 25 degrees in that home of yours before you know it!
Hey Minnie! Hey Mickey!
You may not be hoping on a plane to Disneyland, but we've made it super easy to bring Disneyland to you! Use our Minnie and Mickey banners, foil shapes and array of themed balloons to make the celebration extra special.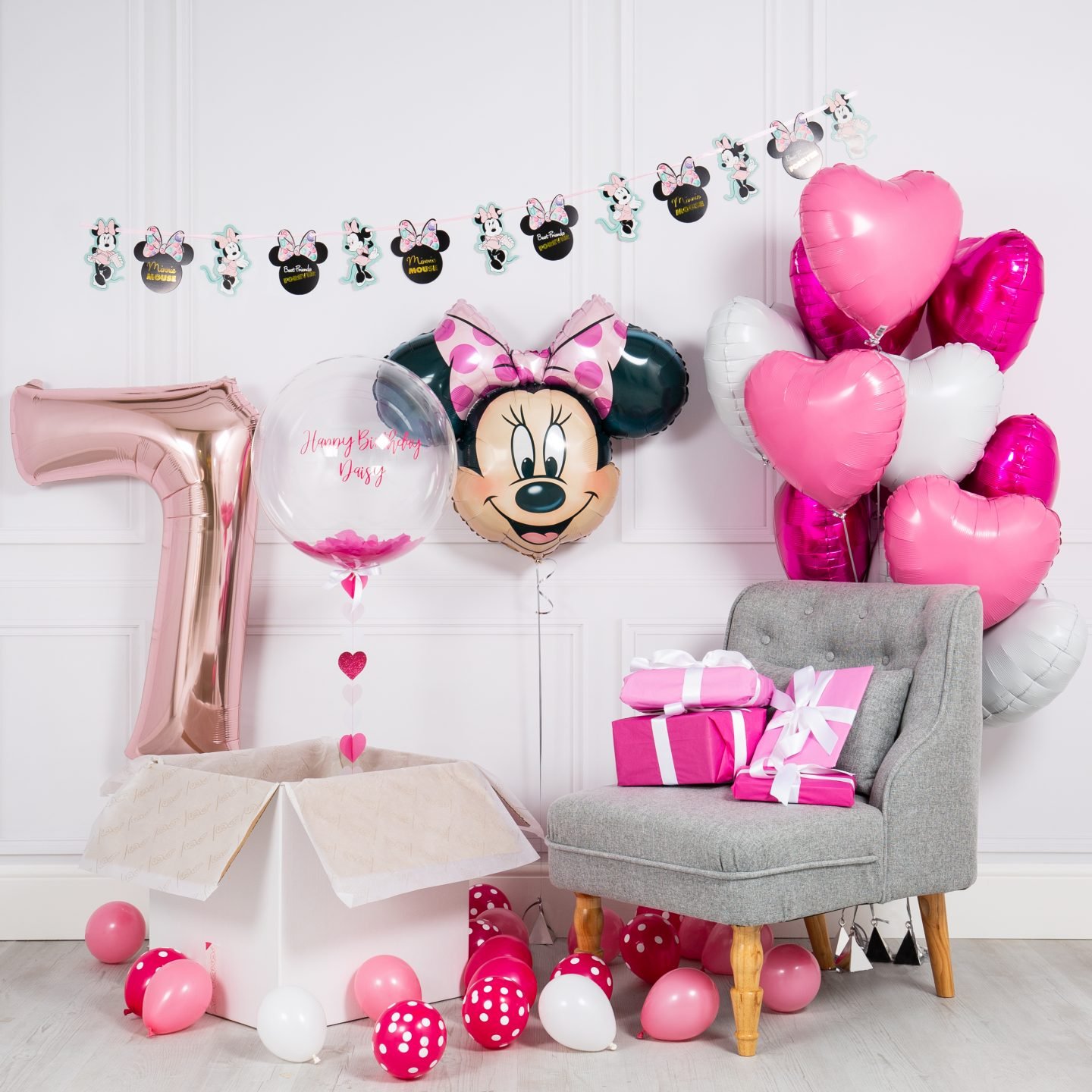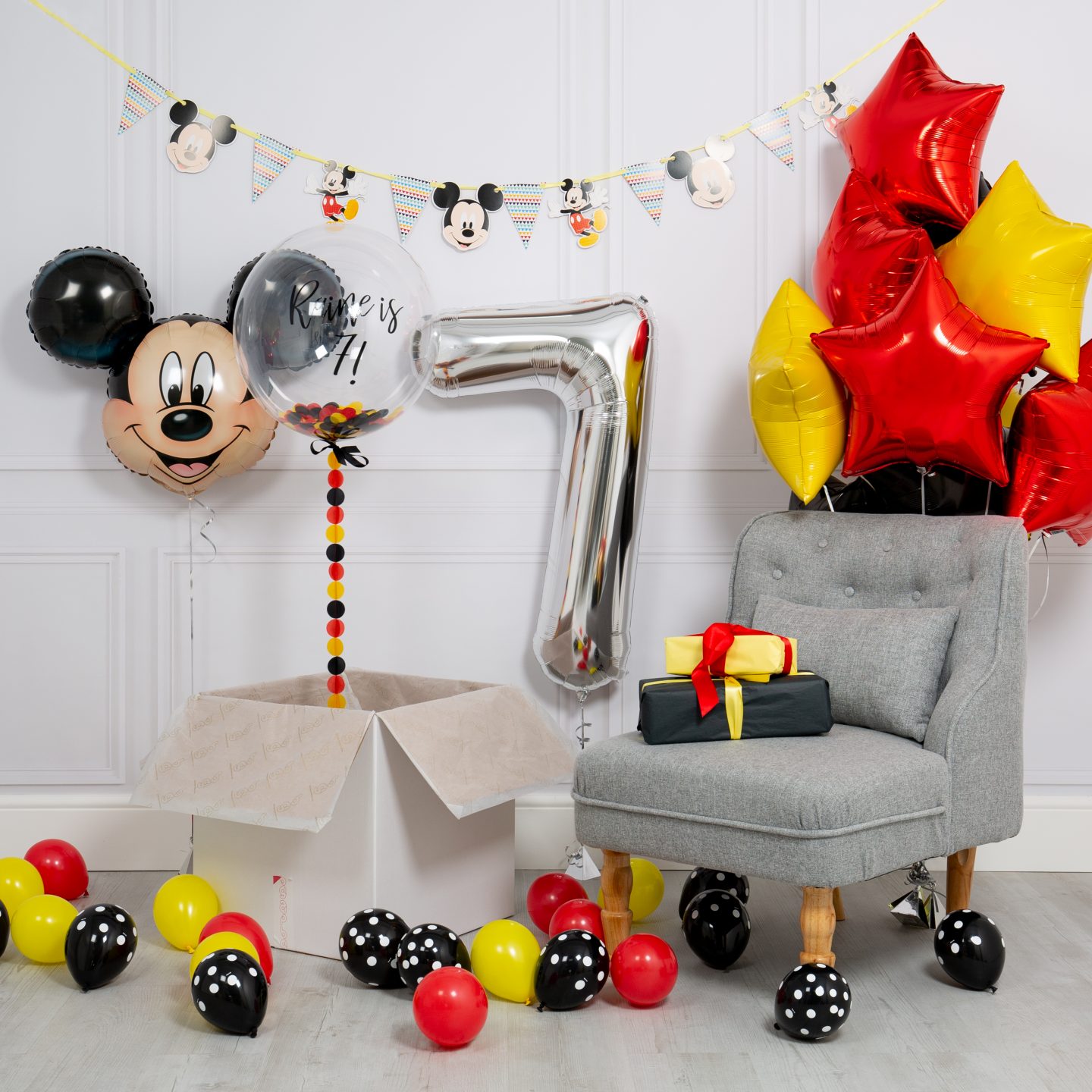 Princess For A Day
Or a week, or a month if you're going by how long our balloons last! The iridescent hearts and rose gold foil number make this package one of the sweetest, not to mention the beautifully soft feather filled bubble. Totally perfect for every Princess no matter their age (because Princesses never really age anyway…)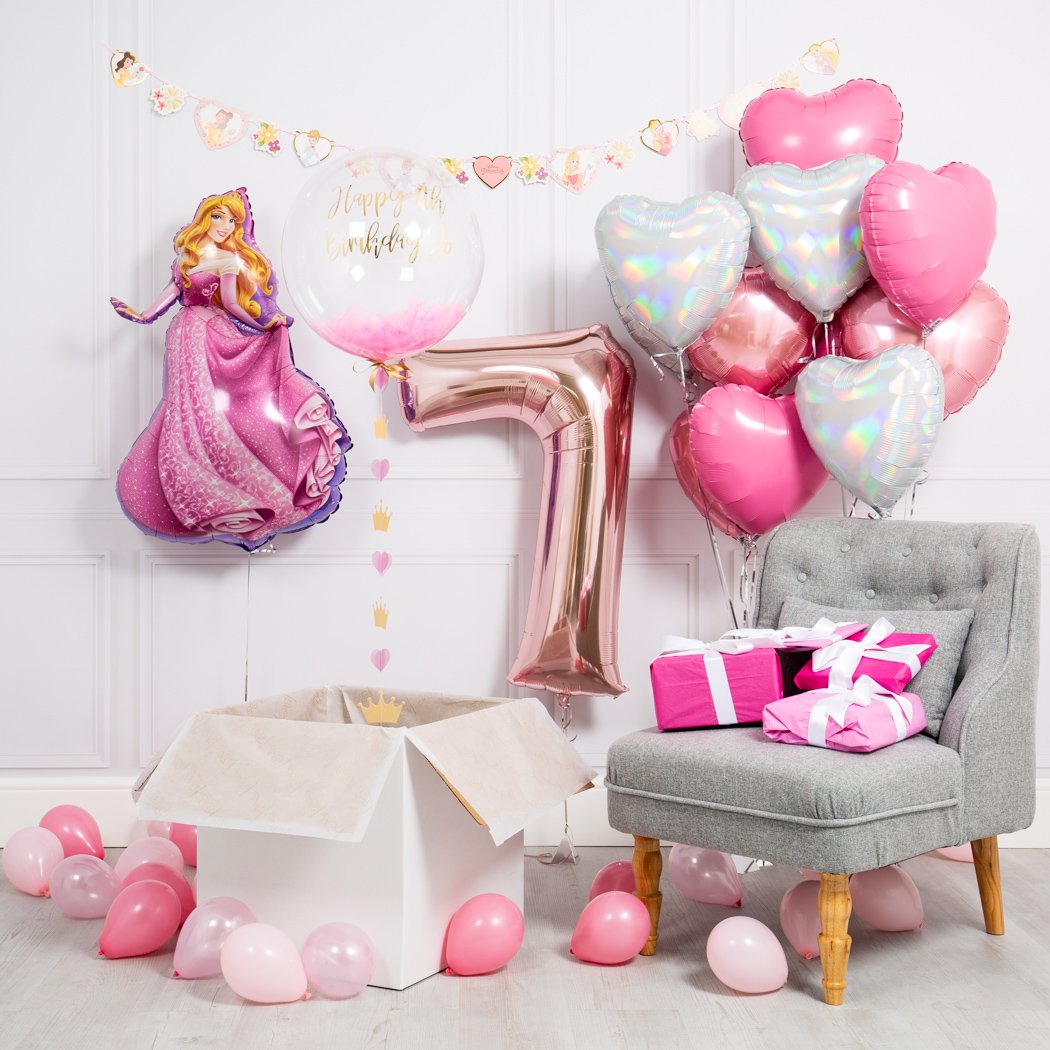 May The Brilliant Birthday Be With You!
This may be one of the best banners from the entire collection – how awesome are those cartoons? A totally brilliant monochrome themed party collection fit for any Storm Trooper!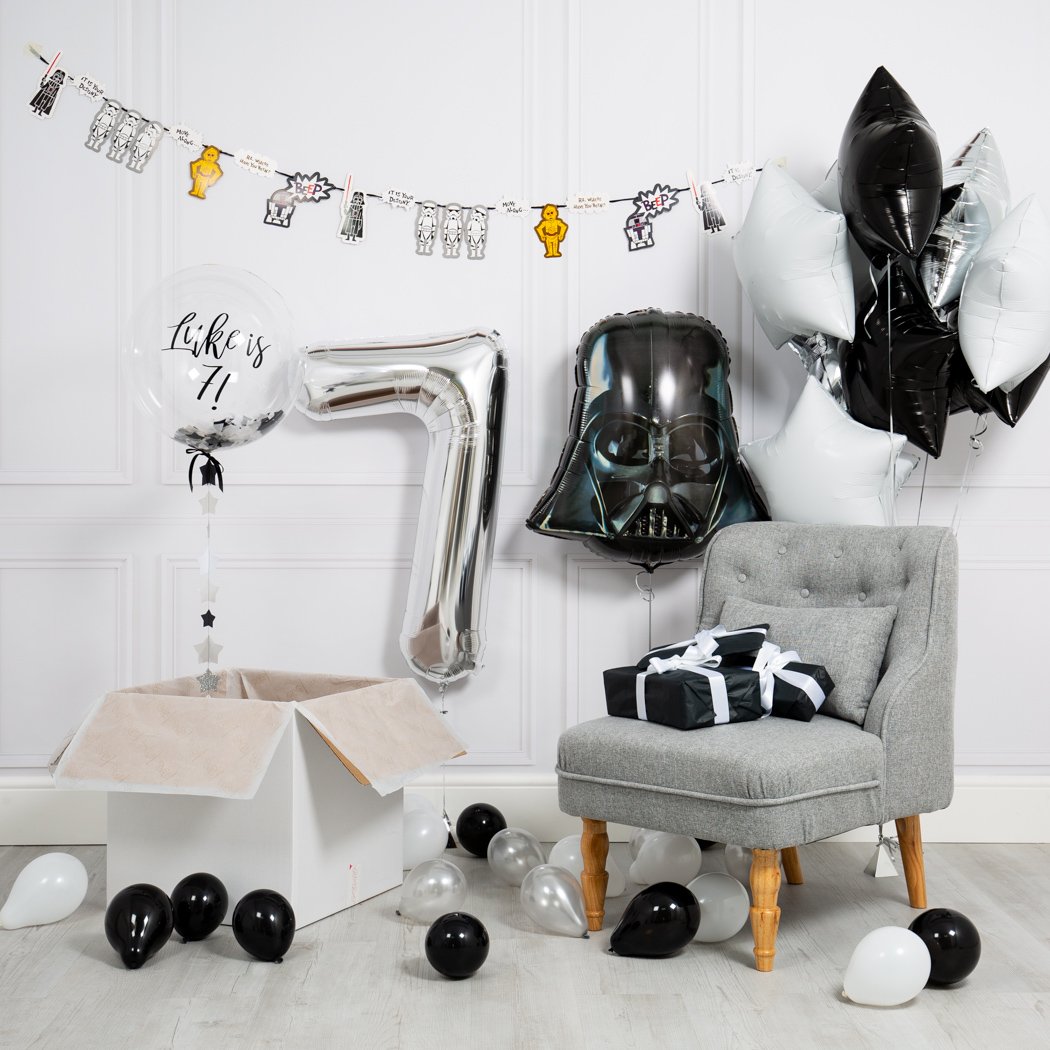 Baby's First Birthday!
It may be the most special one for another 17 years, so celebrate it in style! The collection makes for a perfect picture backdrop, which will be one you'll cherish forever. We love both the baby pink and baby blue hues – they melt perfectly together for an amazing package.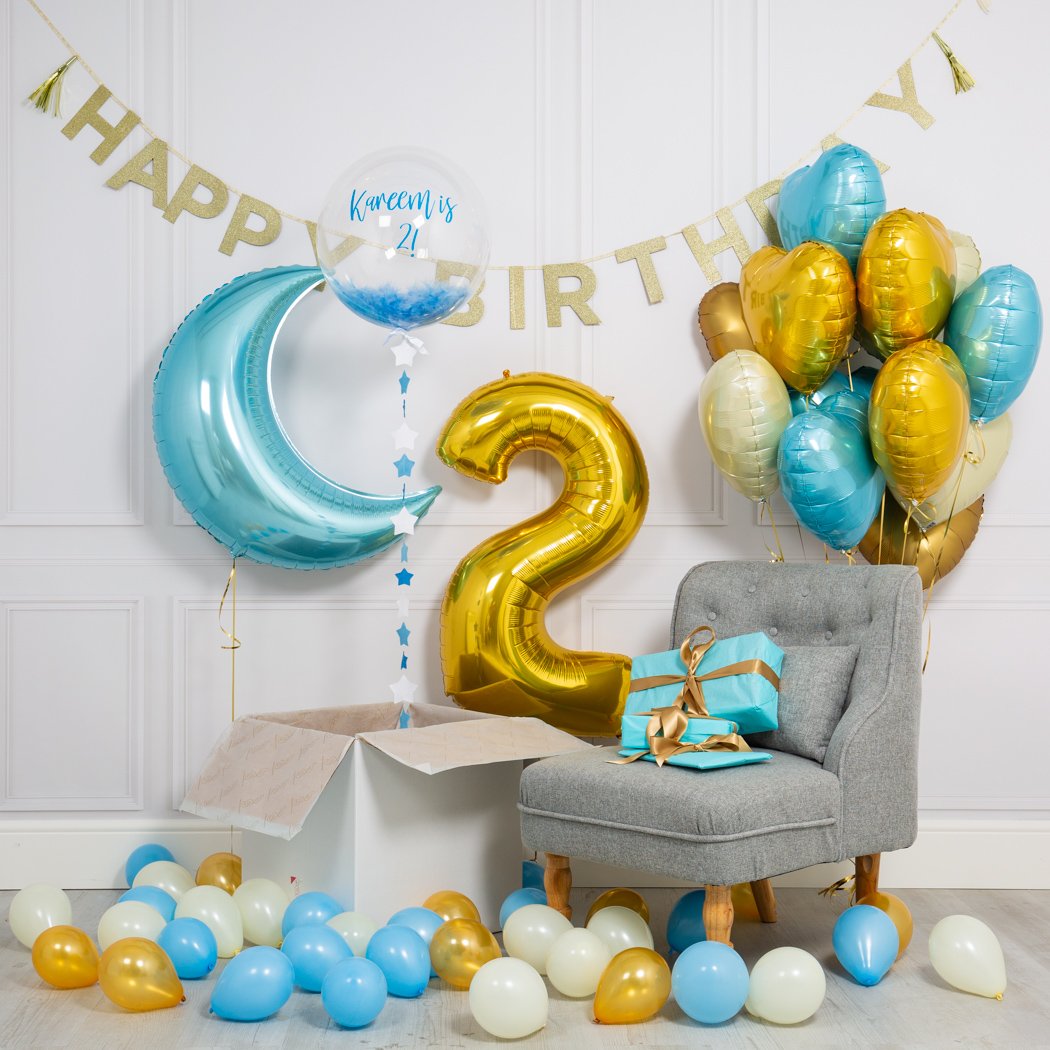 The Oh No! I'm Old… Birthday
No milestone is complete without a foil balloon – at least that's the case if you're going by Instagram standards! Our Glitz and Glam package comes with 2 numbers, for those ready to take the celebration through to the early hours! Use as a gorgeous birthday morning surprise and then double up when it comes time to party.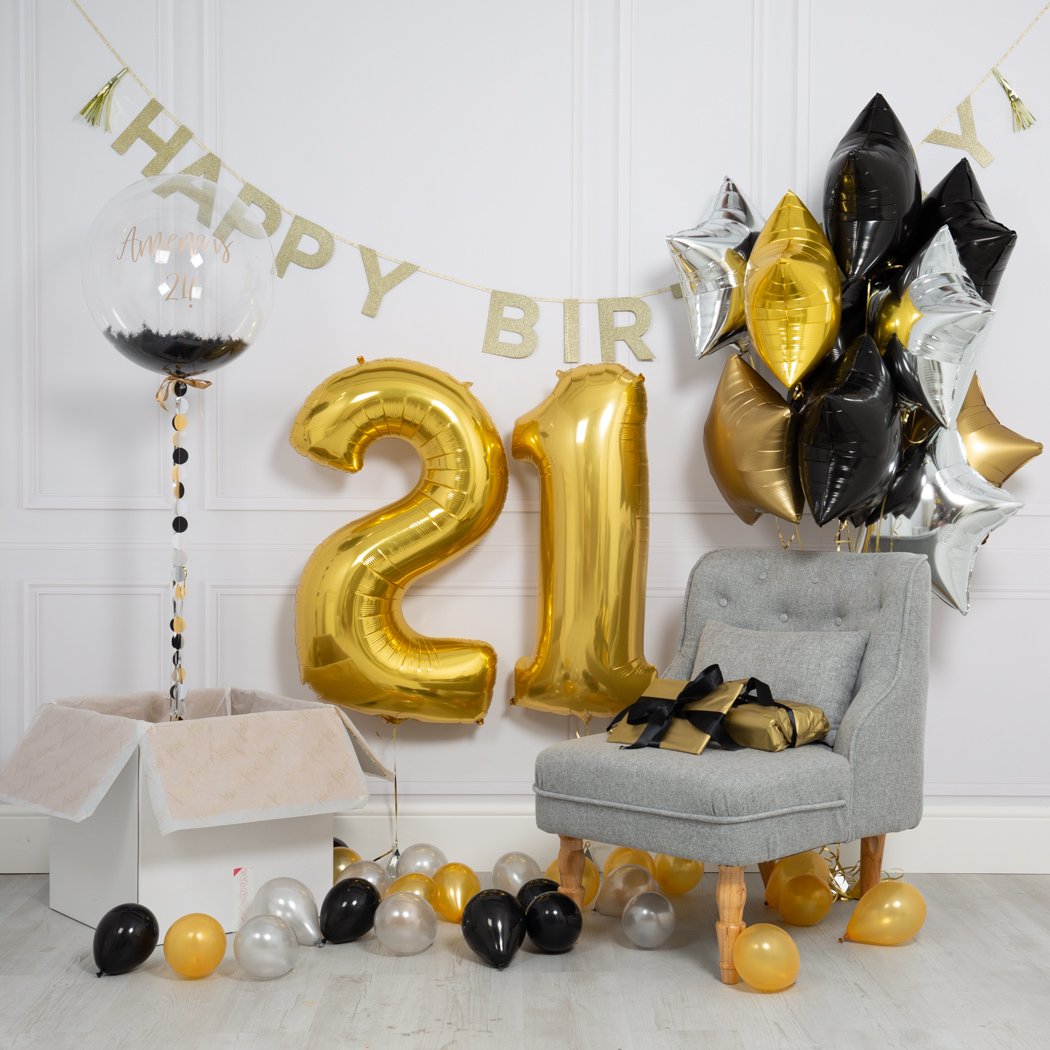 The Birthday Morning Packages
Our packages are growing by the day, so we can't wait to show you what else we have hidden up our sleeves! Have a particular package you'd like to see to make your life easier? Drop us an email.
[shopr_shopthepost collection="birthday-morning-package" title="Shop The Post"]