Pool Party Time!
We love a pool party and we love a pool display even more! Seriously, if you follow us on Instagram (if you don't, whattt!) then you'll know just how much we love jumping in a pool to make balloon magic. So when we got the call from Abbey Clancy to make something totally awesome for her sister's 21st, we jumped at the opportunity to have a bit of fun.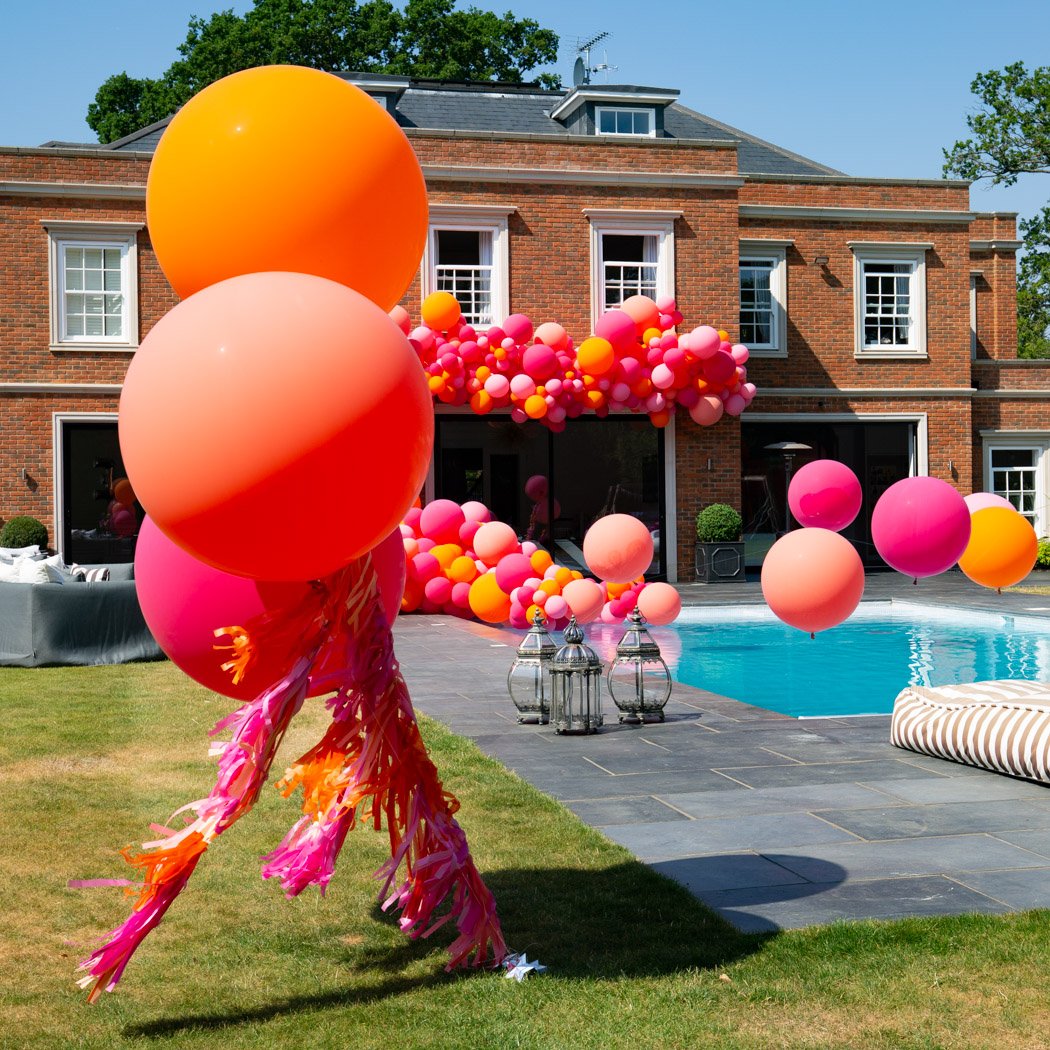 Flamingo Pink
We used our gorgeous Flamingo Pink colourway for added fabulousness and as you can see, the colours worked perfectly. From long tassel tails perched at the side of the pool and single giants floating mesmerisingly to the most epic garland spilling from the bedroom window down to patio, it was all gorgeous.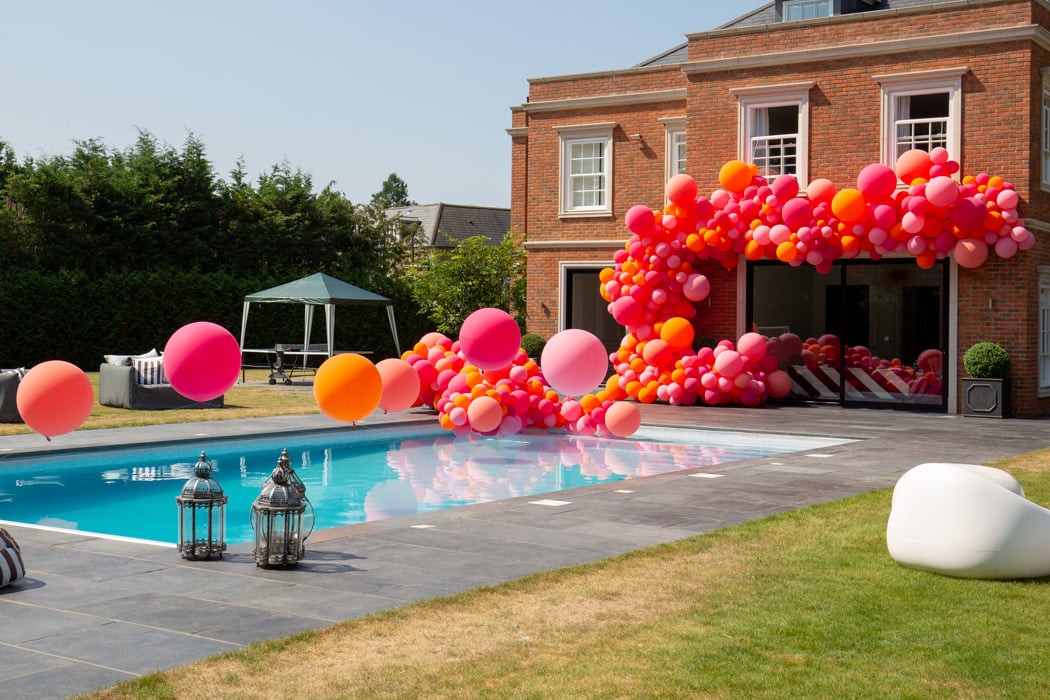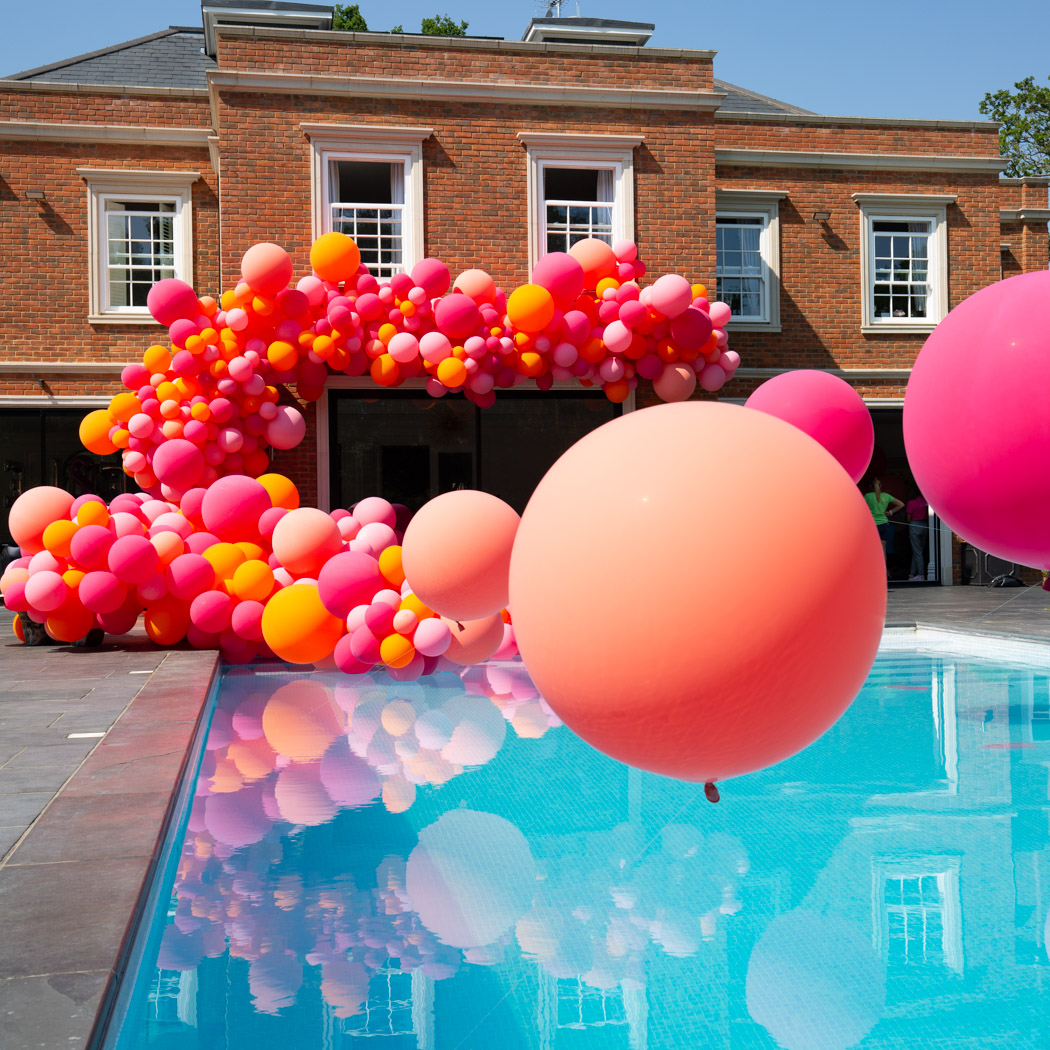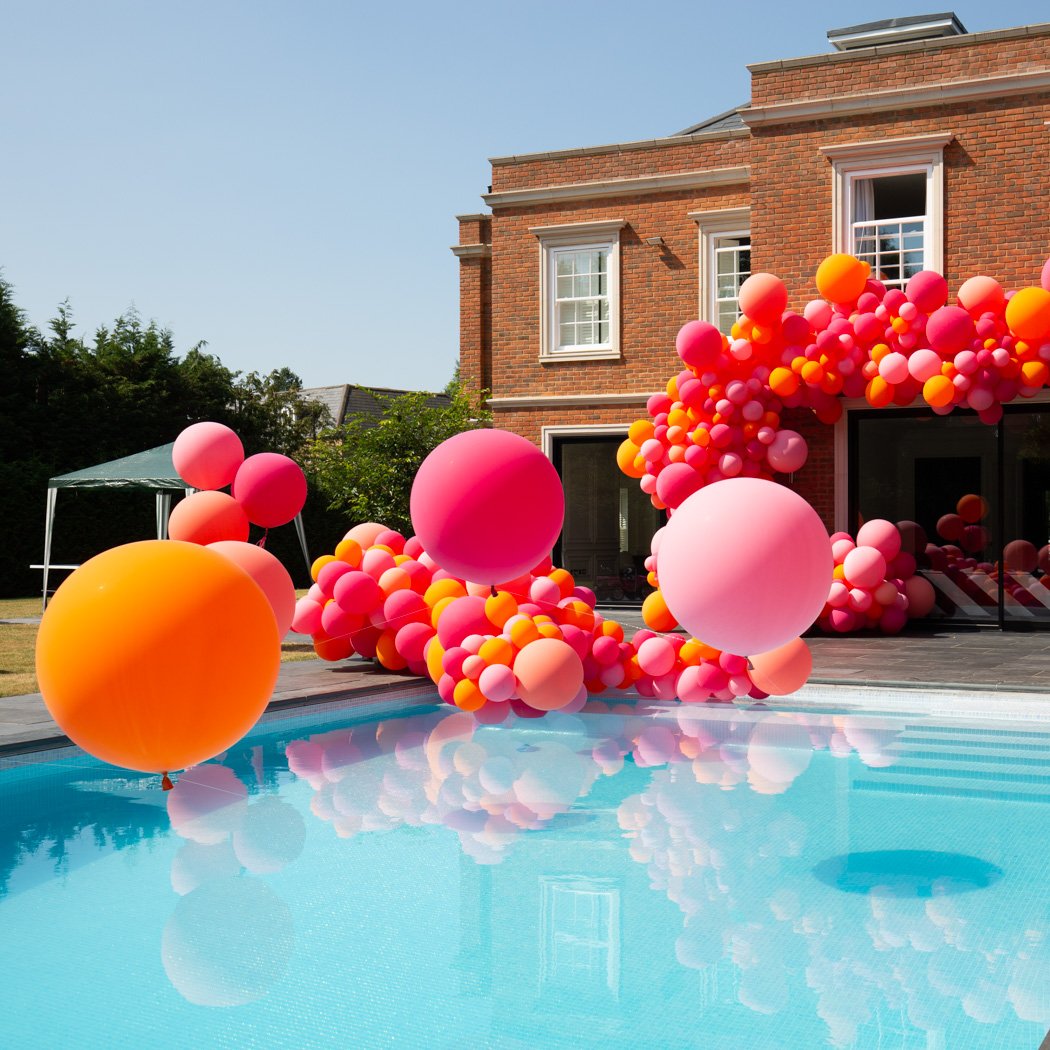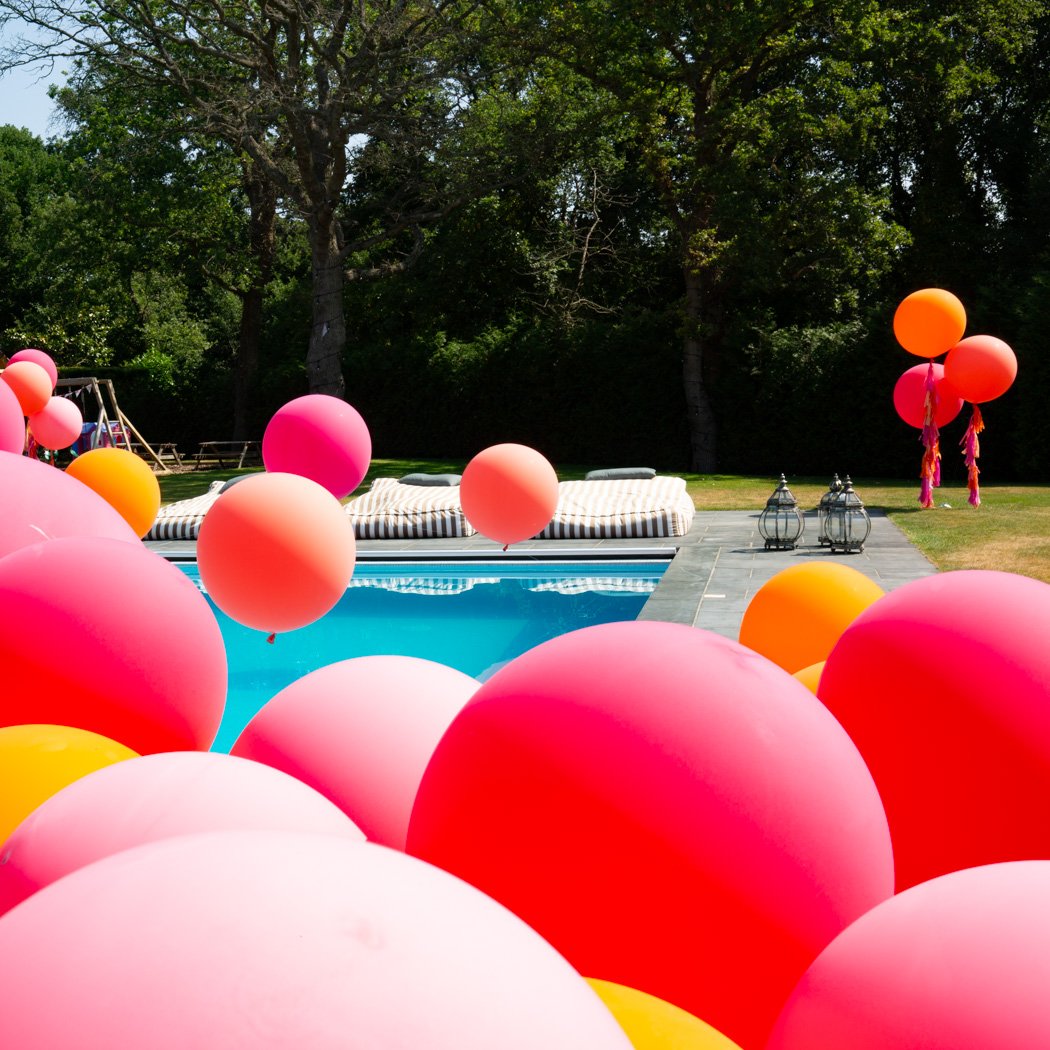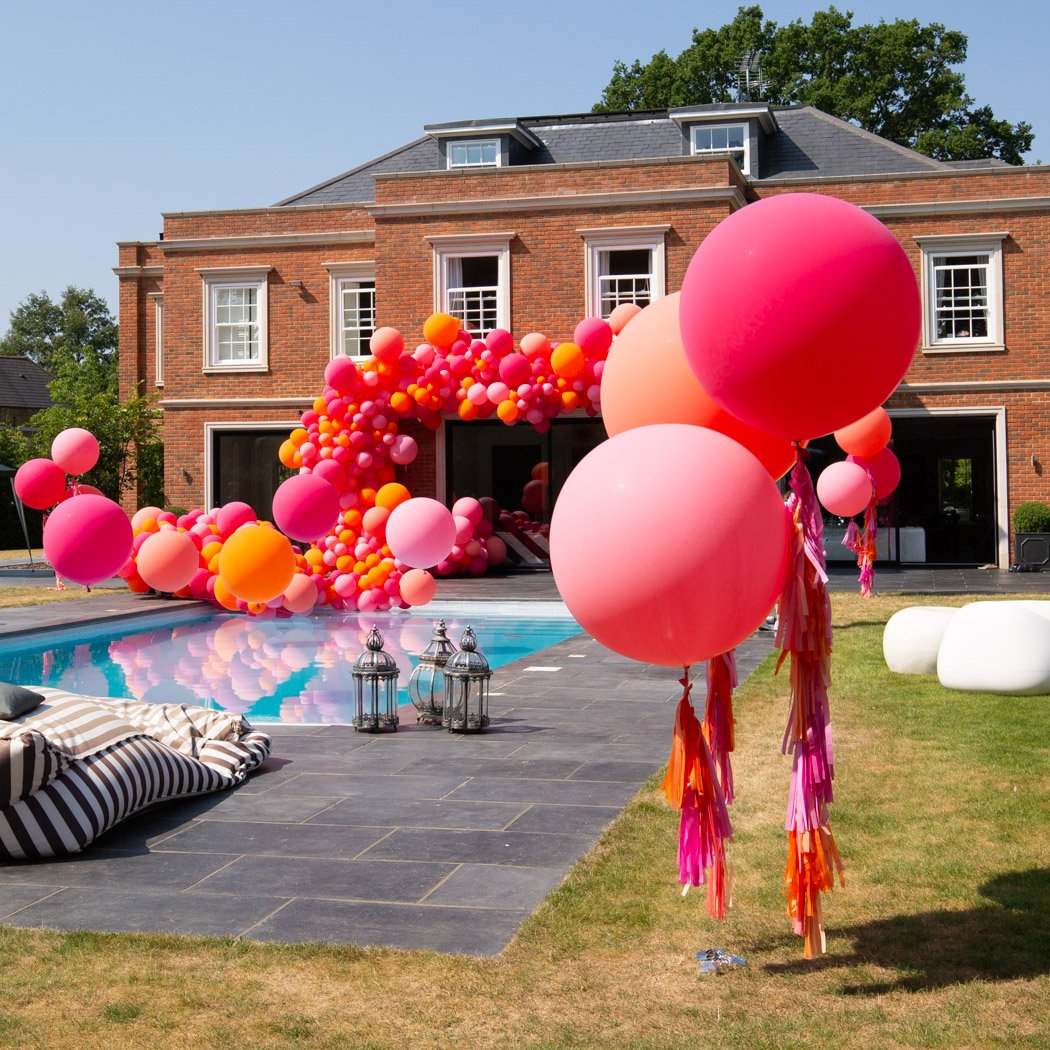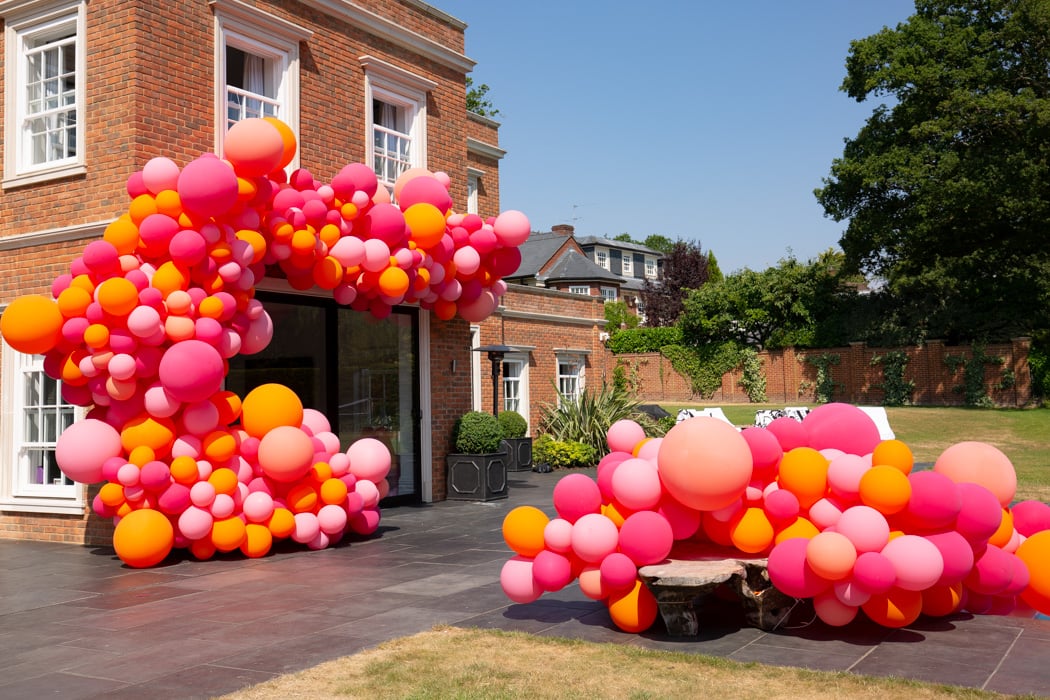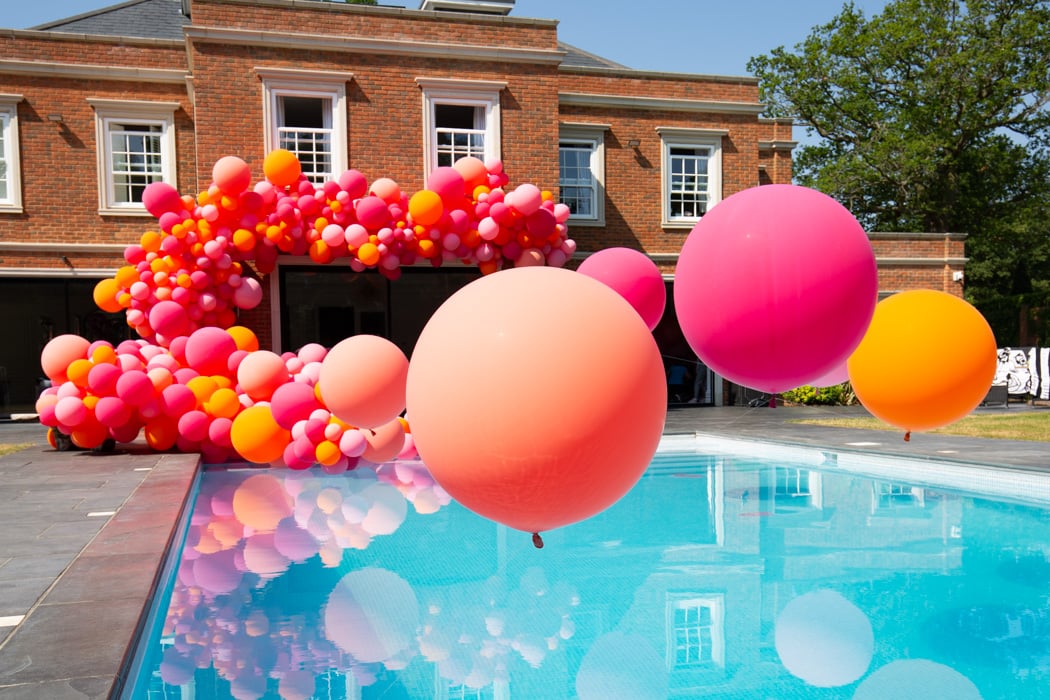 Bubblegum Wrap Up
Totally awesome and a lot of fun to make. Us Bubblegum girls are never afraid to get in a pool – especially when it's a 27 degree Sunday morning!
We used our Flamingo Pink colourway for the above installation. If you'd like to shop the range and attempt a DIY task, then you can shop the range here. Or if you're after the Bubblegum team to come and set-up for you, drop us an email here.