A Bubblegum Bubble Bath
The Bubblegum Girls were lucky enough to spend a day in the Stable Premium Suite at Coworth Park and boy was it gorgeous!
Coworth Park is a beautiful English Country retreat and the rooms are totally divine.
Enlisted to transform the bathroom into a balloon wonder, we set to work.
Our Peach Blossom colourway was the obvious choice and it worked so well in the setting of the room.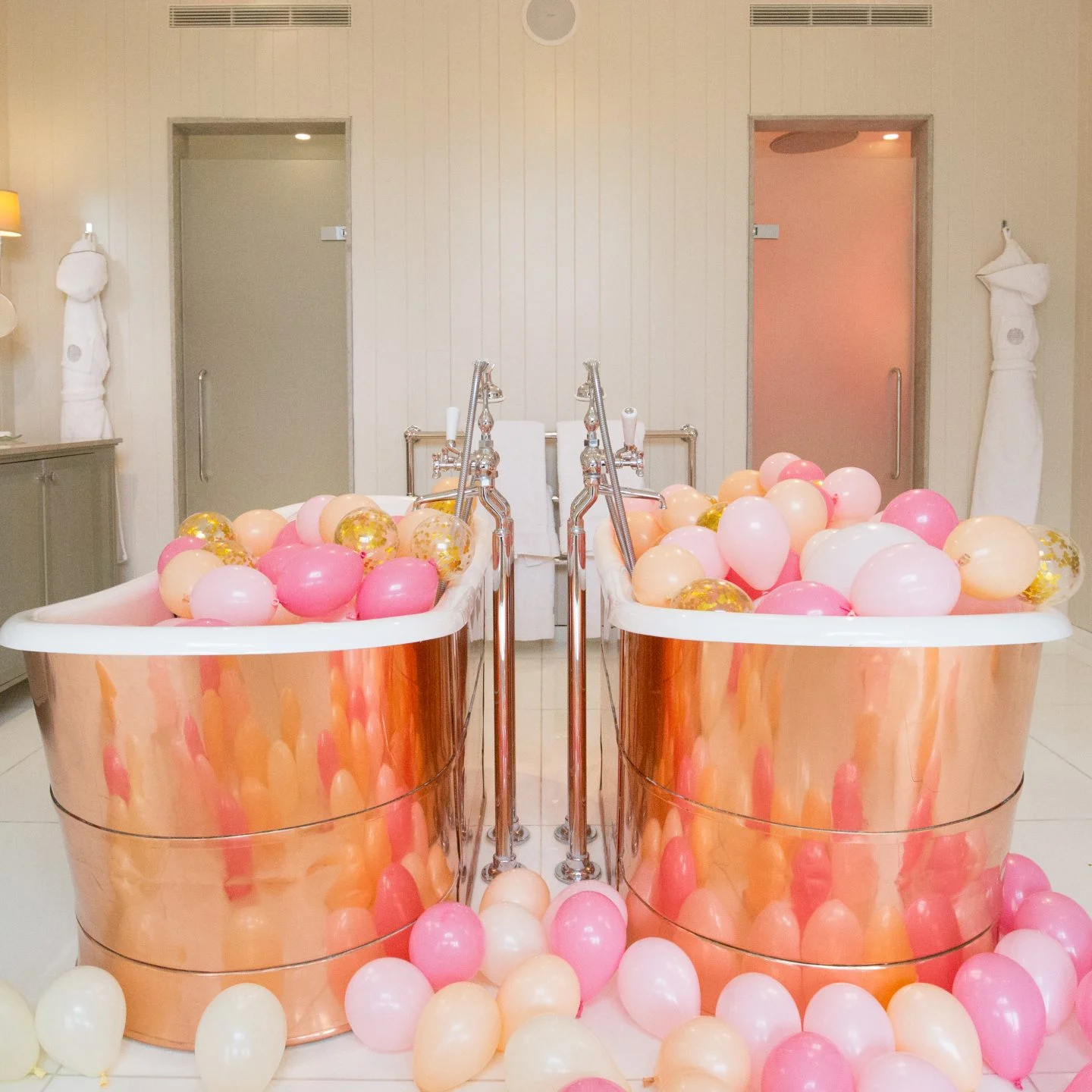 The Mini Balloons were scattered all over the floor and the Balloon Bunting draped perfectly over the side of the roll top.
How perfectly do the Peach tones go with those gorgeous copper baths?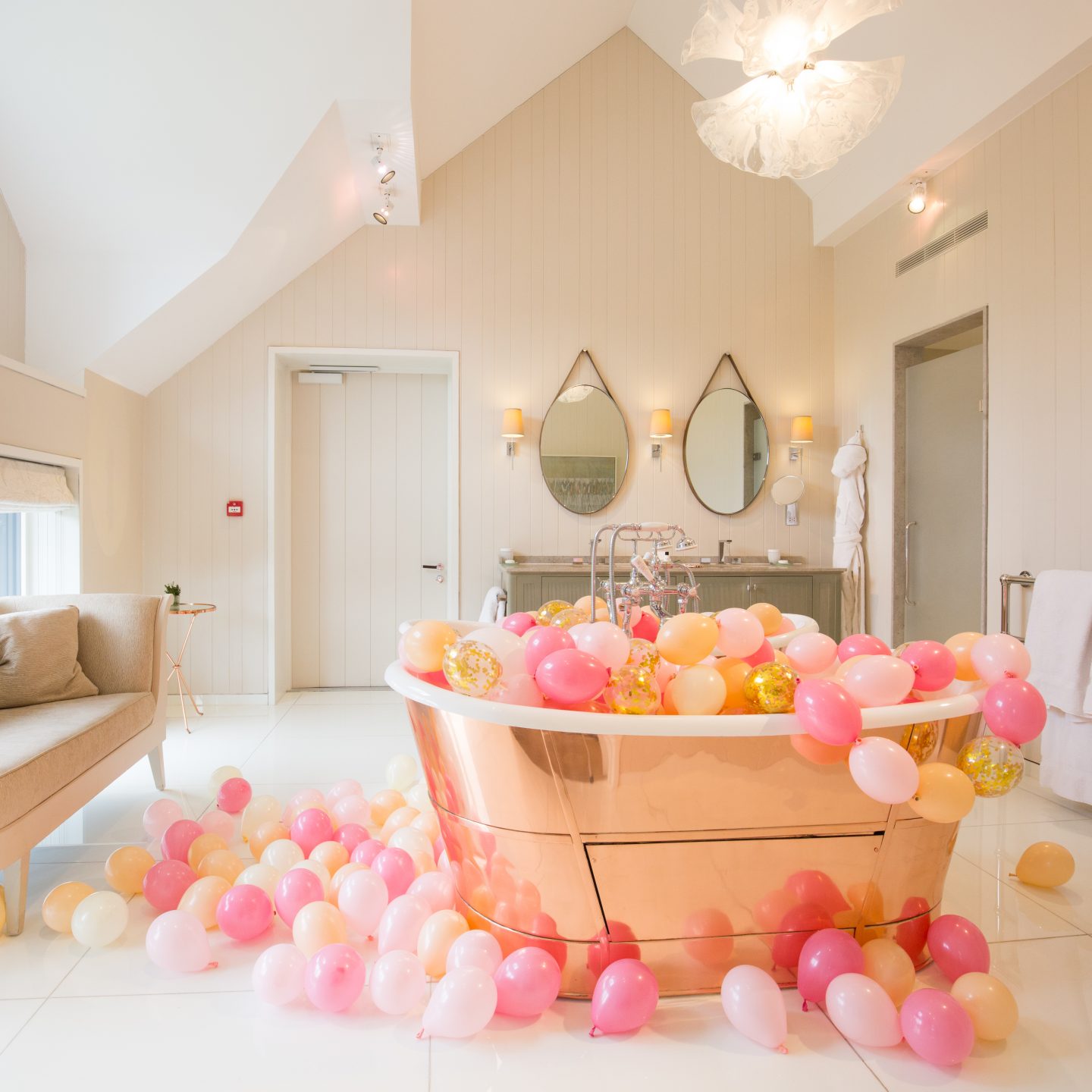 We couldn't help but line the wall with some perfectly simply Party Bunches for an added little something.
It only took 2 packs of our Party Bunches to create the look, so they really are a great party investment.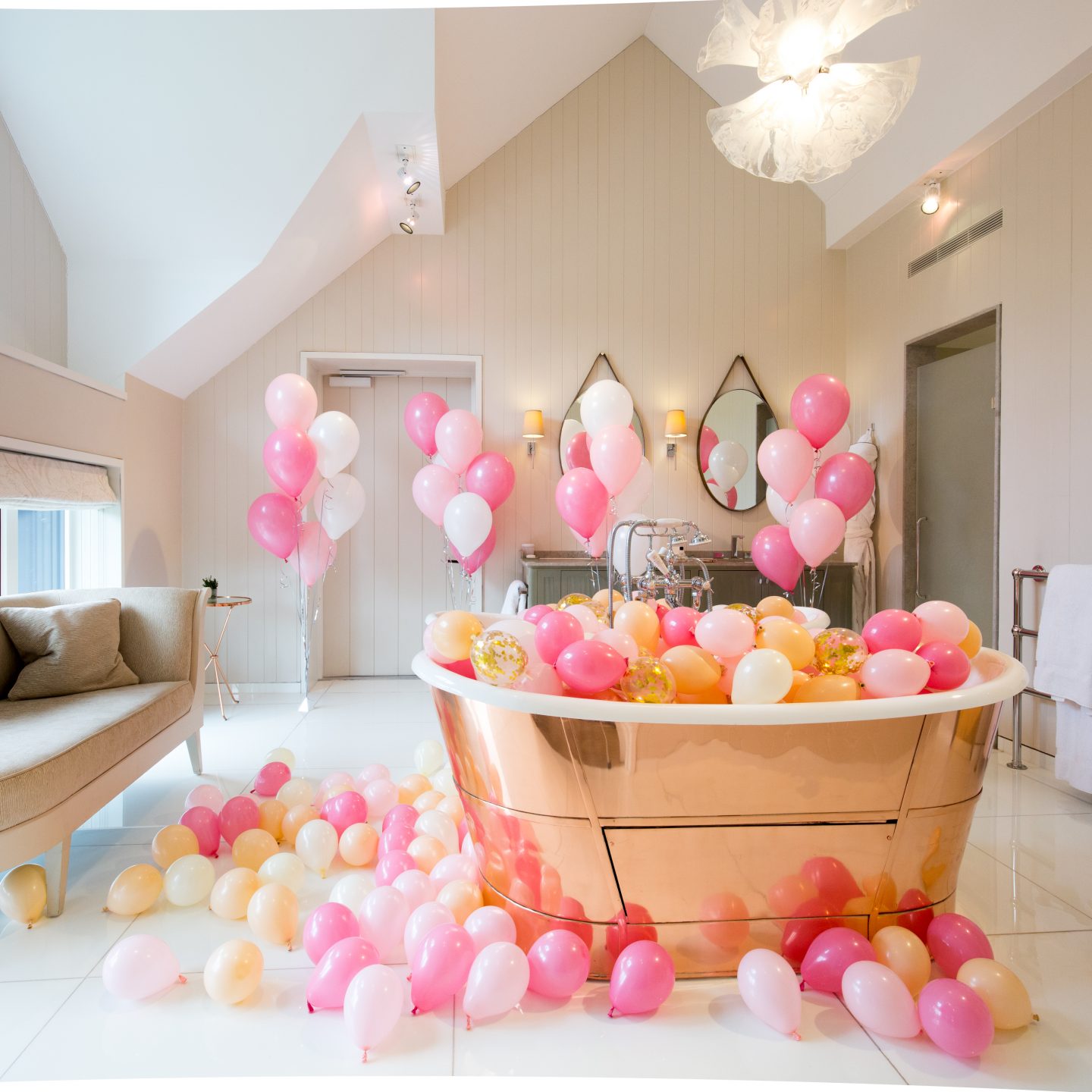 Spread them out across 2 weights or group them together for a larger bunch.
The Party Packs are available in multiple colourways, perfectly curated to fit with multiple themes.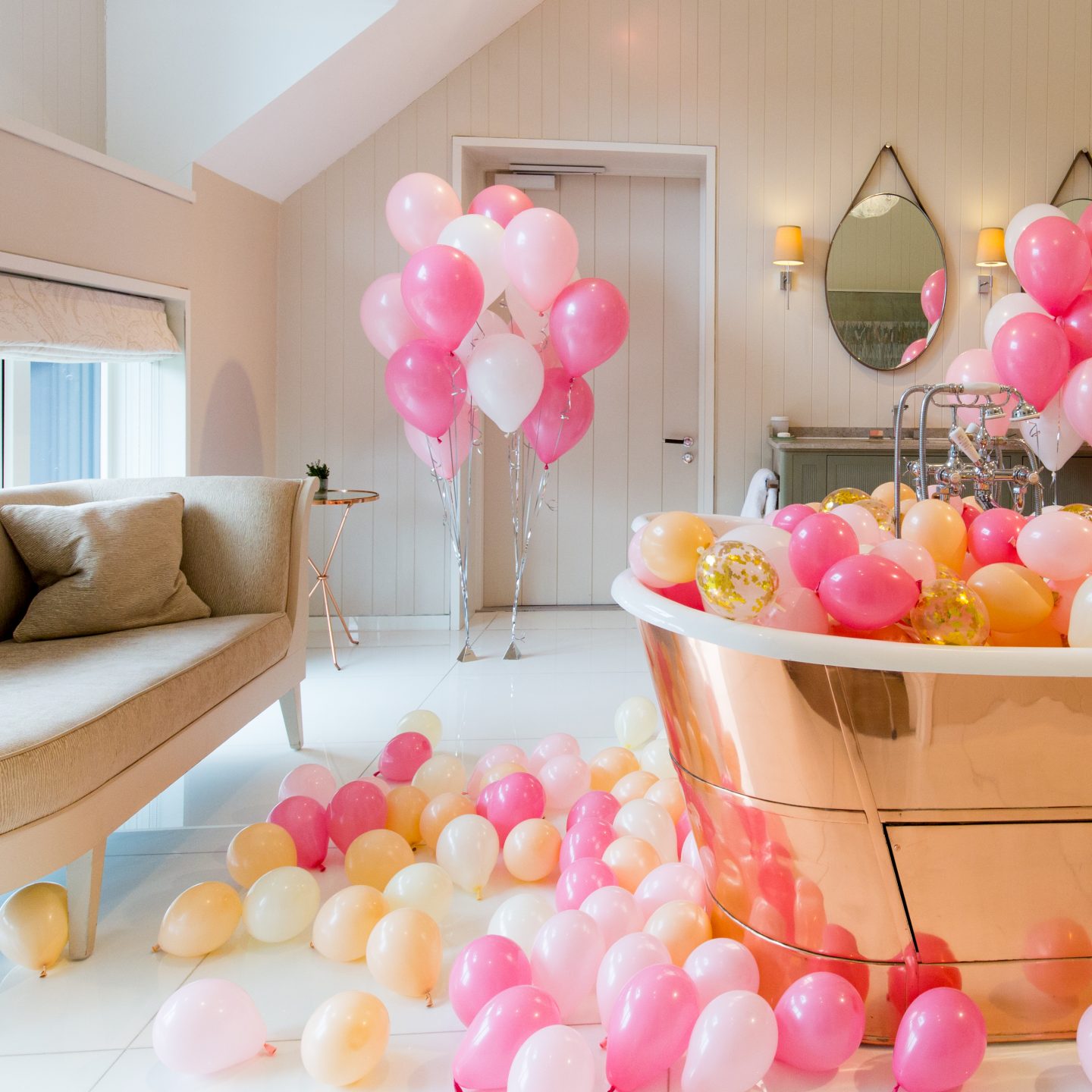 Although it took all of our might to not jump into the bath tubs, the result was totally worth it.
What's better than a Bubblegum Bubble Bath? A Bubblegum Bubble Bath at Coworth Park!
Work With Us
To book the Bubblegum Girls, drop us an email: [email protected]
To book a room at Coworth Park, give them a call: 01344 876600