It's In The Name!
Although we love a mega install and an out of this world brief, our bread and butter is the bubble.
We've been sending love and laughter since 2013 and to this day they're still just as magical.
Across a huge array of styles we now have over 80 options!
We took on the challenge to restyle and re-shoot each and everyone and now we love them even more than before.
HAPPY BIRTHDAY TO YOU!
Our most popular bubble!
A colourful wonder of 3D rainbow tails, personalisation and birthday love.
Keep it simple with a Happy Birthday, or go for something more cheeky.
A fun way to make a fuss for someone's special day.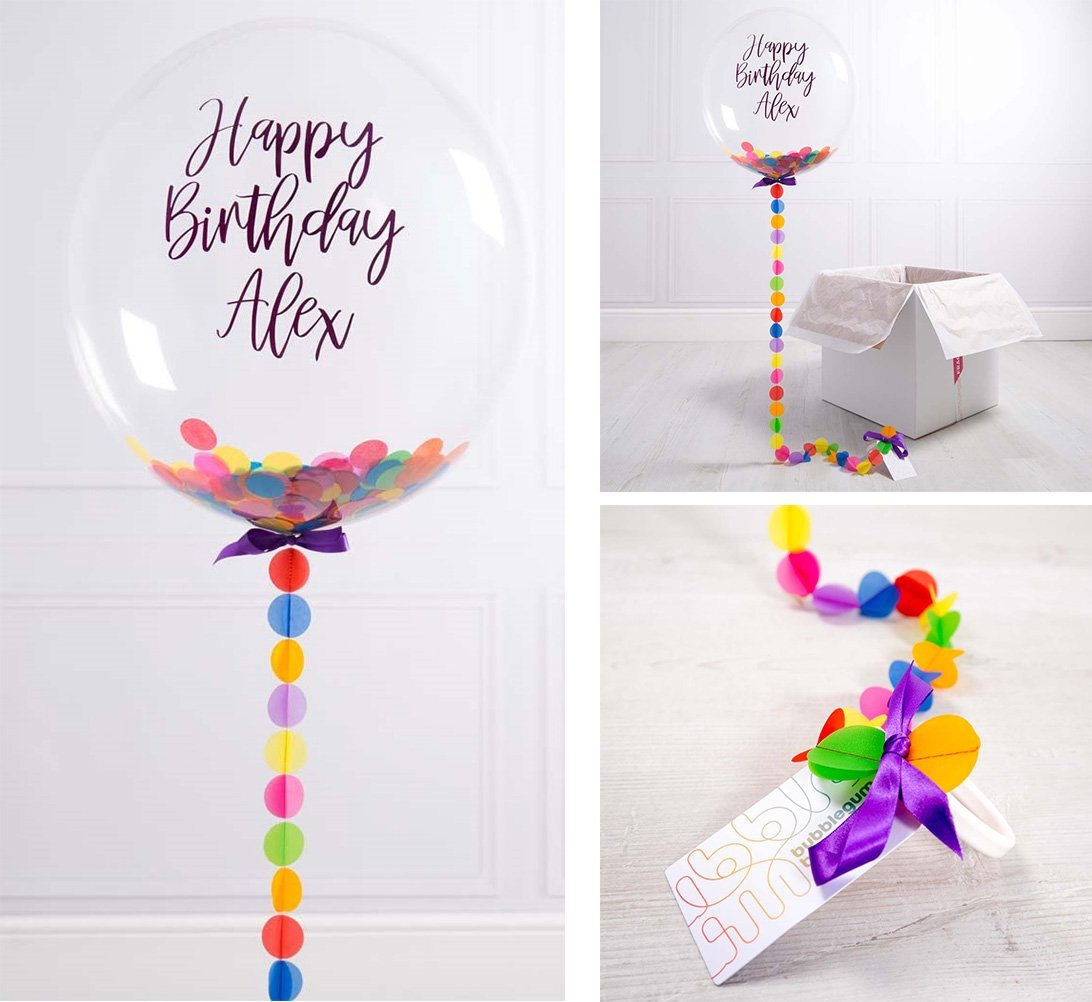 WILL YOU BE MY BRIDESMAID?
How could they ever say no?
A gorgeous way to make the first impression for what will be the wedding of the year!
Invite your girlfriends round and let them open the boxes together, or have them sent to their homes.
Our Bridesmaid bubble is especially useful if your best friends are dotted around the country.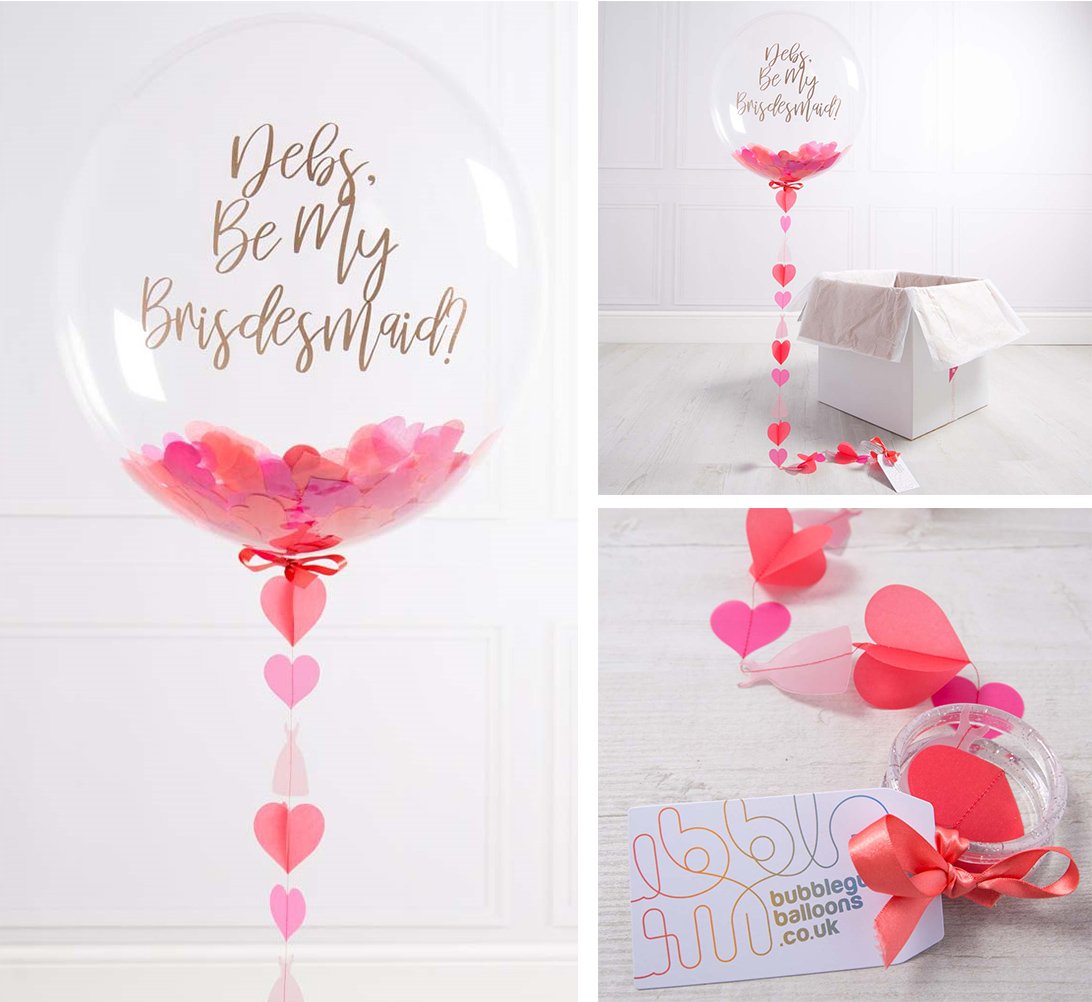 YOU'RE MY SUPERHERO
Can't pick one superhero?
Then our Superhero bubble is a perfect combination of the favourites.
A mix of the classic Superhero symbols, it's a fun way to wish your little (or large!) hero a happy birthday.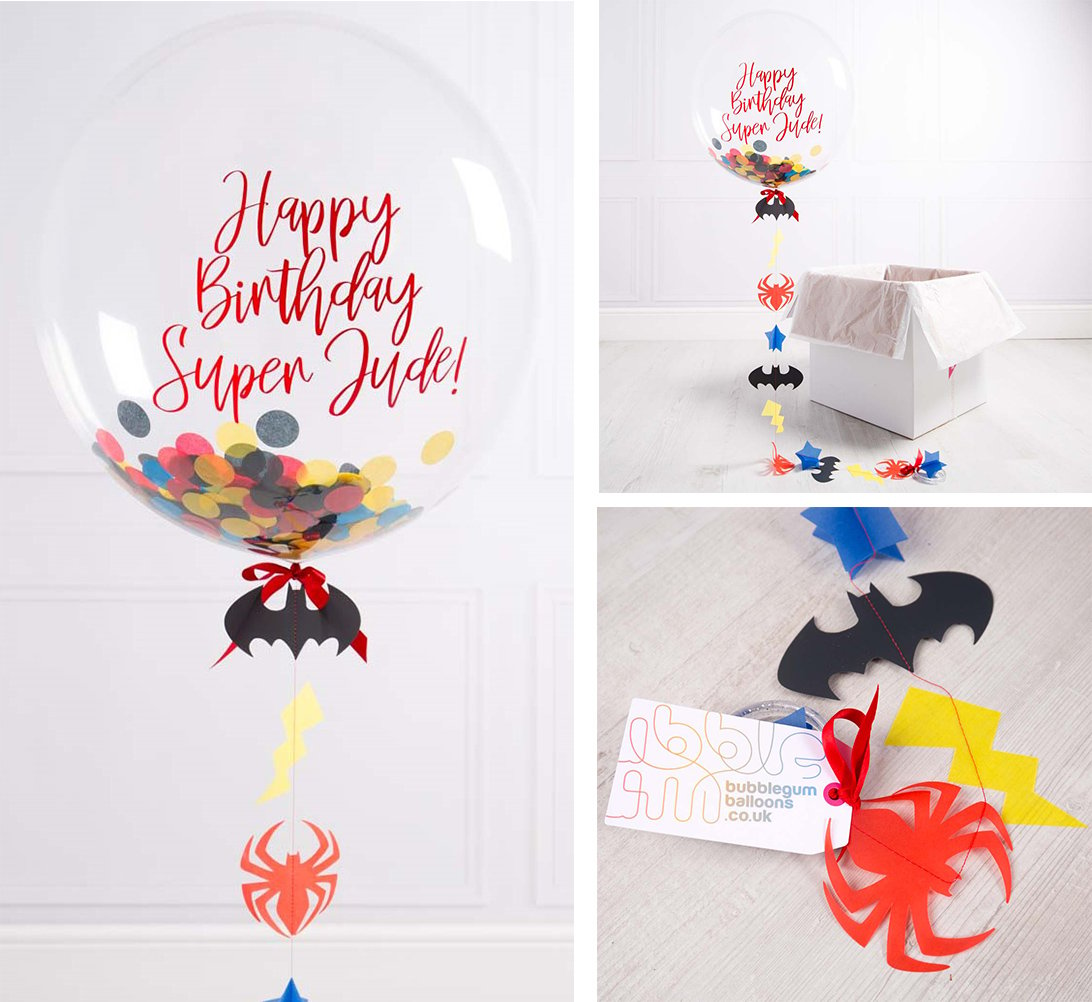 THE BIG EIGHTEEN!
The big 18 has finally arrived and you need something special to mark the occasion!
Go for our fluro pink feathers or our blue confetti bubble to celebrate the moment.
Sitting on a pink, gold and turquoise tail, we've added strands of gold plume to make it even more gorgeous.
As the bubbles last for weeks, it's a perfect way to celebrate the day and decorate the inevitable party!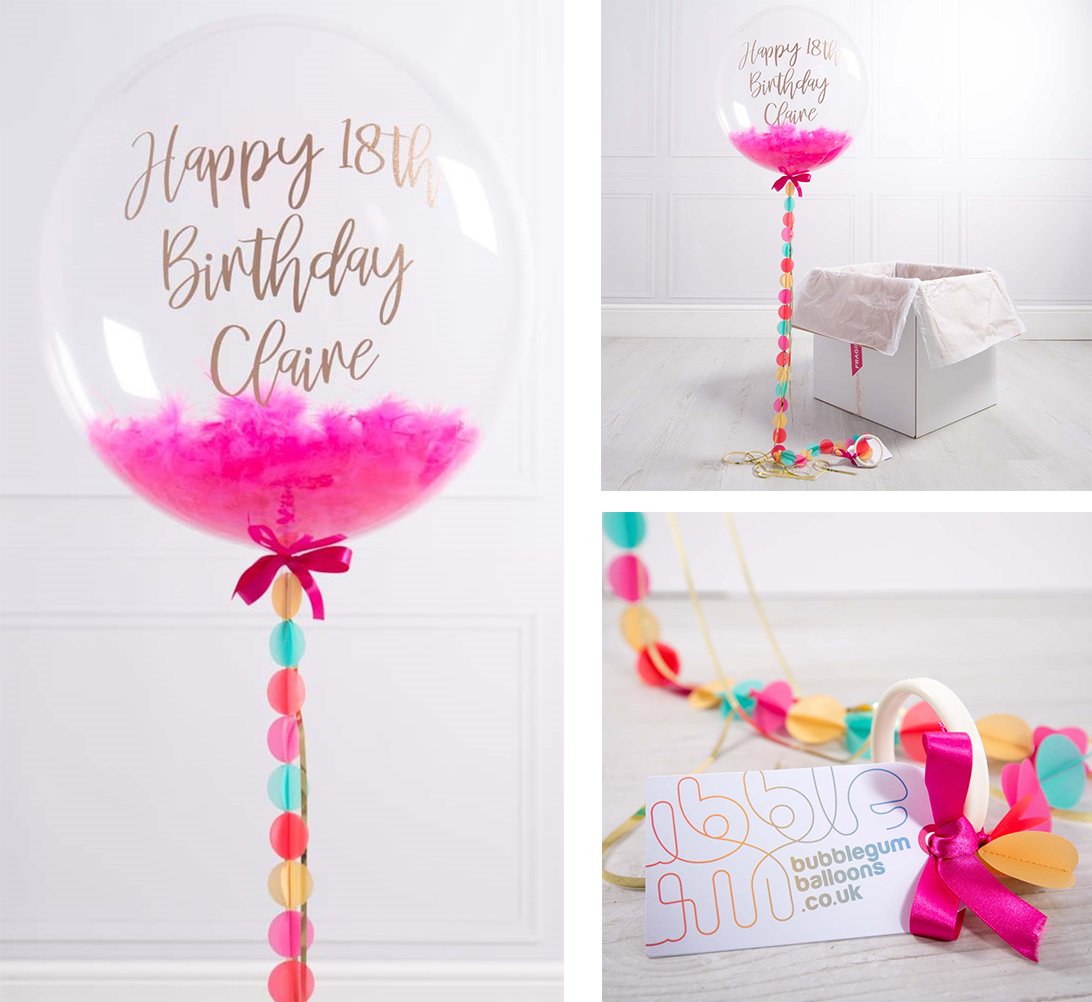 HE PUT A RING ON IT!
It's one of the biggest moments in anyone's life, so mark the celebration with something unique.
Personalise with the happy couples names, mark the engagement date, or simply celebrate the moment.
It's a gift that's sure to be remembered forever.
FRIES BEFORE GUYS, ALWAYS
Best friends are forever!
Have a little fun on Galentine's day, or use to console a post-breakup bestie (he was no good anyway…)
We also love this being used to invite someone to dinner… Fries anyone?
OOOH HELLO BABY!
Our brand spanking new Baby Shower bubble is a mix of rose gold and copper gorgeousness.
Metallic rose gold confetti is a chic way to celebrate a new arrival or decorate a baby shower.
We recommend at least 2 bubbles for a pretty pregnancy picture.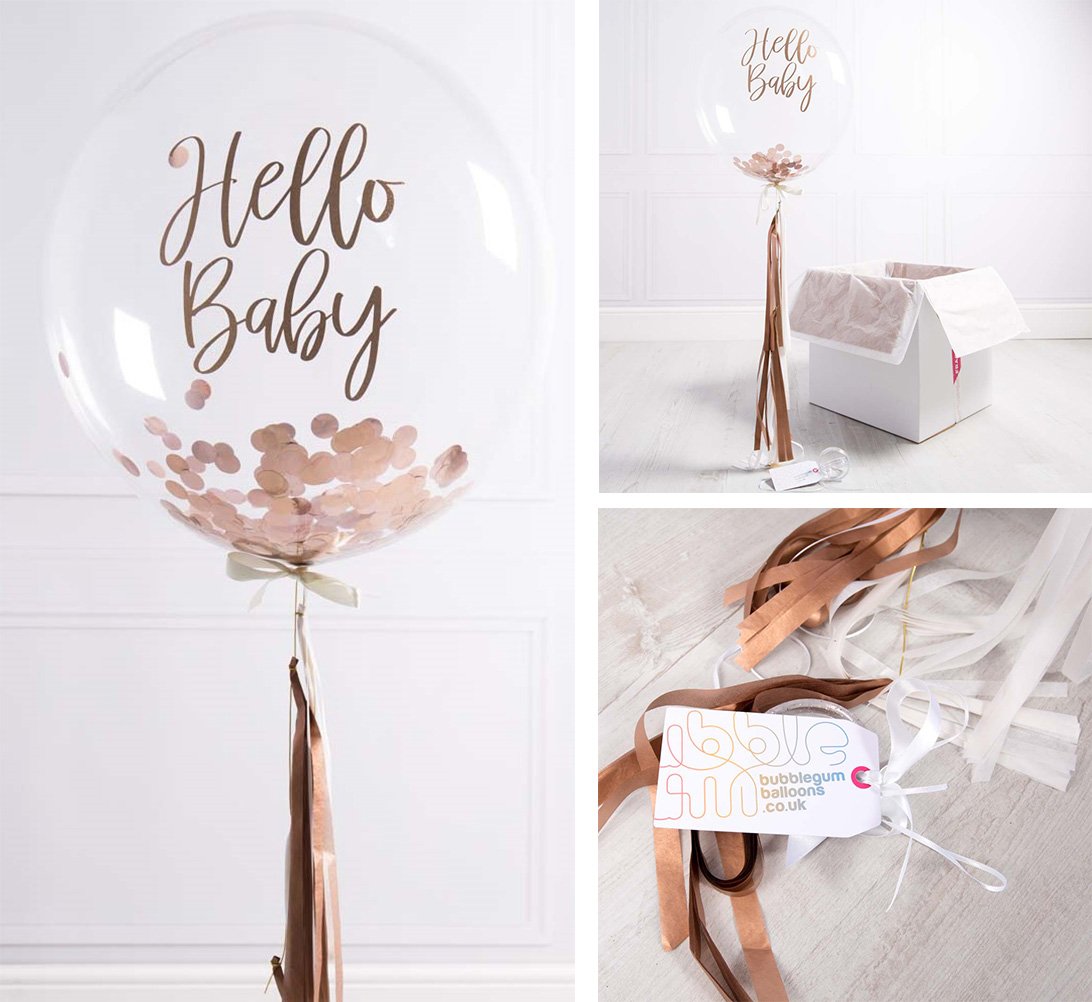 PRETTY PRETTY PRINCESS
3D hearts, princess crowns, pastel pink feathers and chrome gold letters – princess perfection!
Our princess bubble is the perfect birthday gift or the ideal way to decorate a party.
Use as table center pieces or for a cute photo moment.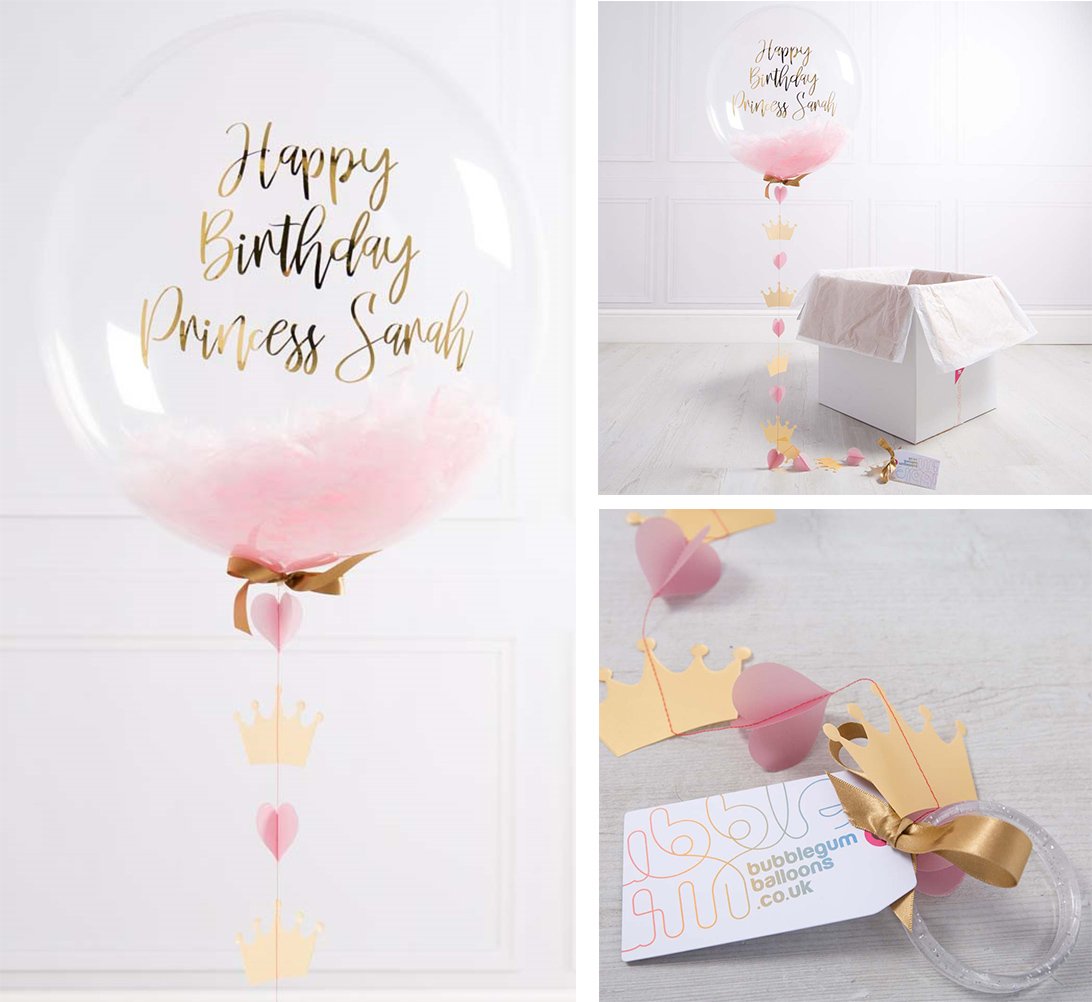 OOH ARRRRR MATEY!
Ahoy there matey!
Our pirate bubble is made up of brilliant nautical themed shapes.
Ideal for a surprise-and-delight in the post, or to decorate a pirate party!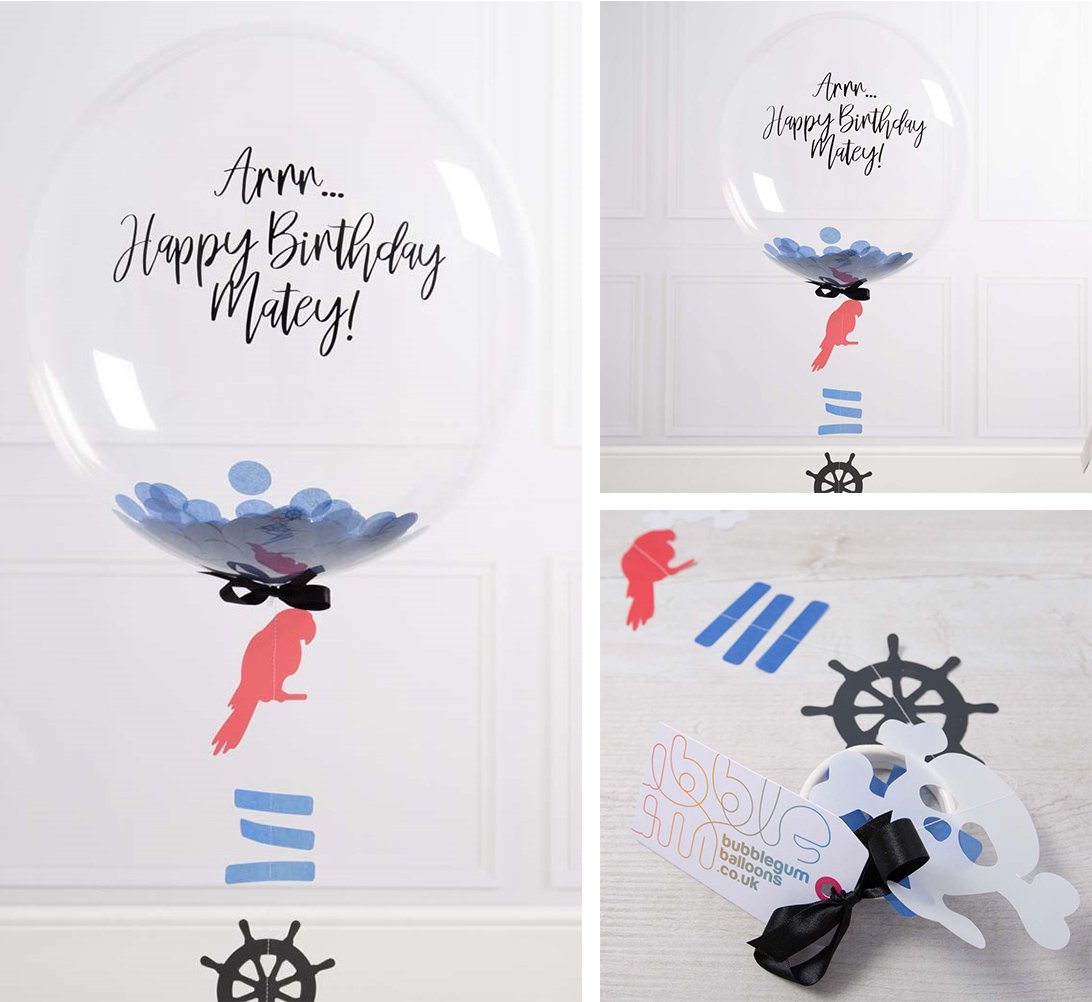 MERMAID GORGEOUSNESS
Yes, that really is iridescent writing!
Shimmering in the light, the balloon can be personalised to your hearts content.
Filled with beautiful mermaid coloured confetti (a Bubblegum favourite!) and sat on perfect mermaid shapes, this is a real WOW bubble.
Ideal for big and small birthdays alike.
WELCOME TO THE WORLD
Our baby bubble is the perfect answer to a new baby gift.
Making for a lovely surprise if the new parents are on the other side of the UK.
An added touch would be to have the balloon sent to yourself and fill the box with some baby grow goodies.
The tail of this bubble is made of felt stars, which makes for a very cute baby picture.
Have your little one holding the stars and announce the name with a feather filled bubble.
A picture that will be special forever.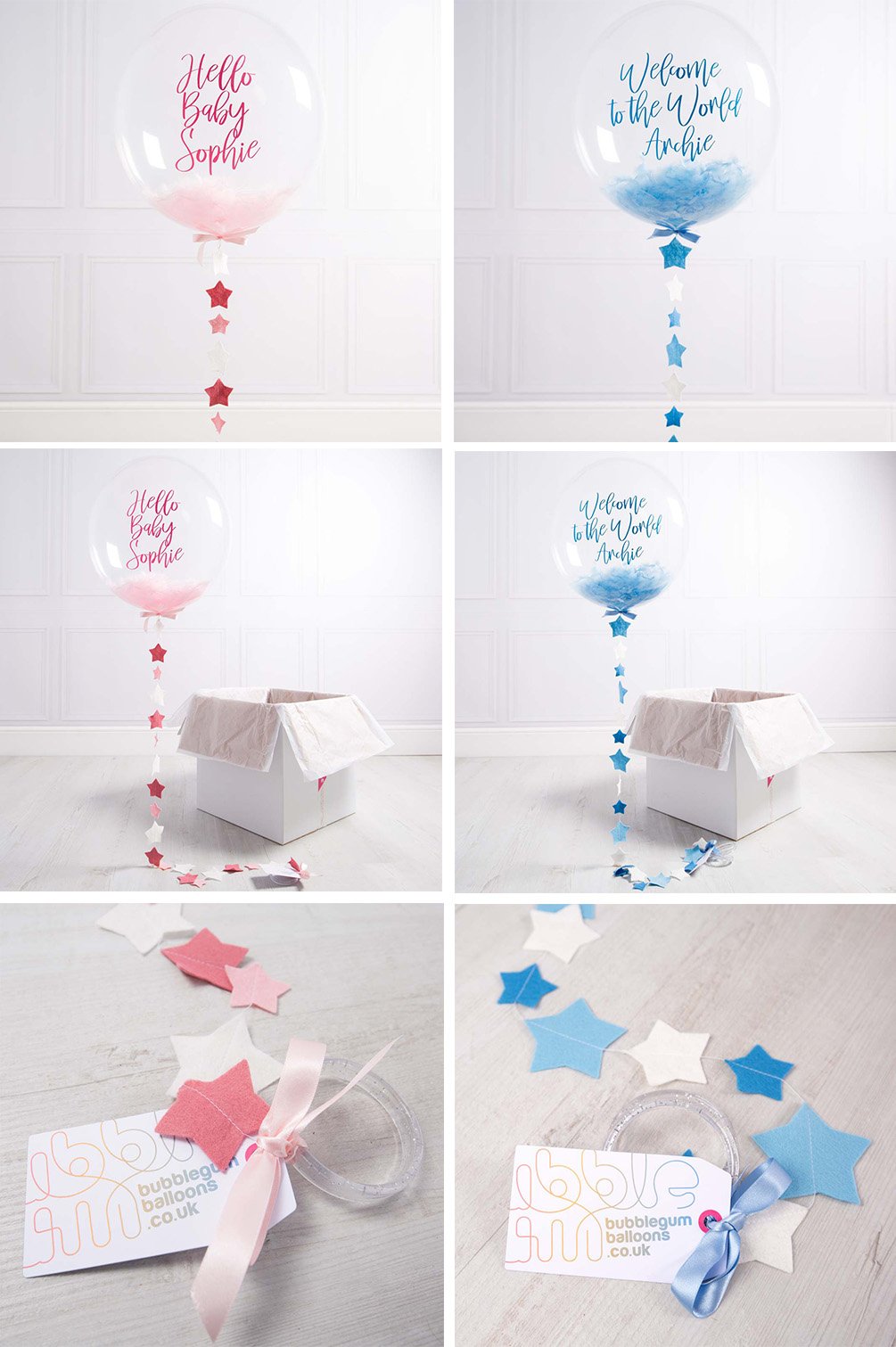 The Bubblegum Bubble
We have a bubble for every occasion, but should you be looking for something extra extra special, give us a call.
We love a challenge!
SHOP THE FULL RANGE

HERE