The Perfect Theme For Any Little Party!
The Mermaid Collection is here, it's beautiful and we're so excited to share it with you!
Featuring the Bubblegum Favourites, such as 28 Mini Balloons, Personalised Orbz and gorgeous sprinkling Confetti, this range has everything you need to throw the most memorable Mermaid soiree!
Mini Balloons
Our Mini Balloons arrive in a pack of 28 and are ideal for scattering in the party venue, or in your home for the birthday morning.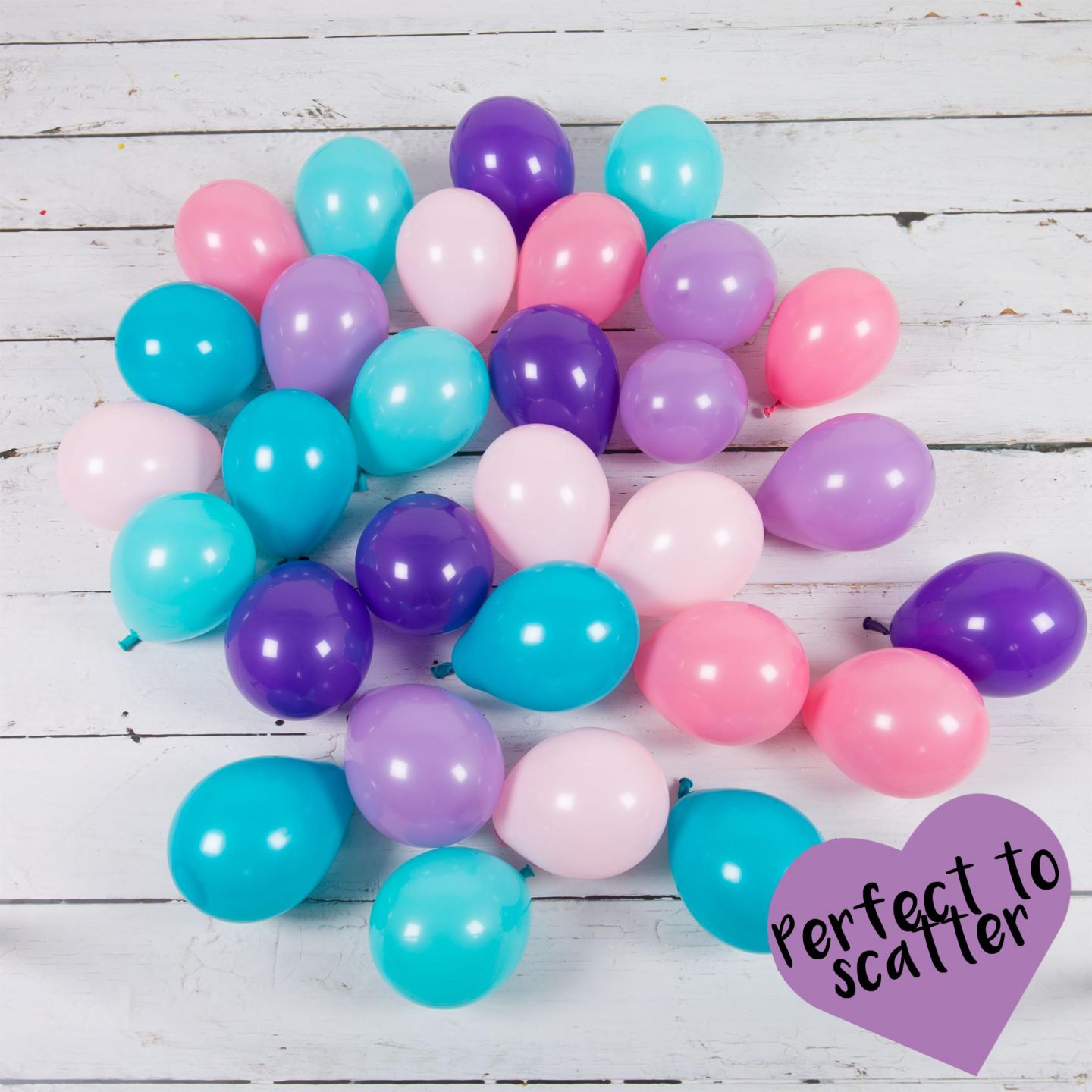 Crazy Bunch
Our Mermaid Crazy Bunch has everything you need to make all party guests say WOW! Including a mixture of foils and latex balloons, it's curated to make for the perfect bunch. Include a canister of helium, and you'll be transforming the party into a mermaid paradise in no time.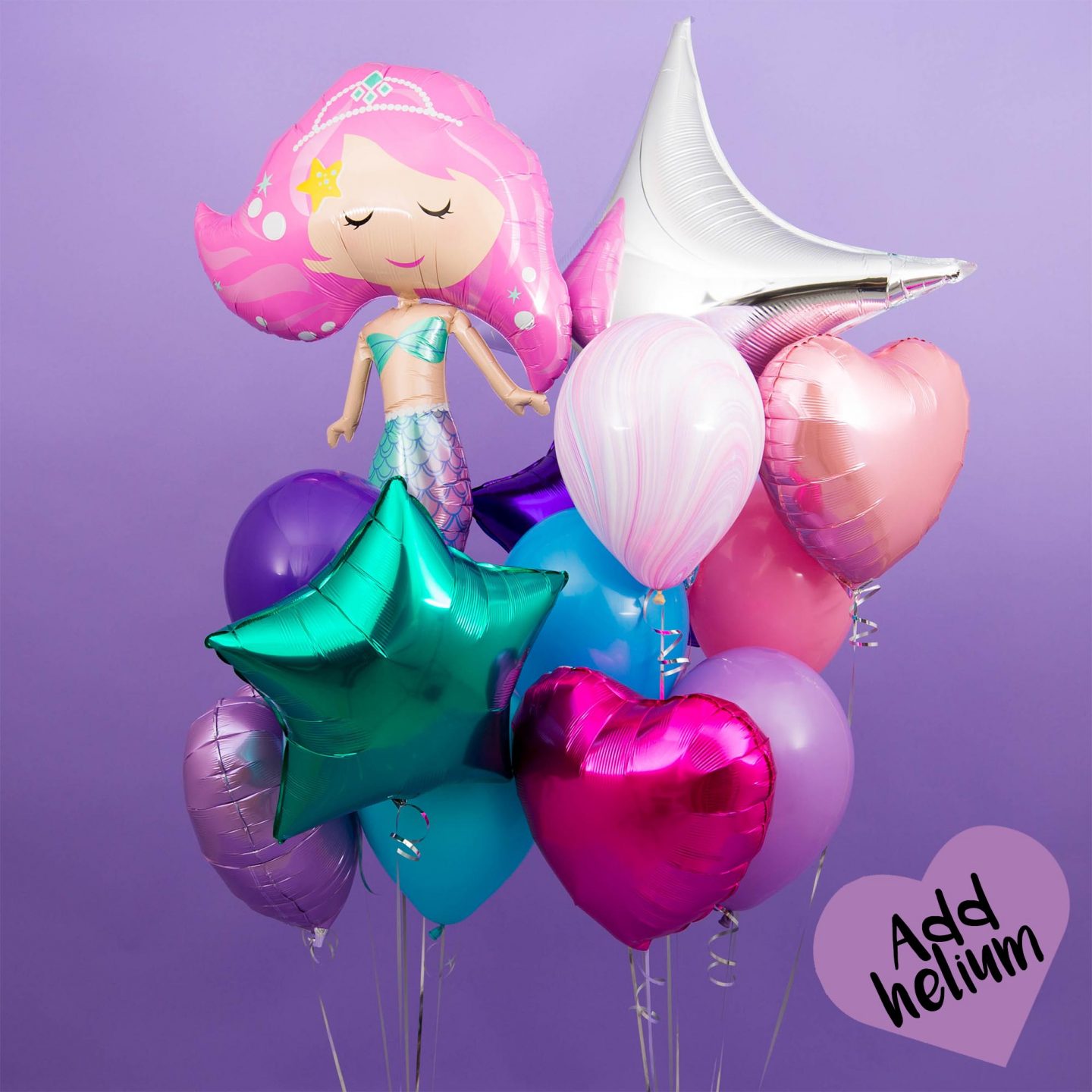 Confetti
Aren't these colours so beautiful? We love this combination for scattering on the party table.
They're also big enough to be able to clear away easily once the fun and games is over the hoover comes out!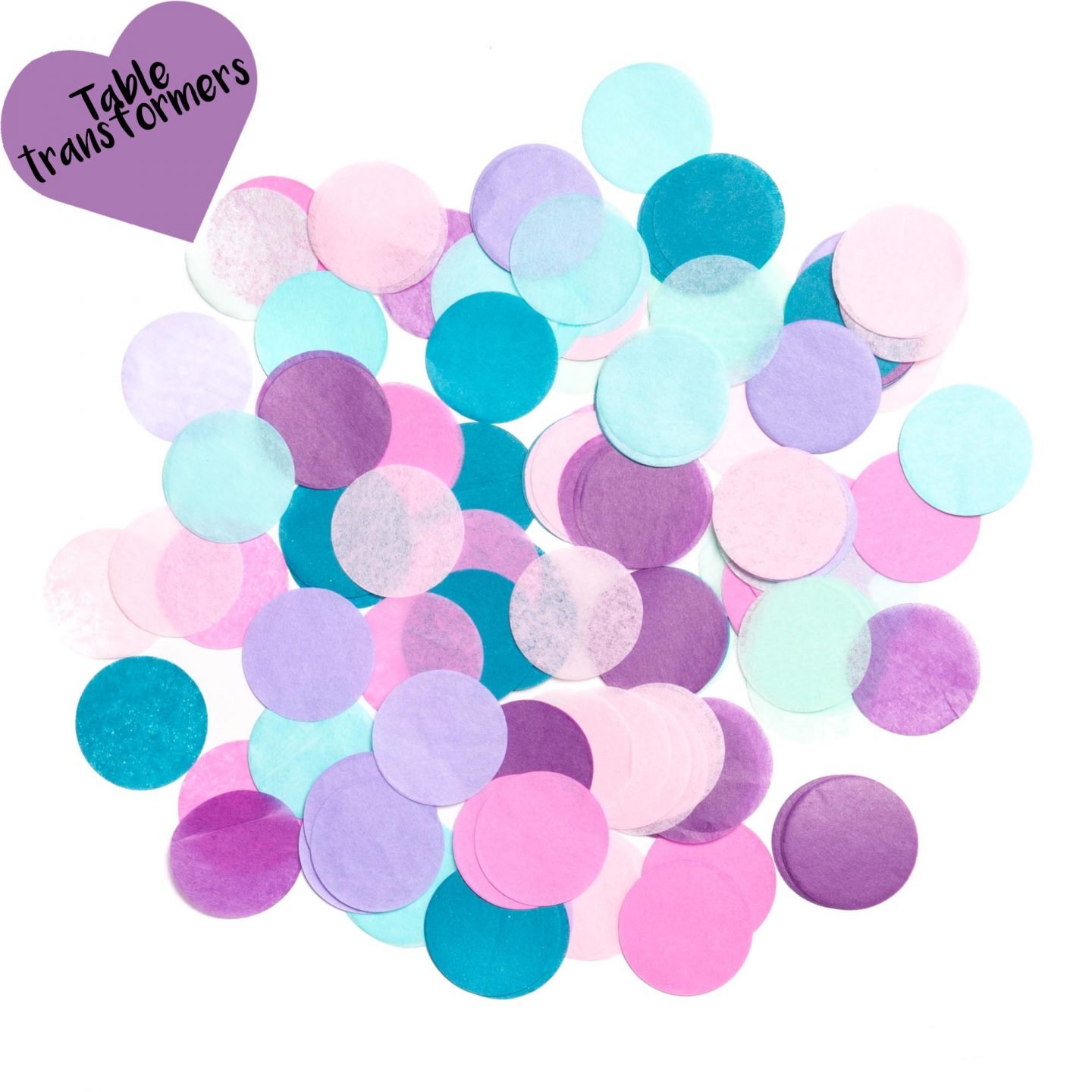 The Mermaid Bubble
Arriving inflated and personalised in the post (and on next day delivery if ordered before 12 noon!) the Mermaid Bubble is the perfect surprise for any birthday.
Our bubbles also last weeks, so can double up nicely for the party celebrations too.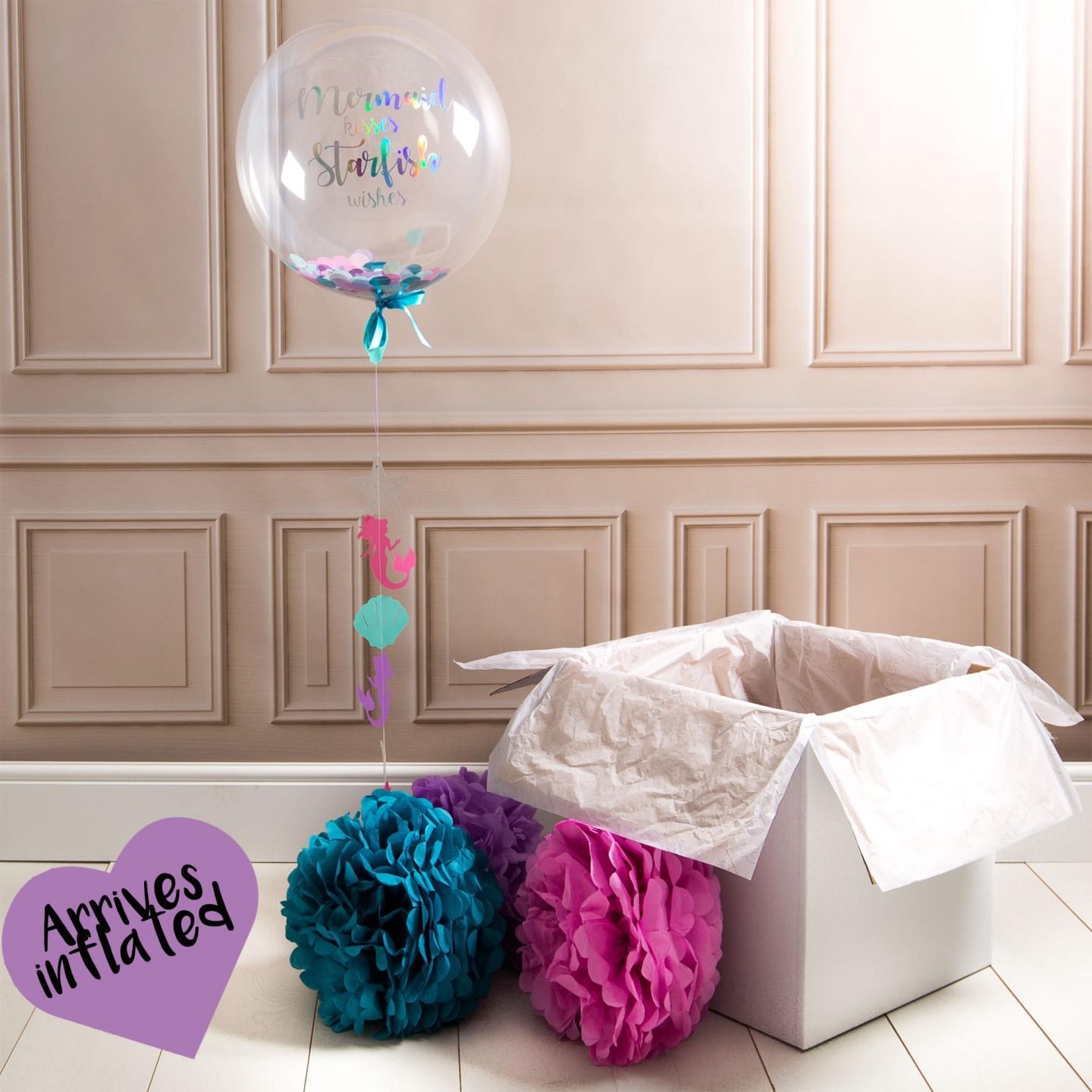 Pom Poms
A gorgeous mix of tissue paper fluffiness, these pom poms are an easy way to decorate any venue. Simply fluff up and hang to begin the transformation.
As the pom poms are made from tissue, they have an infinite lifespan (if well looked after!). Perfect for decorating a bedroom post all of the party fun!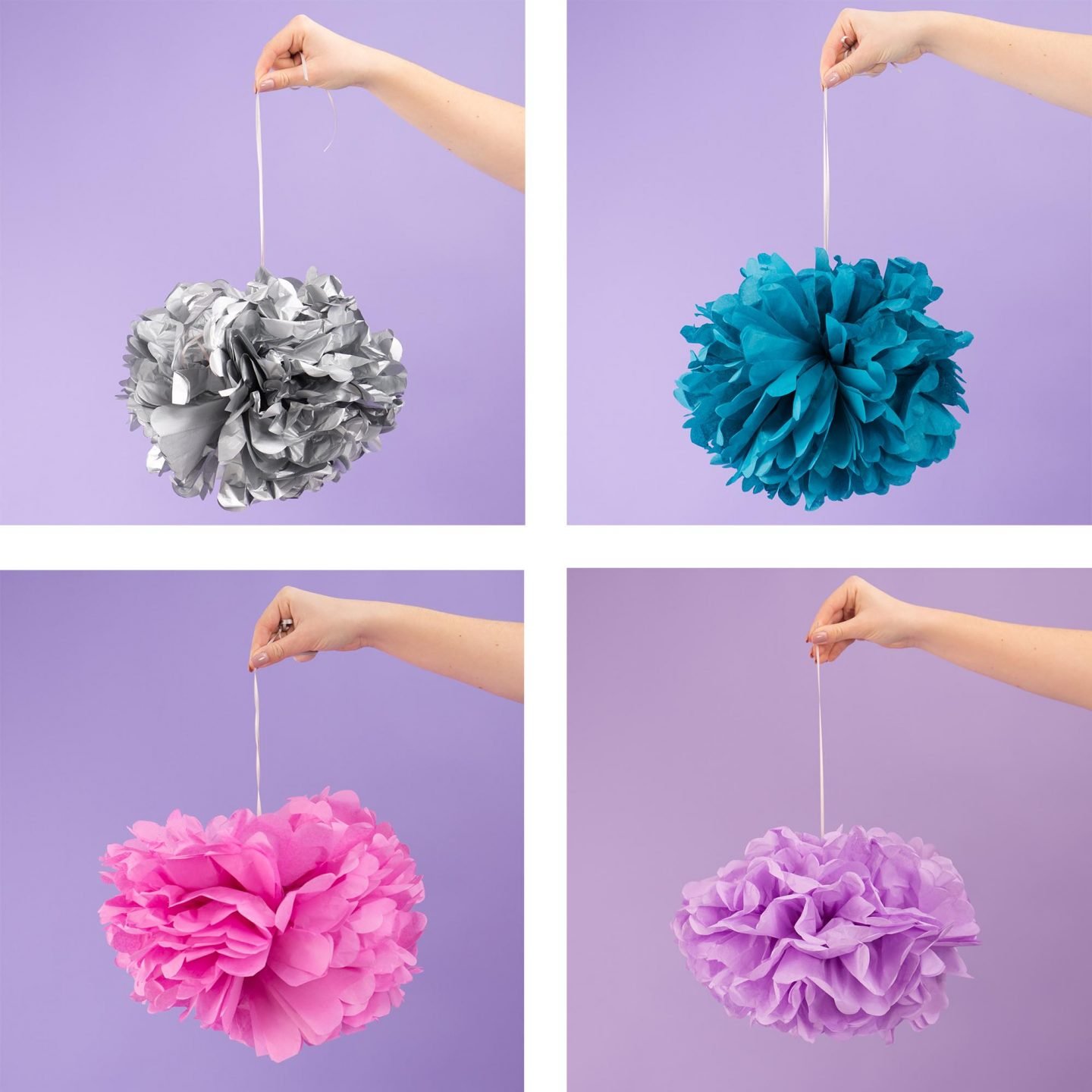 The Mermaid Orb
For when sparkly isn't sparkly enough!
The orb arrives personalised and inflated in the post and makes for a seriously gorgeous WOW moment when floating out of the box upon arrival.
The ideal birthday surprise, or party decoration.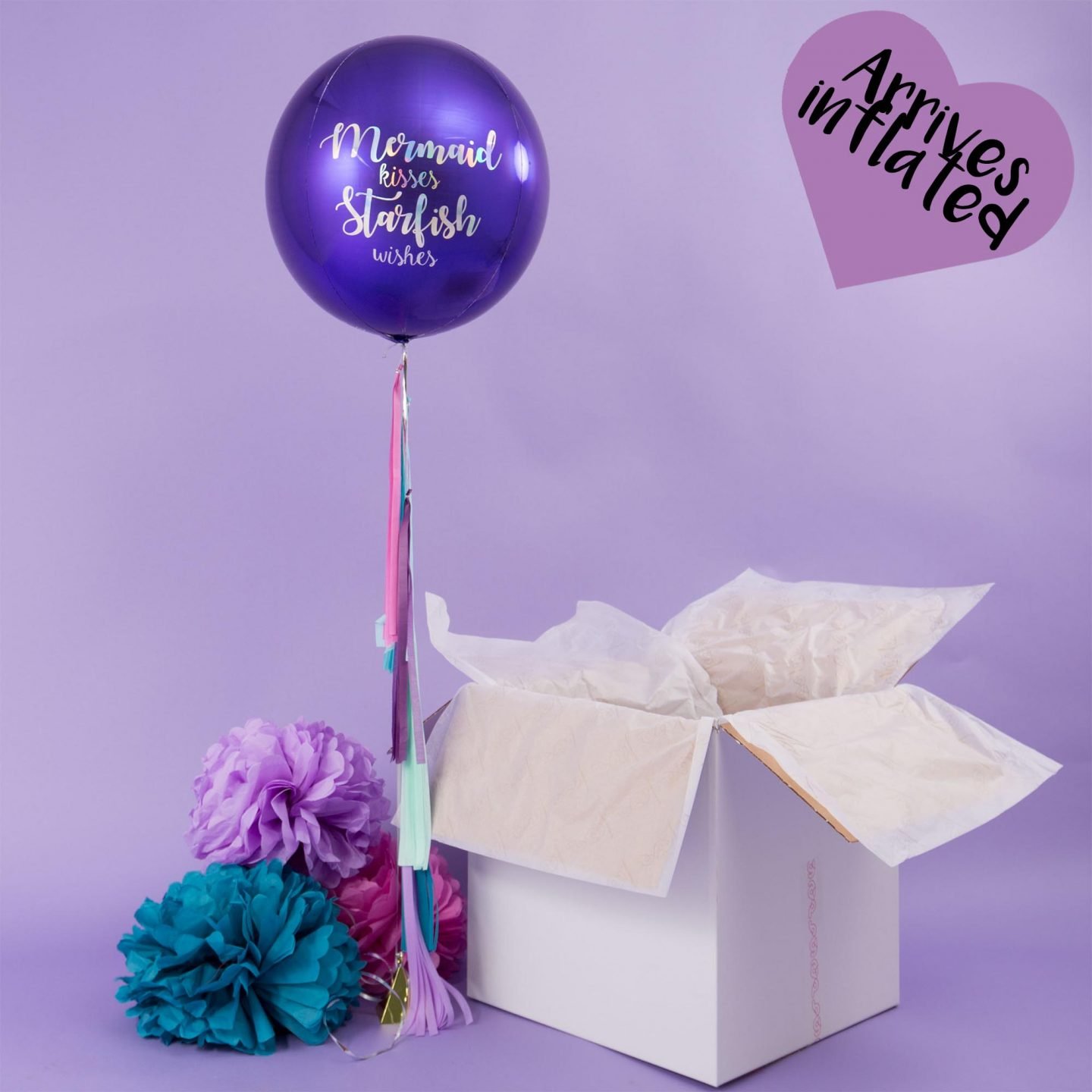 HOW TO MAKE THE PERFECT MERMAID PARTY
Although any combination of the below would create a fabulous Mermaid Party, our top recommendation for decorations is below. Estimated at £150 for all you need to provide everyone else with party envy!