Boy or Girl?
Whether you're having a baby shower or a gender reveal moment, we've created a range of products which work perfectly.
Balloon Bunting
Arriving flat, the Balloon Bunting only requires air to inflate, making it super simple to use.
Once inflated, you knot the balloons together and can create a garland as long or as short as you wish.
The perfect decoration to easily transform the party venue!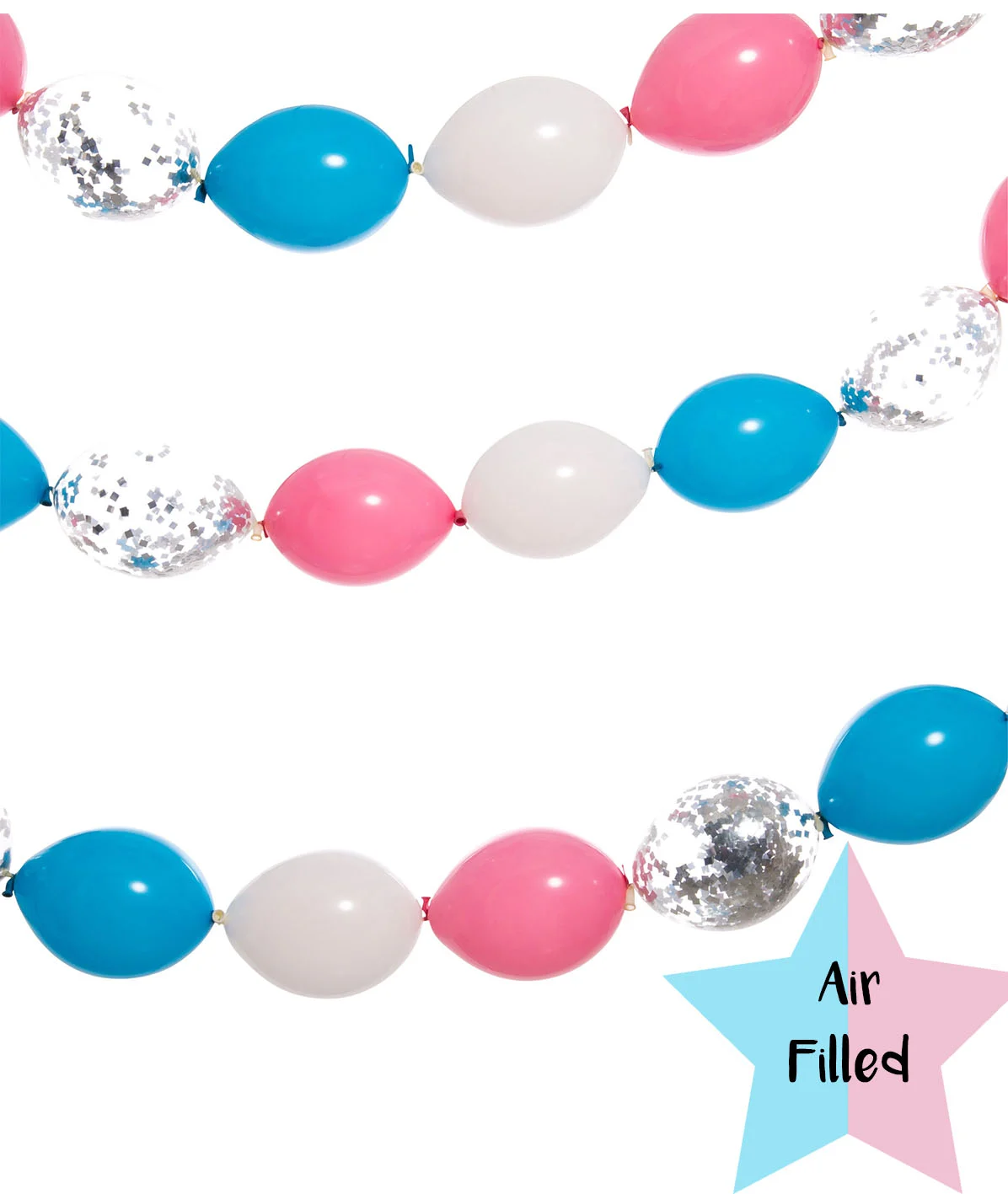 Feather Filled Wands
Mini balloons filled with feathers work perfectly as table centerpieces, or as a showstopping cake topper.
If you're a wand fan, then check out our confetti filled ones from all of our ranges too!

Another DIY Wonder!
The Crazy Balloon Garland is one of the best products we do, if we do say so ourselves!
The gorgeous balloon garland is air filled, super easy to inflate and make it look like you've been a balloon pro all your life…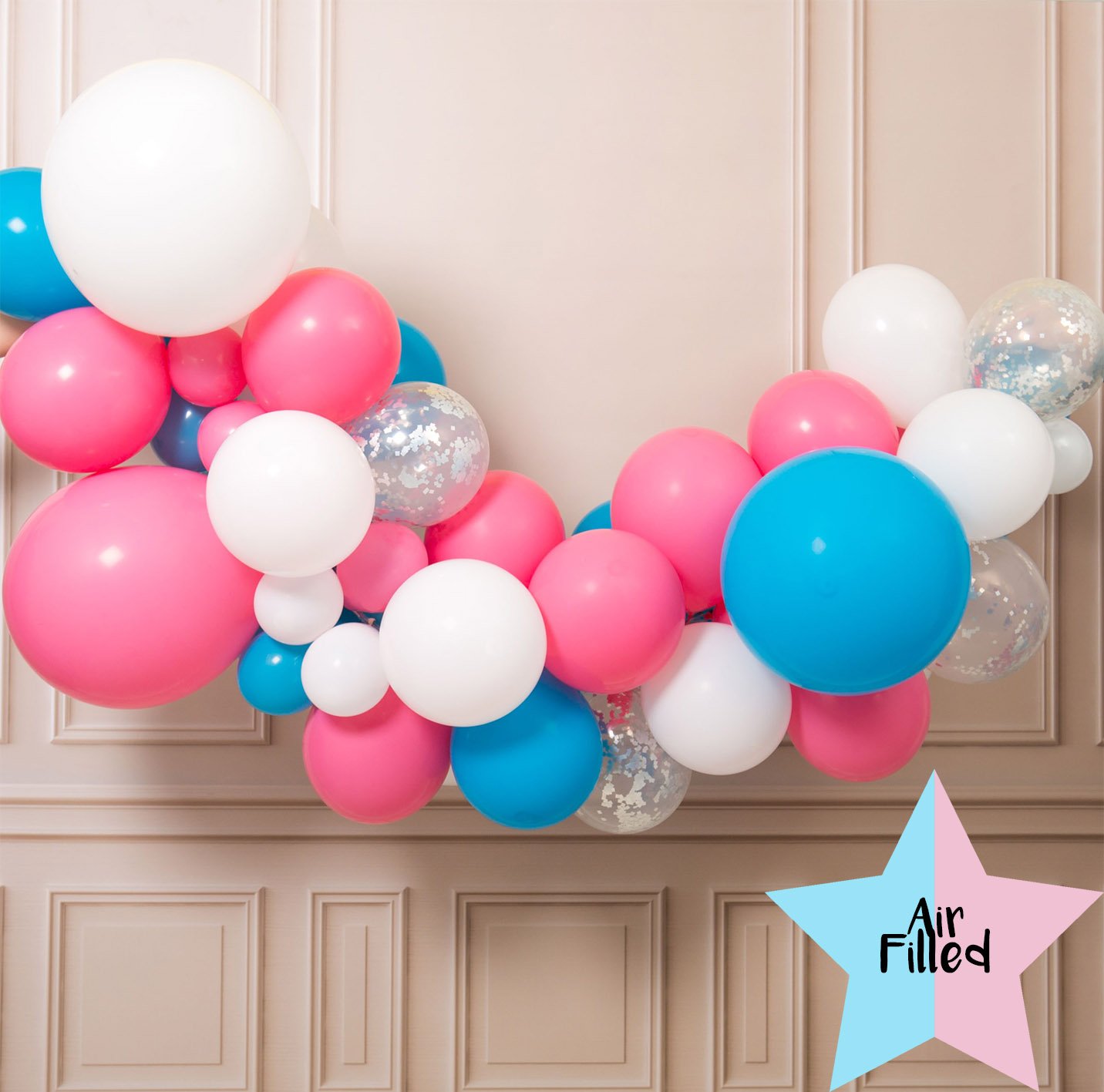 Ready To Share The News?
Either have your doctor, family member or best friend share the gender with us and we'll stuff the balloon with the according confetti.
Helium or Air Filled, the balloon is designed to be popped with a flutter of either pink or blue confetti sprinkling out.
A fun way to reveal the gender (and great for a video too!)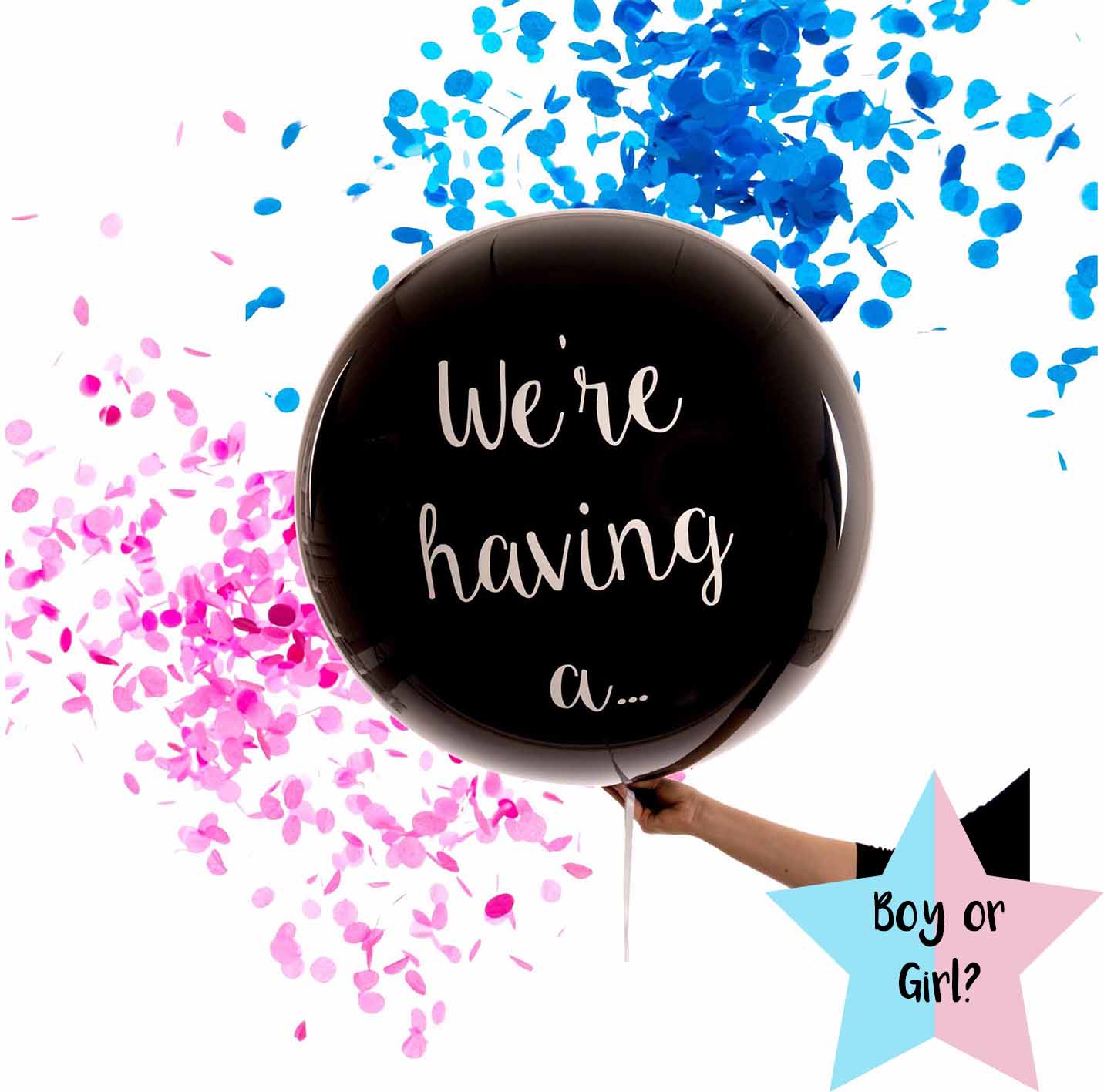 Inflated Bubbles
Arriving in the post inflated, these Gender Bubbles make for brilliant party decorations.
Not only do these bubbles take all of the effort out of decorating, they last for weeks making for a lovely keepsake of the party.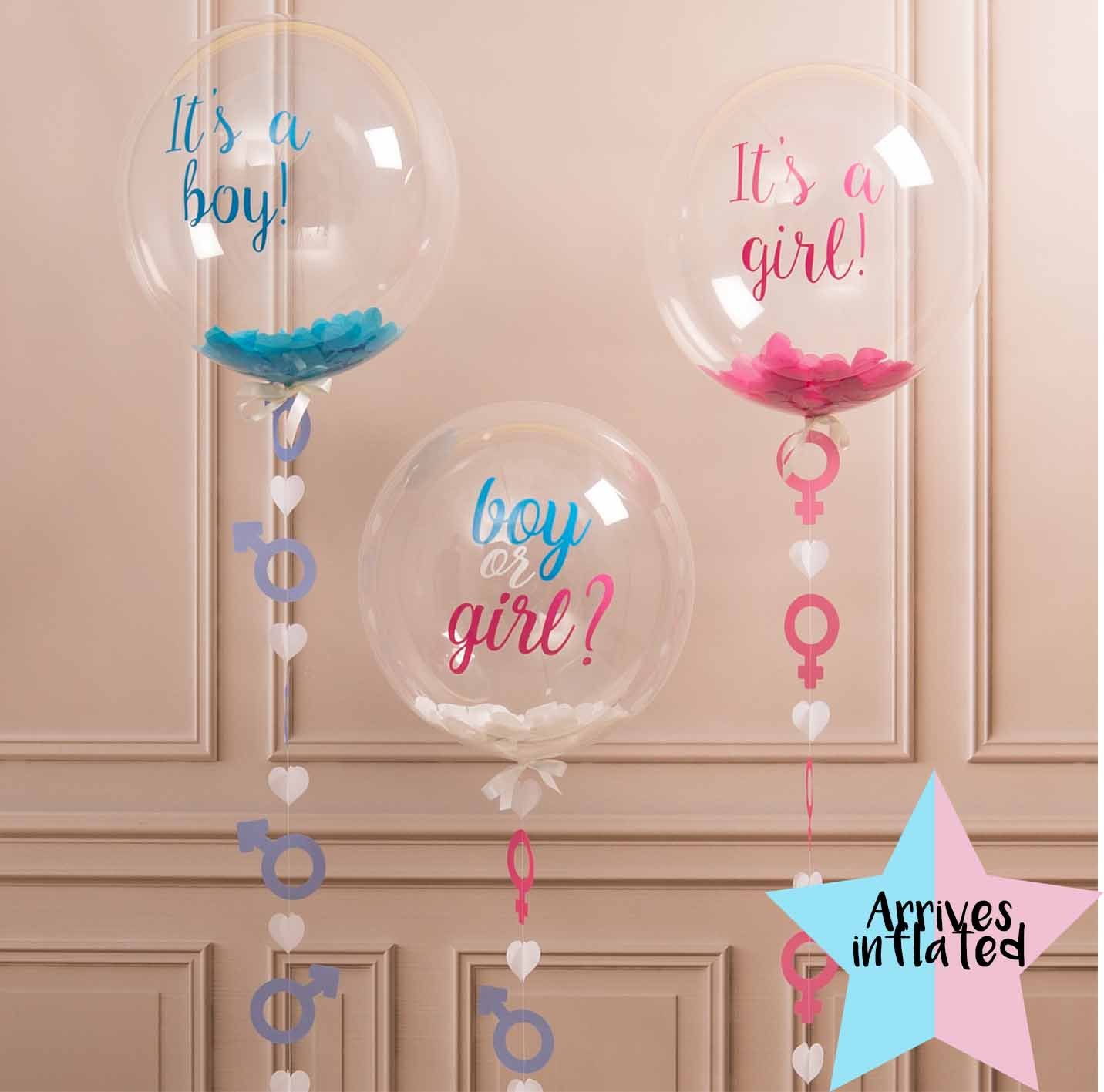 Go BIG!
Take it up a notch and use our 3 foot giant tassel tail beauties to decorate.
Easy to inflate with a can of helium (available on our website and at most party shops) and we make it super easy to attached the tassel too. A win win combination of gorgeousness!