Not All Heroes Wear Capes!
If you're looking to host a superhero party, then we have everything you could need.
From balloon bunting, to scattering confetti, to slogan wands, the range is a gorgeous mix of bright, fun and colourful party decorations.
Tassel Garland
A bright and colourful gorgeous tassel garland made of tissue paper which can be strung up to brighten any space.
These lasts forever, so after the party, string them up in the lucky little ones bedroom!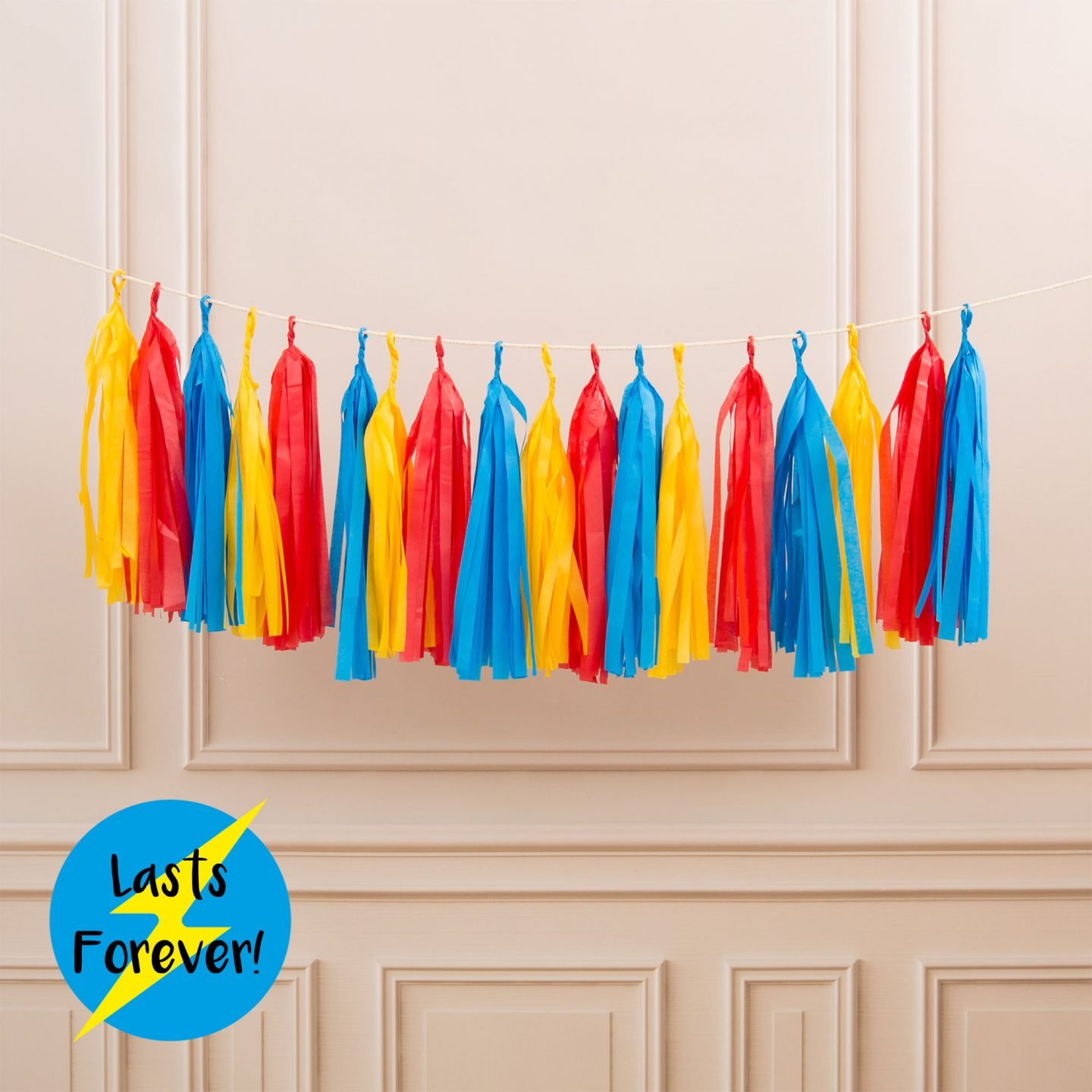 Ditch The Helium
Not looking to mess around with helium? Then our giant wands are the best bet. Use air to inflate the balloon and attach to the wands – super easy, super fun, super all round!
Get Messy!
Let them have some fun with the confetti flutters! Pop the top, push the handle and watch the room light up with colour.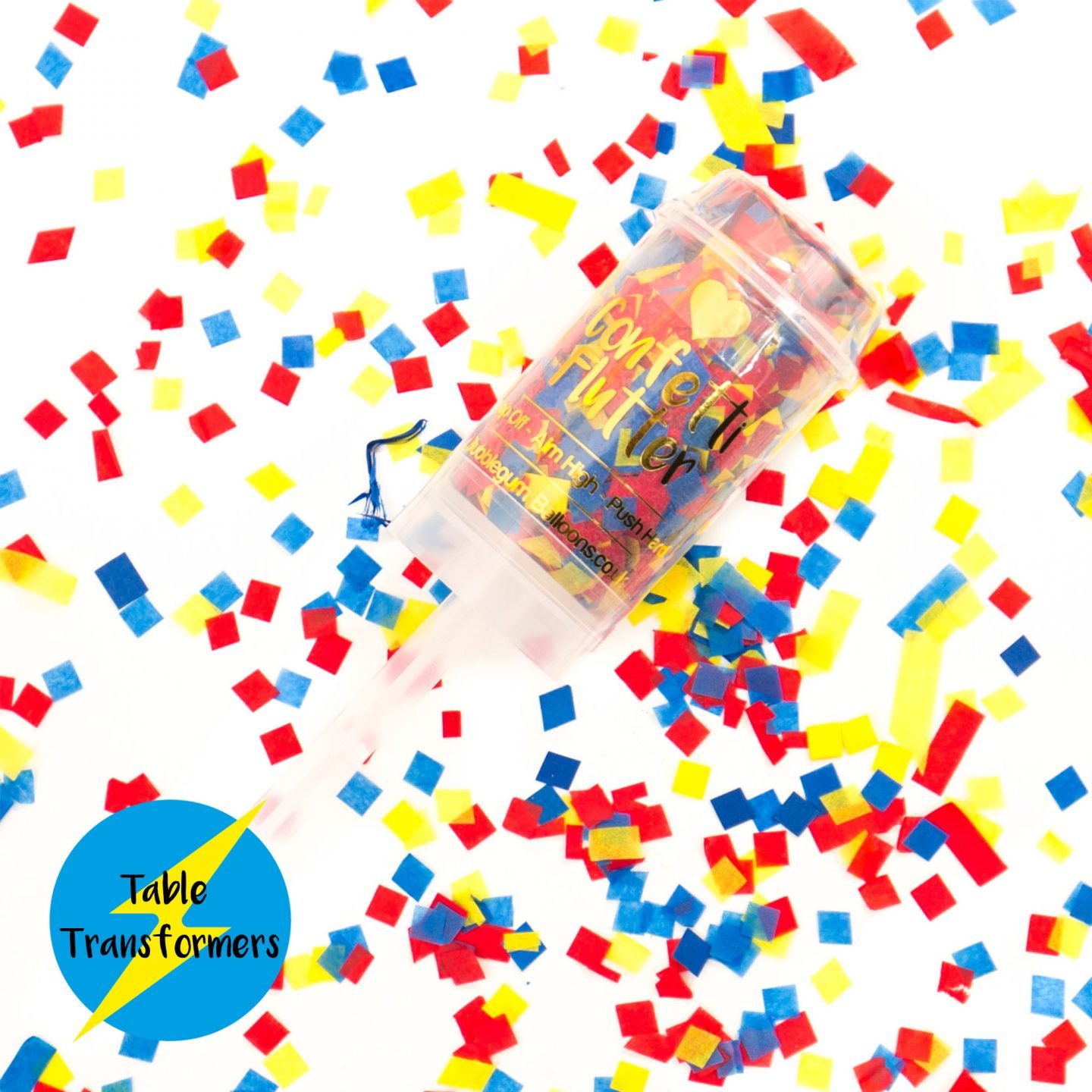 Dress The Table
Use the beautifully cut stars in the Superhero colours to transform the party table. An easy way to make it look fun and colourful!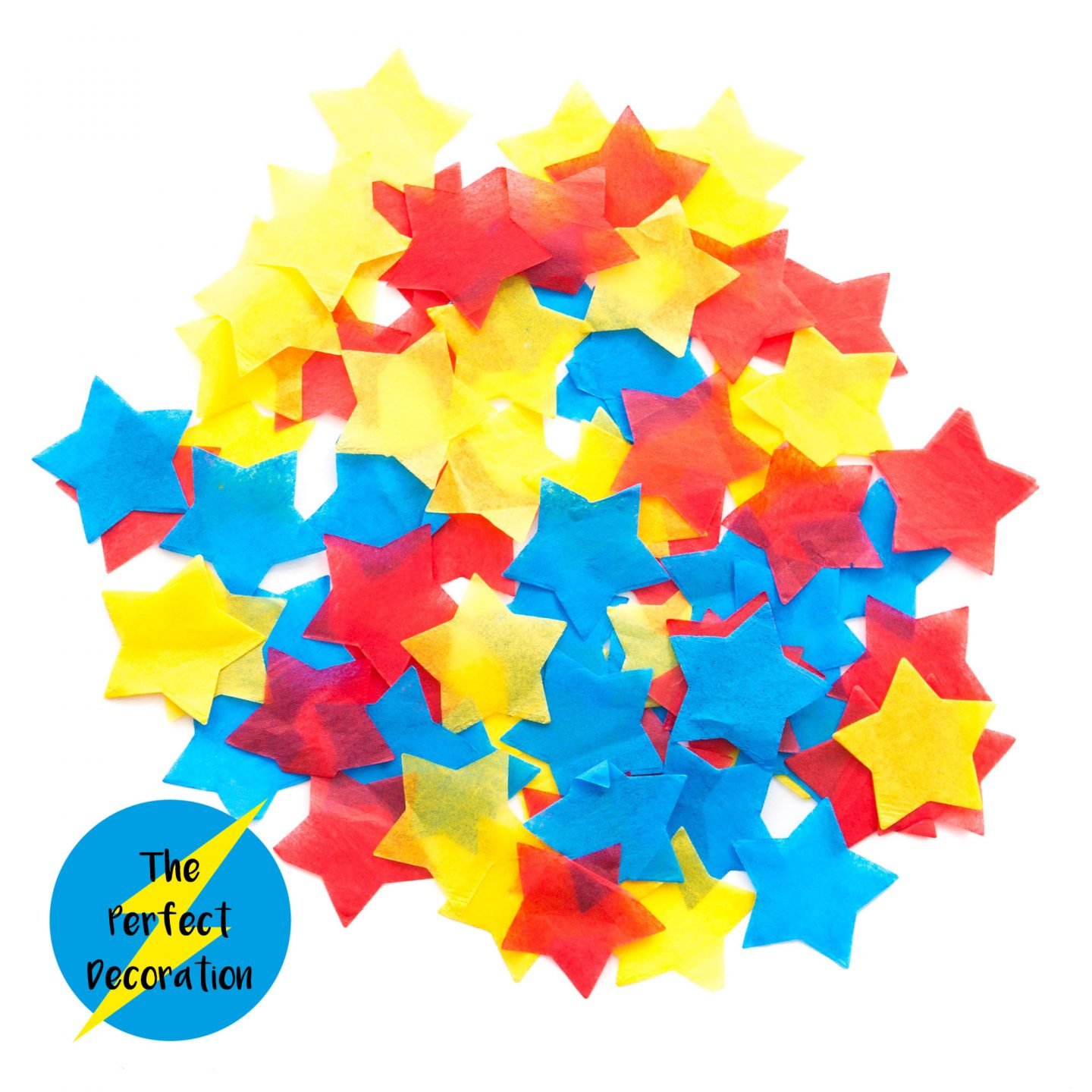 Get Inflating!
Add some KAPOW to the party with our Slogan Bunch – a fun way to decorate the party.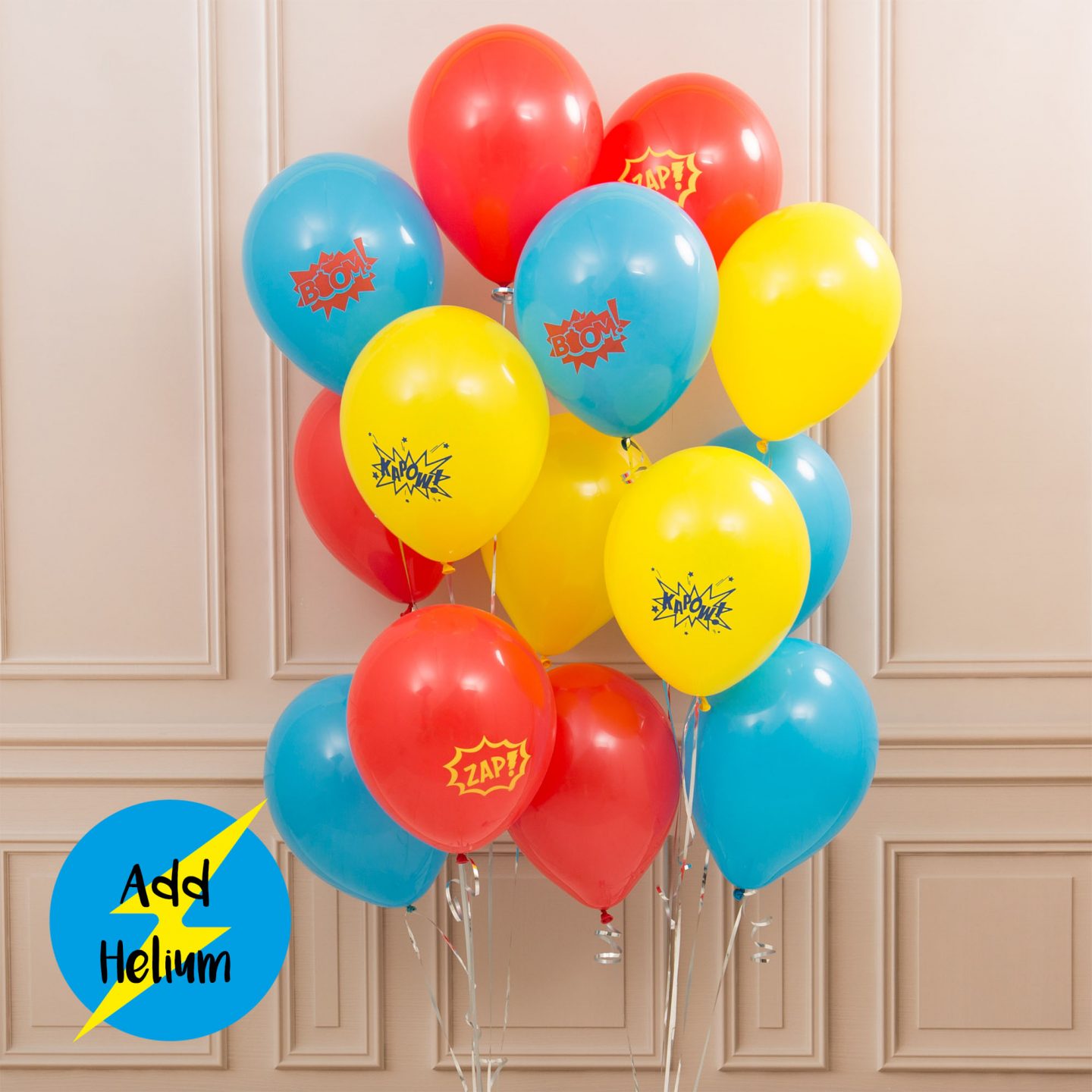 Go Crazy
Pick from the 3 Superhero Crazy Bunches to add some sparkle to the party .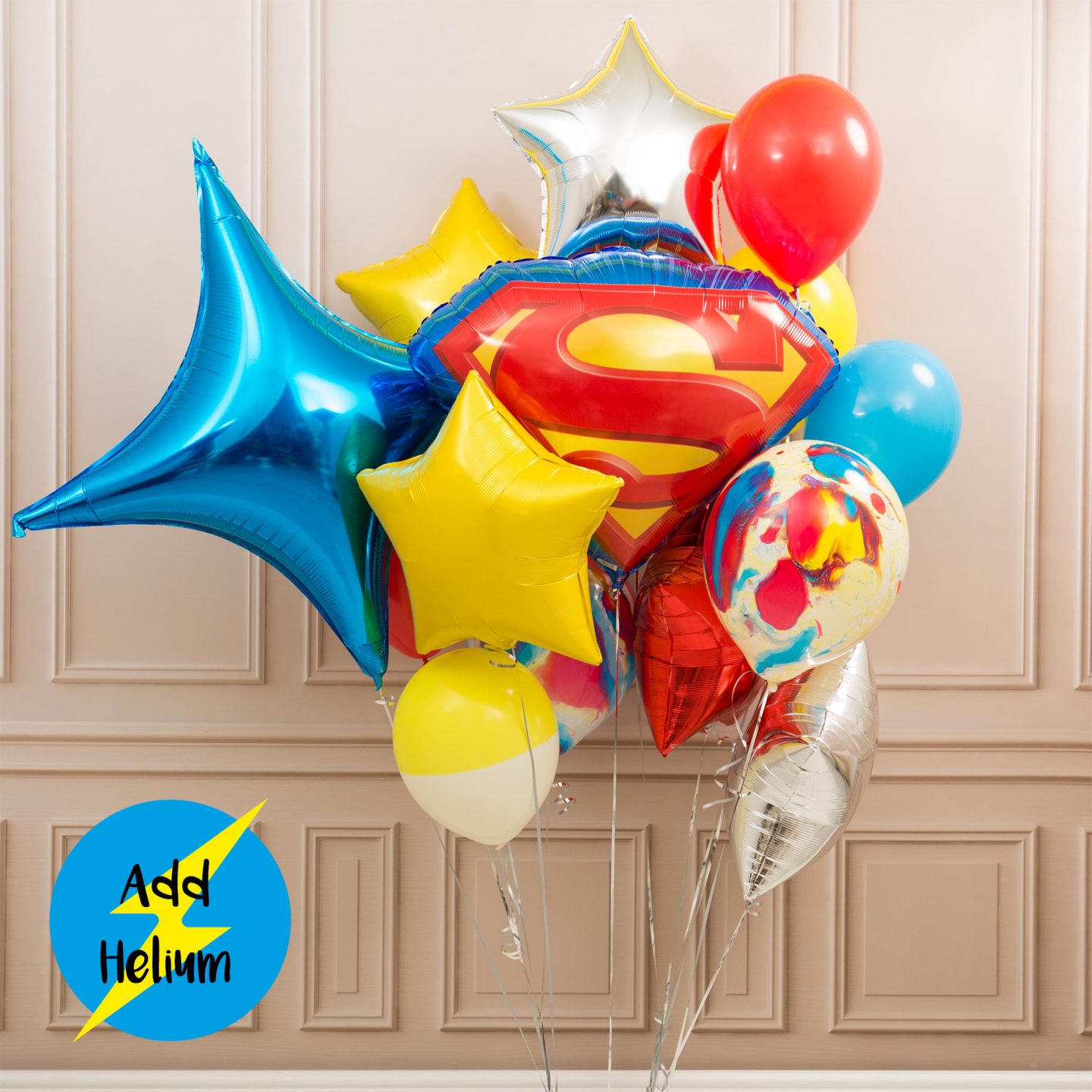 Giant Gorgeousness
The Star Confetti Filled Giant is the perfect way to make a huge impact. 3 Foot big and filled with beautifully bright star confetti, it's an easy way to transform the space into a Superhero wonderland!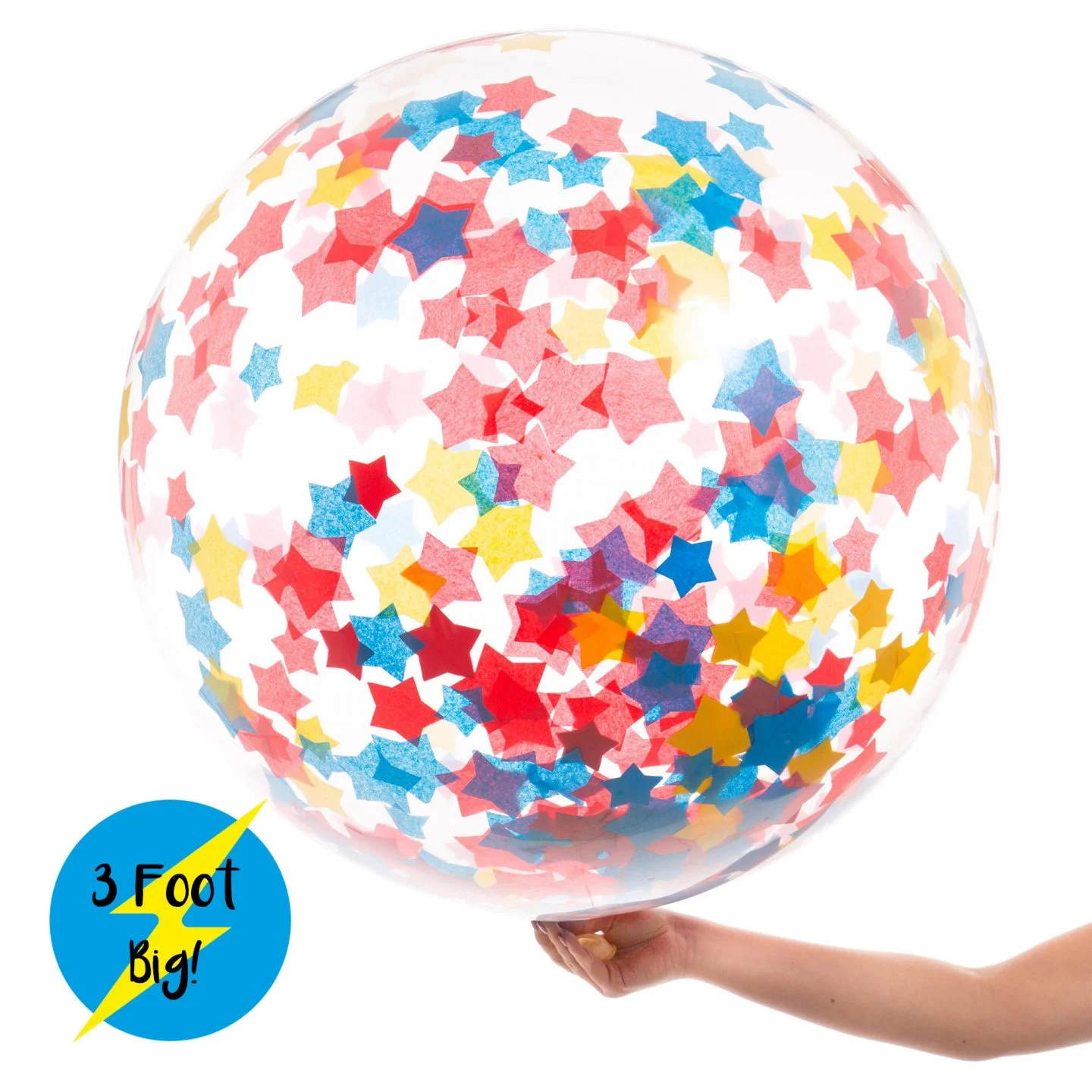 HOW TO MAKE THE PERFECT SUPERHERO PARTY
Although any combination of the below would provide for a fabulous Superhero Party, our top recommendations for decorations is below. Estimated at £150 for all you need to provide everyone else with party envy!